Keto Diet Recipes with Low Carb, High Fat Intake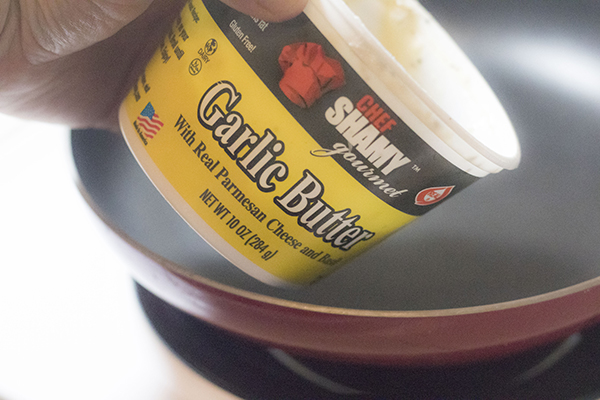 The ketogenic diet, also known as keto, replaces carbs with foods high in fat, which induces a metabolic state called keto. Chef Shamy™ gourmet butters are a delicious high-fat ingredient that you can easily add to a variety of recipes. By adding some of it to your recipes, you can help your body reach a maximum fat-burning efficiency. This means that the body burns fat for energy and also creates ketones in the liver that energize the brain. For these reasons, the keto diet has rapidly become one of the most popular diets. Read more about how you can easily add our garlic butters into your daily meals.
How is Butter Good for a Keto Diet?
Chef Shamy™ gourmet butter is perfect for ketogenic diets because its fat content provides you with enough energy to fuel your body and mind. When you stop eating carbohydrates, it's important to eat good fats, some protein and fiber to balance yourself out. Some recent research suggests that butter isn't as bad for you as we once thought, in fact butter has high levels of butyrate, which is considered important for brain health. In moderation, adding butter to your keto diet recipes is a good way to eat more healthy fats. This is especially true with grass-fed butter because it has a higher fat composition than the traditional kind.
Gourmet Butter is the Perfect Addition to Any Recipe
Peruse our collection of tasty meals, so you can learn how to incorporate butter into your keto diet recipes. Butter is a versatile ingredient that makes the perfect addition to nearly any dish. Incorporate it in everything from zucchini pastas, stir fry and seafood to seasoned vegetables, soup and roasted chicken. The possibilities are endless, so add Chef Shamy™ gourmet butters to your culinary repertoire and make the whole family happy at dinner.
These are some of the foods you should eat on the keto diet:
Butter and cream
Cheese
Meat
Fatty fish
Eggs
Avocados
Low-carb veggies
Condiments
Nuts and seeds
Healthy oils
Incorporate Keto-Friendly Butter into Your Diet
Chef Shamy™ offers a variety of savory, sweet and tangy flavored gourmet butters that go well with a variety of keto-friendly recipes. Our flavors include garlic, lemon herb and honey, to name a few of our popular choices. Incorporating these tasty gourmet butters into your diet will help your body easily reach the state of ketosis that it needs to stay lean and highly functional. Browse through our assortment of butters and see our cookbooks to get more recipe ideas. You can make traditional family favorites, Mexican foods and holiday recipes your own way with a keto twist. 
Start Cooking with Gourmet Butter Today
The gourmet butters from Chef Shamy™ gives your keto diet more flexibility with our wide range of delicious flavors. You can buy a tub at a store near you or build a varied 4-pack selection that can be delivered straight to your door. Take a look at our keto diet recipes to learn how you can reduce carbs and include more fats into your daily meals. Enjoy the benefits of a keto lifestyle with our tasty butters.