History
Chef Shamy Gourmet began in the humble kitchen of founder David Shamy. Every year during the holidays he would make homemade garlic butter and give it out to the neighbors as gifts- they loved it and always wanted more! One year, his daughter asked him to make enough to sell at her high school for a drama fundraiser- he sold out on the first day!
It was then that he decided to try his hand on a larger scale. David searched out a pre-existing small commercial kitchen. There, he made 2 items: Brandy Crab Bisque and Parmesan Basil Garlic Butter. His recipes are secret so he would make the spice packets for each one himself before letting anyone add it to the respective mixtures. However, a few months into production a fateful error was made: the Brandy Crab Bisque spice packet was not added to the soup ingredients, but it was added to 50 lbs of butter! The strange colored butter was noticed immediately and production paused. Promptly, Chef Shamy's nephew grabbed a spoon and piece of bread and that is the origin of what is now our Southwestern Sauté Butter (with a few recipe tweaks). That one mistake led to what we now know as Chef Shamy Gourmet Butters!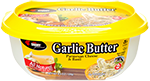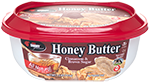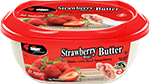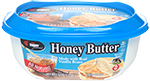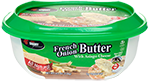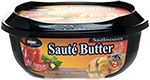 About Us
Our slogan/mission statement has been (and always will be) "All About the Taste." Chef Shamy only produces products that taste amazing.  We never compromise by adding fillers, chemical preservatives and emulsifiers, or oils.
Enjoy clean label products that are:
Gluten-free
Kosher
Contain no rbST (growth hormones)
No MSG.
Contain only 100% Real® Butter
Chef Shamy Butters (and now real buttercream frostings) are sold throughout the US and Costco Korea (see store locator). We are continually expanding locally and overseas to make it as convenient as possible for all of our customers to find us in their own markets.  Ask your favorite grocer to carry Chef Shamy butters.
Recent Recipes
Bacon Wrapped Asparagus It's asparagus season! Early spring is a great time to find asparagus in your grocery store for cheap. Not only will they be affordable, they'll be thick, hearty stalks. I love asparagus– and our Bacon Wrapped Asparagus Bundles might be my favorite way to eat them! It's any easy side dish or …
Read More »
Chicken and Rice Chicken and rice is one of those old fashioned family meals that is so reliable, so easy, so tasty, that it's been around forever. But the popularity of pressure cookers has really made this dish relevant again. An Instant Pot can get a meal on your table fast and easy. Our newest …
Read More »