Ricotta Toast
Ricotta Toast is the new avocado toast– and it's no wonder why. We were excited to make this recipe. but even we were surprised with how delicious it was! I could eat it every day, and enjoy it every time!
The great thing about this recipe is that it can be customized to your taste. And ricotta toast in general can have all sorts of different ingredients and toppings. We went with tomato and egg, and it was a good choice.
Let's talk about it.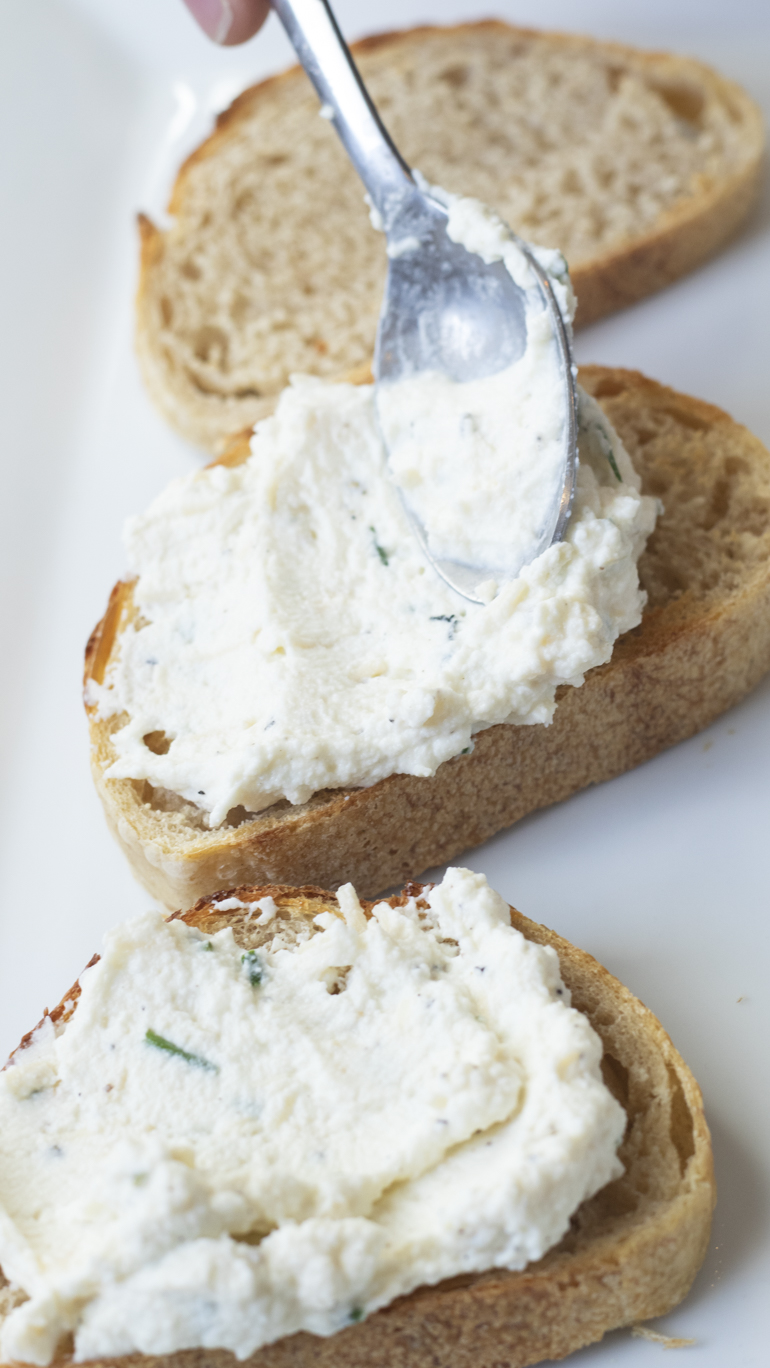 The Cheese
Ricotta is cheese, and you can never have too much cheese. But ricotta is pretty bland if taken on its own. So the first thing that needs to be done is some seasoning. It's simple: salt, pepper, Parmesan cheese, and some fresh chives.
Toast some good sourdough bread and spread the ricotta mixture on generously. But beware– don't spread on a warm piece of toast, or the cheese may slide off. Let it cool down a bit first.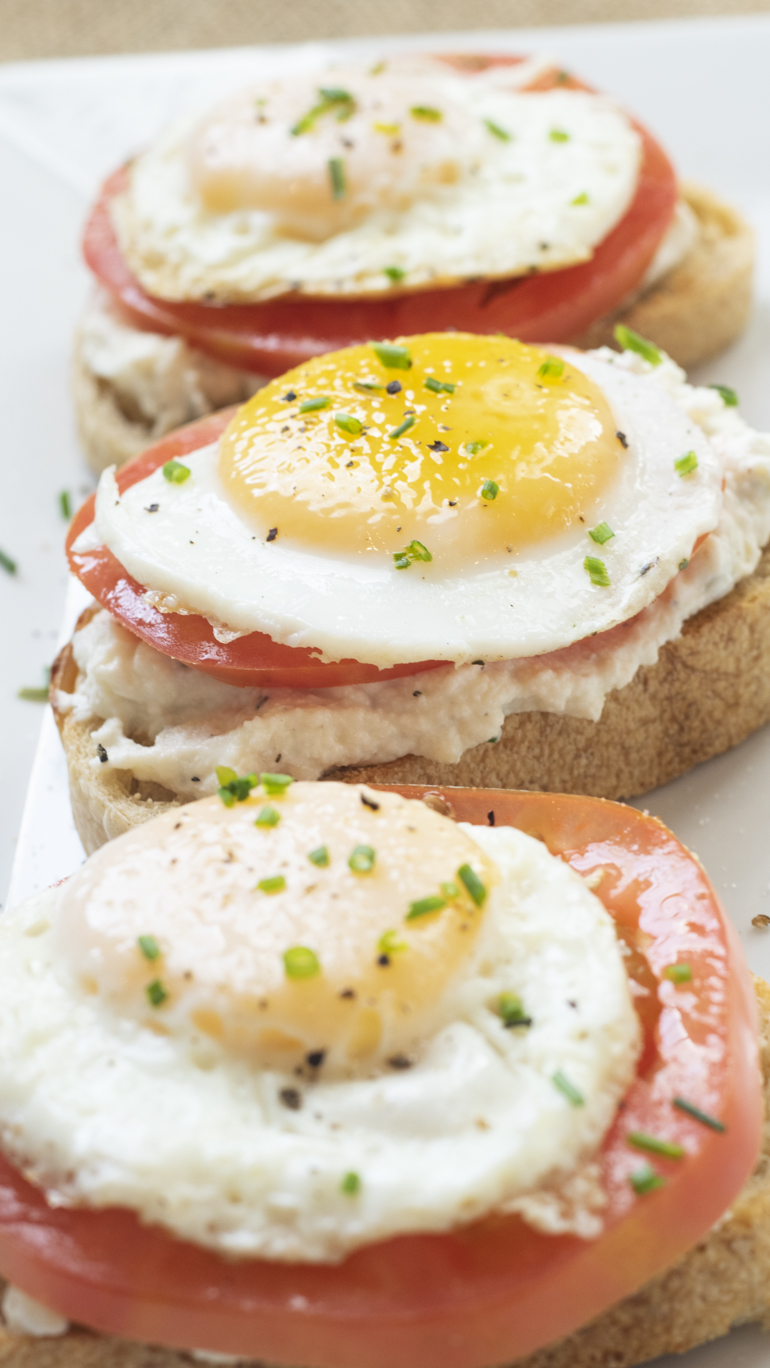 Tomato and Egg
Top that ricotta cheese with a nice slice of fresh tomato, and top it with a fried egg. We're frying the egg in our Fresh Churned Garlic Butter, and it adds a lot of flavor. It works great with all the other ingredients here.
Frying eggs can be tough, so keep an eye on it so you don't mess up the yolk. But the nice thing is you can have the yolk to your liking.
Enjoy!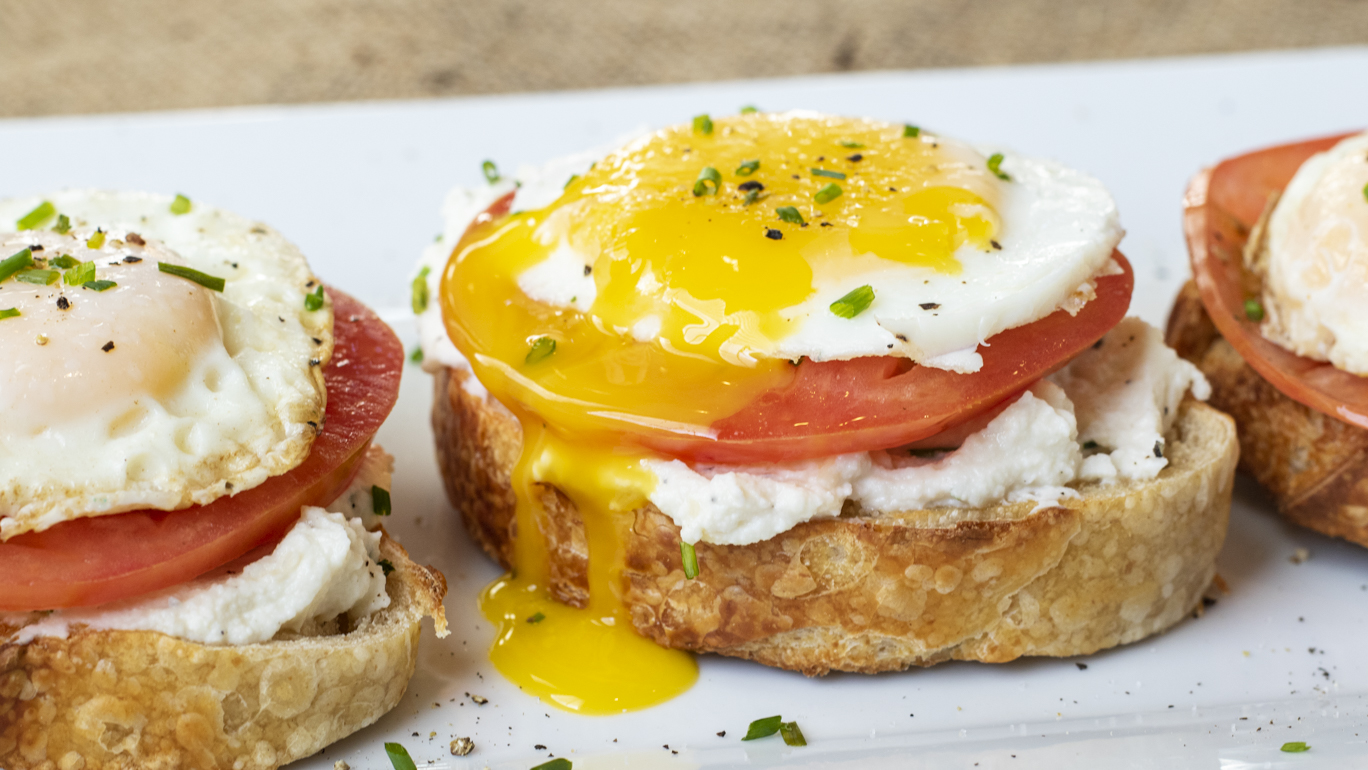 Tomato Egg Ricotta Toast
Course: Breakfast
Ingredients
3 pieces sourdough bread

¾ cup ricotta

1 T fresh chives, chopped

Salt and pepper, to taste

¼ cup Parmesan cheese

3 slices tomato

3 eggs
Directions
Lightly toast bread. In a small mixing bowl, combine ricotta, chives, and Parmesan. Salt and pepper to taste. Divide mixture between three cooled slices of bread, and spread it on evenly.
Top with slices of tomato.
In a small pan or skillet, melt Garlic Butter over medium high heat. Crack 3 eggs into the pan, taking care not to break the yokes. Season lightly with salt and pepper, then cover and cook 2-3 minutes until egg whites are set.
Remove from heat, and place one egg on top of each tomato slice.
Serve.