Grilled Shrimp
Grilled shrimp is one of my favorite things in the summer. They're so easy to cook (and they cook fast) and they'll soak up whatever flavor you throw at them.
The smoky flavor that a grill imparts works really well with seafood in general, but shrimp especially. But the taste of fire isn't enough to make this dish so delicious.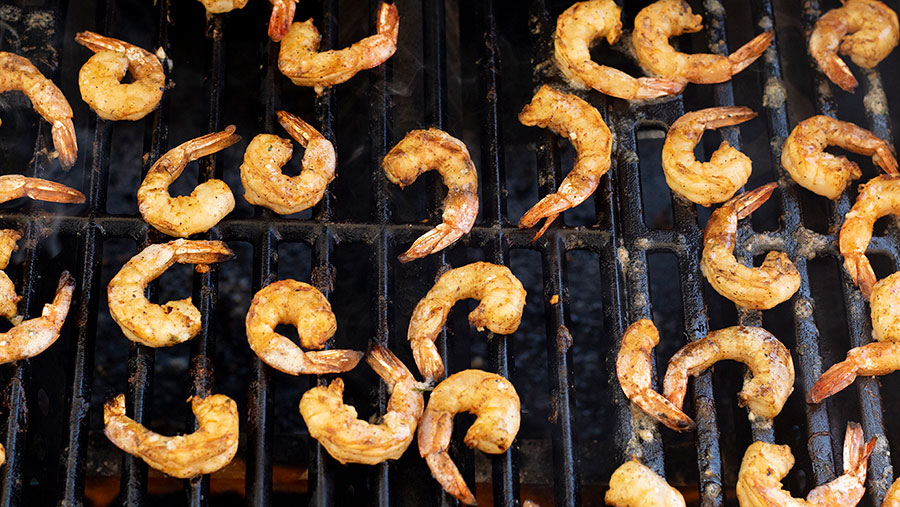 Tequila Lime
A lot of the flavor comes from a simple marinade. Mix together a little bit of lime juice with a generous splash of tequila. Add some chili powder and cumin for a little bit of kick and warmth.  Let the shrimp marinate in this mixture for half an hour to an hour or so. All that delicious flavor will work itself into the shrimp.
Once they're on the grill, brush them with our Fresh Churned Garlic Butter. It adds even more flavor, and butter on a grill? Come on.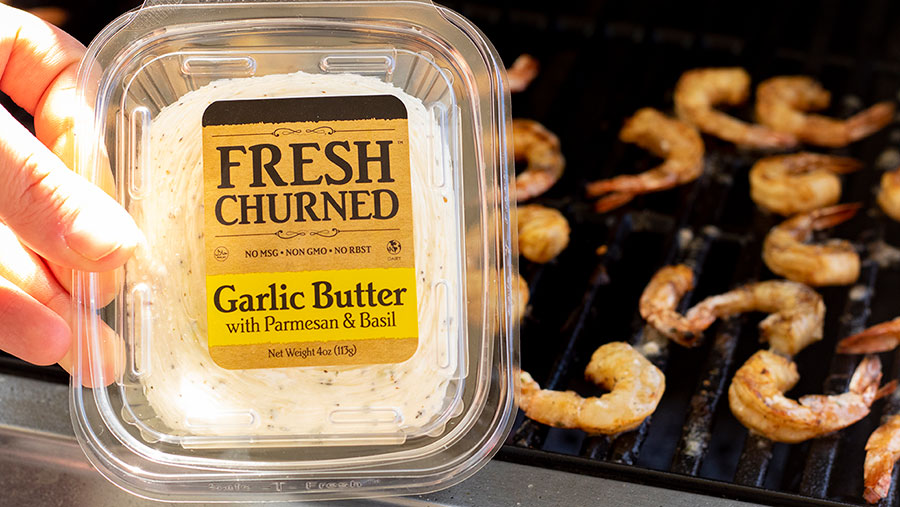 Cooking Shrimp
Shrimp cook quickly, so don't be a slow poke! Once the shrimp are on the grill, brush them with the butter and flip them. Brush them again, and take them off! In the time it takes you to brush and flip, they'll be cooked.
Over cooked shrimp can be rubbery, so be careful! They should be on the grill a total of about five minutes.
Enjoy!
Tequila Lime Grilled Shrimp
Course: Appetizers
Ingredients
12 oz shrimp

Juice of 1 lime, about 3 T

Generous T of tequila

1 tsp chili powder

1 tsp cumin

⅓ cup Fresh Churned Garlic Butter, melted

Salt, to taste
Directions
In a large mixing bowl, mix together lime juice, tequila, chili powder, and cumin. Add shrimp and marinate in the fridge for 30-60 minutes.
Heat grill to medium heat, then put shrimp on the grill. Brush with melted Garlic Butter and flip.
Brush with Garlic Butter and take off the grill.
Shrimp should on the the grill about 5 minutes.
Finish with a squeeze of lime juice and salt, if needed.