Cupcakes
There's something so elegant about a dozen simple vanilla cupcakes. A cupcake is actually pretty hard to get right– many cupcakes are dense or dry, or overly sweet.
We really love this recipe. The cupcake itself is light and fluffy, and it's topped with our delicious Strawberry Frosting. Vanilla and strawberry compliment each other really well, so it's a perfect bite!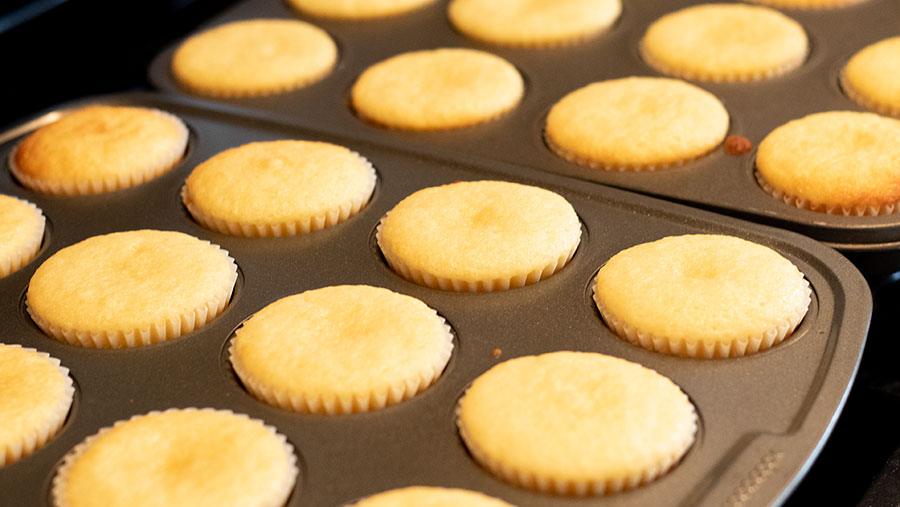 The Frosting
The strawberry frosting is a simple buttercream frosting. But instead of regular butter, we used our Fresh Churned Strawberry Honey Butter, which lends an amazing fruity flavor.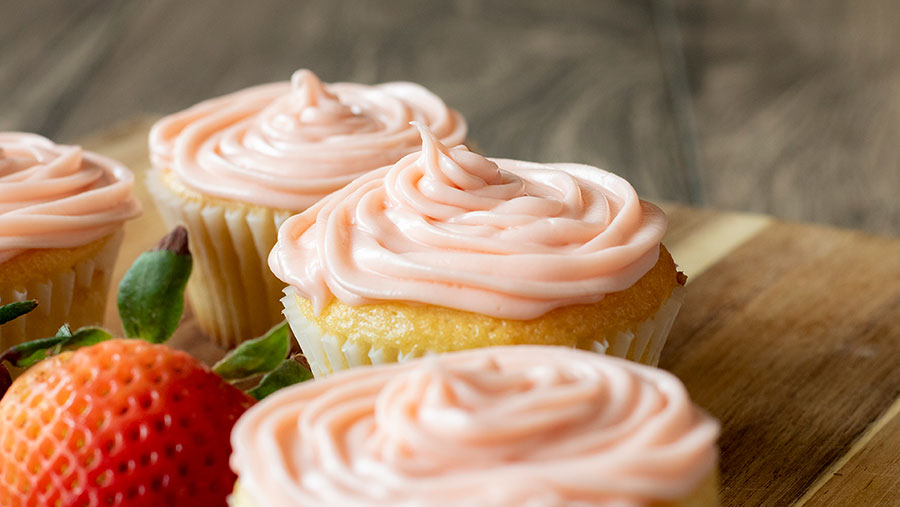 Because the Strawberry Honey Butter is already a little sweet, adding powdered sugar can make it a too sweet. Adding a squeeze or two of fresh lemon juice helps. The acidity cuts through the sweetness.
When adding milk, just add it a bit at a time, until the consistency is right. You want it thin enough to be pipe-able or spread-able, but thick enough that it won't slide off down the sides of the cupcake.
Enjoy, and happy baking!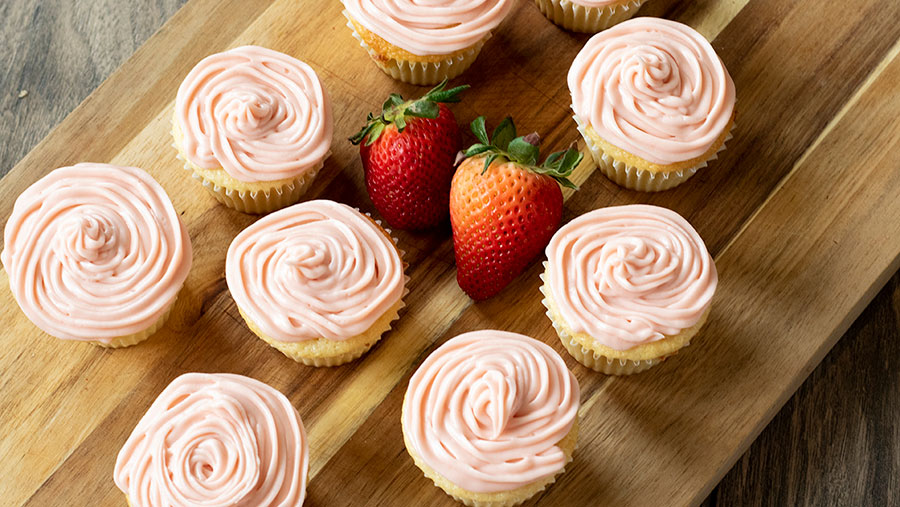 Strawberry Frosted Vanilla Cupcakes
Course: Dessert, Snacks
Ingredients
VANILLA CUPCAKES

1 cup milk

½ cup vegetable oil

2 eggs

1 T vanilla extract

2½ cups flour

2 cups sugar

3 tsp baking powder

1 tsp salt

½ cup water

STRAWBERRY FROSTING

2-3 cups powdered sugar

Squeeze of lemon juice

1-2 T milk, as needed
Directions
Preheat the oven to 350°.
For the cupcakes, combine milk, oil, eggs, and vanilla. Beat until combined. Sift in flour, sugar, baking powder, and salt. Mix gently, until just combined. Slowly stir in water.
Divide mixture evenly between 12 cupcake liners.
Bake at 350° for 15-20 minutes, until golden brown on top and done in the middle.
Allow cupcakes to cool completely.
Meanwhile, make the frosting. In a mixing bowl, mix room temperature Strawberry Honey Butter with powdered sugar and lemon juice. Add milk as needed to adjust the consistency.
Frost cooled cupcake with the strawberry frosting.