Banana Bread
I love banana bread! I'll eat it as dessert, as breakfast, as lunch, as a snack… you get the idea. This Strawberry Coconut Banana Bread is seriously my favorite banana bread I've ever had!
This recipe doesn't taste like what you're used to. Normally, we would add cinnamon to the batter. Instead, we put fruit and coconut, so while you still get that great banana flavor, it's complimented by a fruitiness, not cinnamon. It's delicious, even though it's different than what you might expect.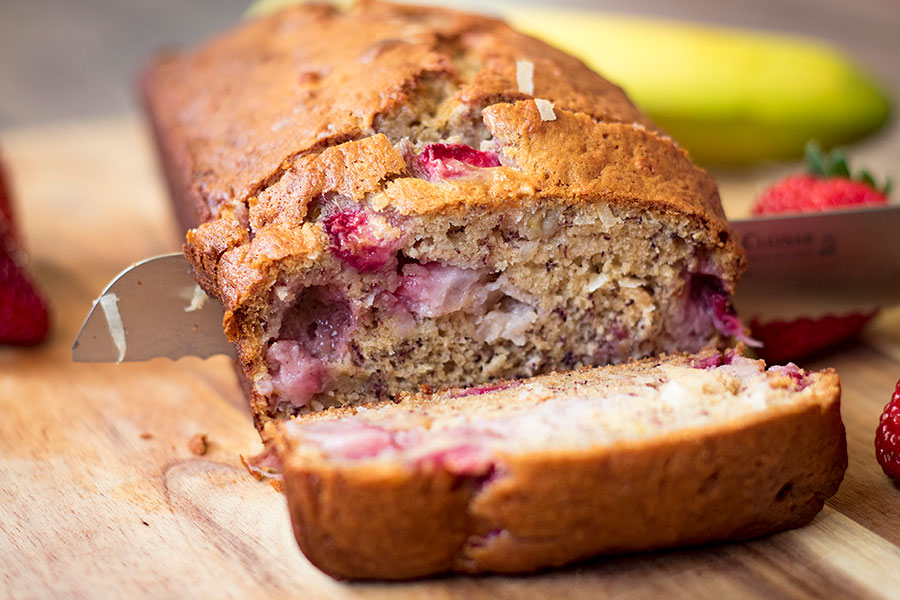 Strawberry and Coconut
I've got to be honest, I wasn't sure whether adding strawberry and coconut to banana bread was going to work. It sounded good, but who knows?
I'm happy to report that it works beautifully!
Strawberry and banana go so well together, and adding coconut in the mix is fantastic.
There are two different strawberry flavors in this recipe: Chef Shamy Strawberry Honey Butter, and fresh strawberries. I like having both– the Strawberry Honey Butter adds a fruity sweetness to everything, and having chunks of fresh strawberry in the bread is cool both visually and in texture.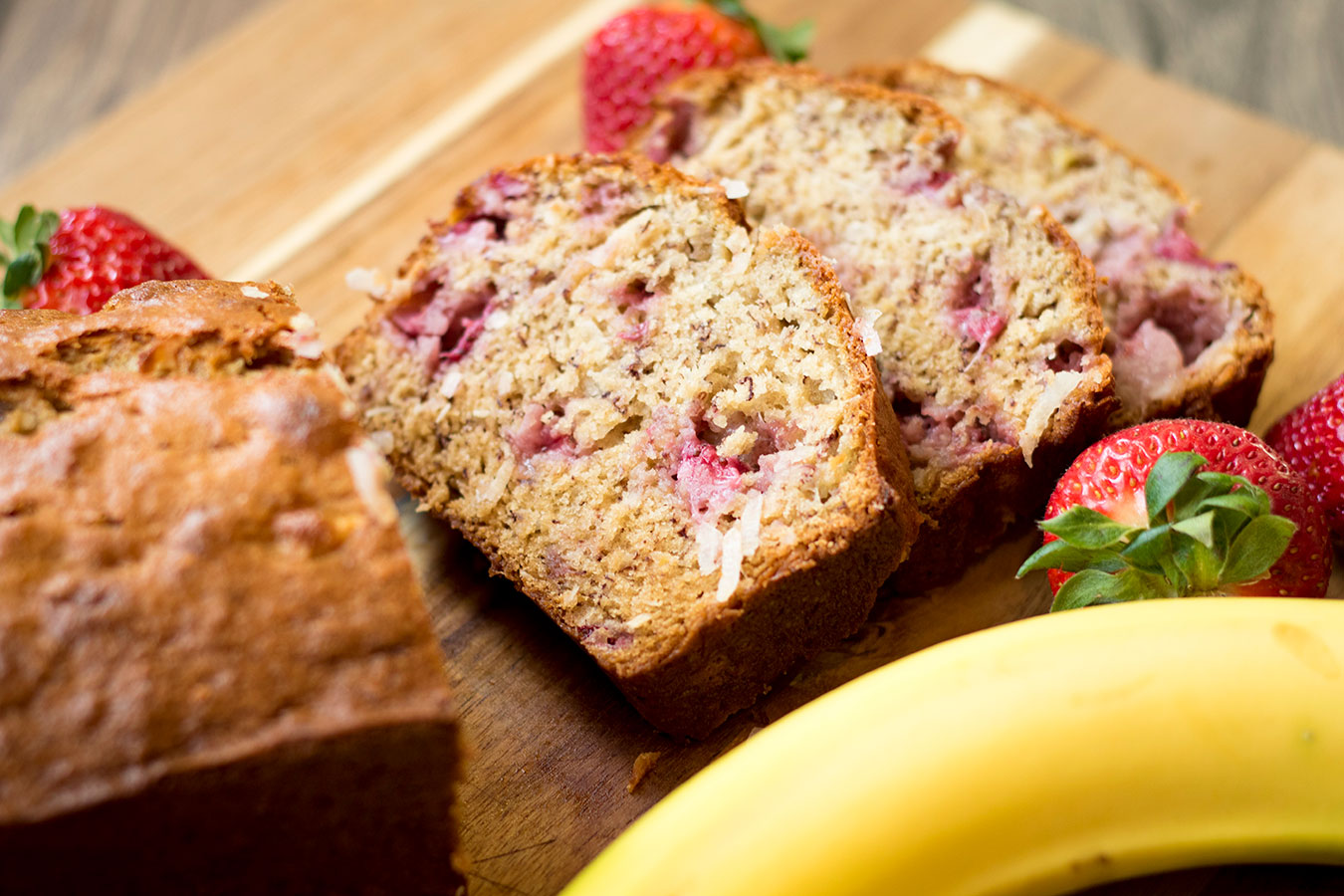 Lots of Bread
The other great thing about this recipe is it's enough to make 2 loaves of banana bread. I used the smaller loaf pans, and they worked great.
I like using the smaller pans because the bake time is less– meaning the crust of your bread doesn't burn while you're waiting for the inside to get cooked.
Enjoy!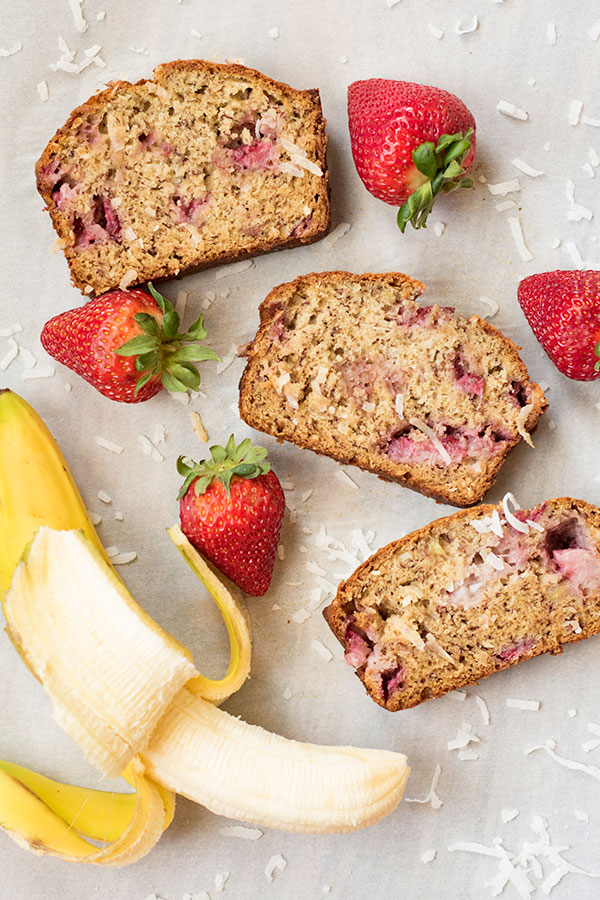 Strawberry Coconut Banana Bread
Course: Dessert, Snacks
Ingredients
½ cup Chef Shamy Strawberry Honey Butter, melted

1 cup sugar

2 large eggs, beaten

4 ripe bananas, mashed

2 cups flour

1 tsp baking soda

½ tsp salt

1 cup shredded coconut (unsweetened)

1½ cups fresh strawberries, chopped and tossed in about 1 T of flour
Directions
Preheat oven to 350° F
In a large mixing bowl, cream together Strawberry Honey Butter and sugar until light and fluffy. Beat in eggs and mashed banana. (I like to leave the banana a little chunky)
Sift in all dry ingredients: flour, baking soda, and salt, and mix together with the wet ingredients. Don't overmix!
Add shredded coconut and strawberries (tossed in flour) and gently fold in with a spatula.
Divide the batter evenly between 2 greased loaf pans.
Bake at 350° for 45-50 minutes, or until a toothpick comes out clean. Allow to cool completely before serving.
Notes
Tossing the strawberries in flour ensures that they don't sink to the bottom while baking.