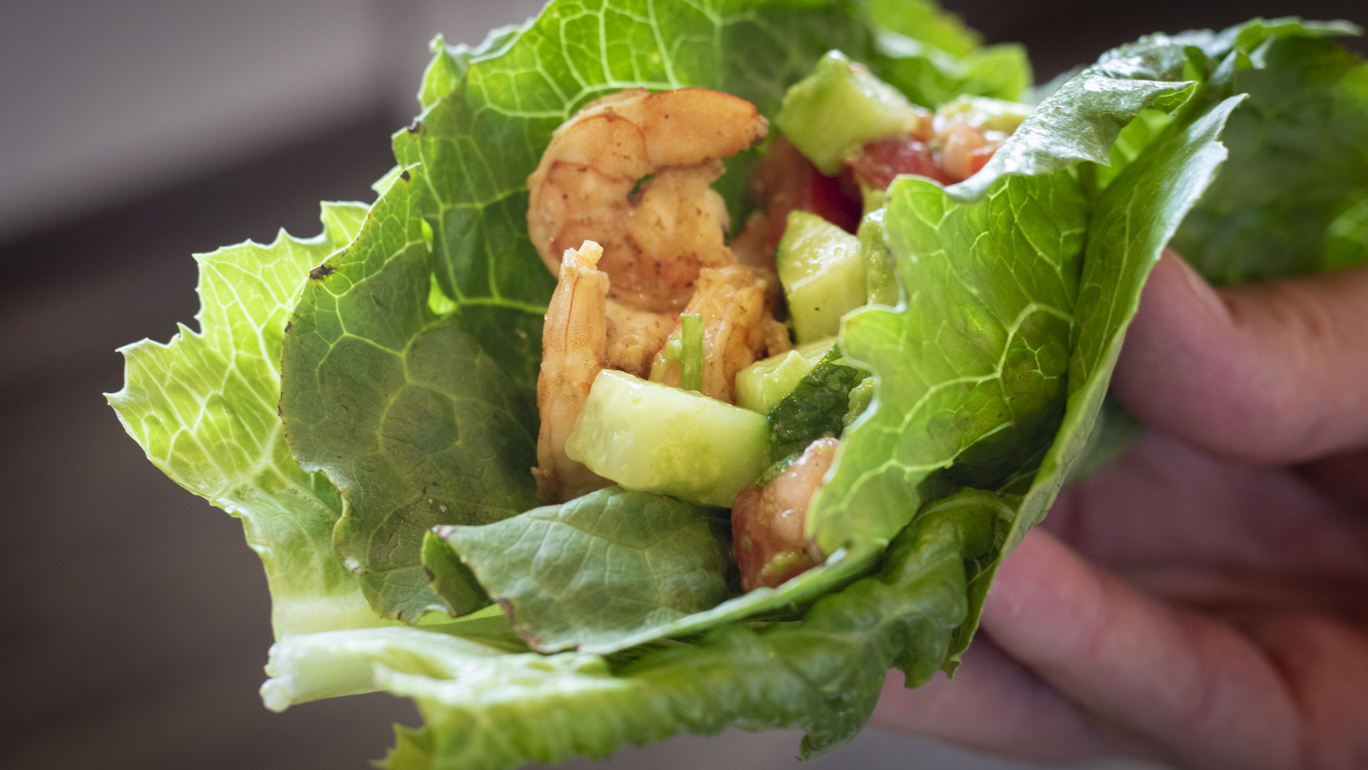 Spicy Shrimp Lettuce Cups with Avocado Salsa
Prep time:
Cook time:
Total time:
Ingredients
For the Shrimp
1 lb medium shrimp, peeled and deveined
½ tsp chili powder
½ tsp ground cumin
¼ tsp cayenne pepper
Salt and pepper, to taste
For the Salsa:
1 avocado cut into chunks
1 cucumber, diced
1 tomato, chopped
⅓ cup loosely packed cilantro leaves
Juice of 1 lime
Salt and pepper, to taste
8-12 lettuce leaves
Instructions
In a large skillet, melt Garlic Butter over medium heat. Add prepared shrimp to the pan, and season with chili powder, cumin, cayenne pepper, salt, and pepper. Toss to coat evenly with butter and spices. Cook 2 min each side, then remove from the heat.
Meanwhile, prepare the avocado salt. In a large bowl, add avocado chunks, cucumber, tomato, cilantro, lime juice, salt, and pepper. Toss to combine.
Put several shrimp in a lettuce cup, then top with salsa. Serve immediately.