Pumpkin Seeds
Around Halloween and Thanksgiving, roasted pumpkin seeds can be a delicious and nutritious snack. We've come out of the test kitchen with three easy variations on the same theme: two savory and one sweet. They're all good, and I couldn't pick a favorite (it's pumpkin spice). Whether you want salty, spicy, or sweet, there's a recipe here for you!
Garlic Parmesan
This variation is the easiest; it's only got two ingredients: pumpkin seeds and our very own Fresh Churned Garlic Butter. There's plenty of flavor to go around here, and the simple roast brings out the nuttiness of the seeds.
Don't forget to stir every fifteen minutes to ensure an even roast!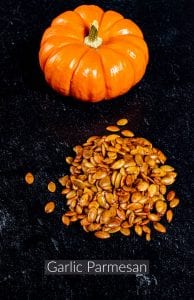 Cajun
This one really packs a punch of flavor. There's a great heat on the back of your tongue, so if you're opposed to spicy foods, take the seasoning down by 1/2 a teaspoon. This one uses our Fresh Churned European Style Butter, which adds a richness and helps the seeds toast beautifully in the oven.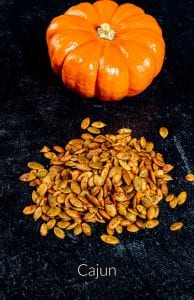 Pumpkin Spice
And finally, our sweet version! We use our Fresh Churned European Butter again, and some pumpkin pie spice. Toss a little sugar over the seeds after they've come out of the oven– it will add the perfect hint of sweetness!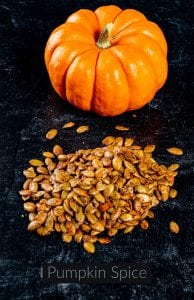 There you have it: Roasted Pumpkin Seeds 3 Ways! Enjoy!