Mashed Potatoes
We've done a few different mashed potato recipes already. But this one is different from the others, but still delicious! There's a ton of flavor in this recipe! And it's a good thing too, because potatoes, if not properly seasoned, can be bland.
Luckily, we've got our Fresh Churned French Onion Butter with Asiago Cheese to make them taste amazing. And dry ranch seasoning too. They compliment each other really well! No bland potatoes here!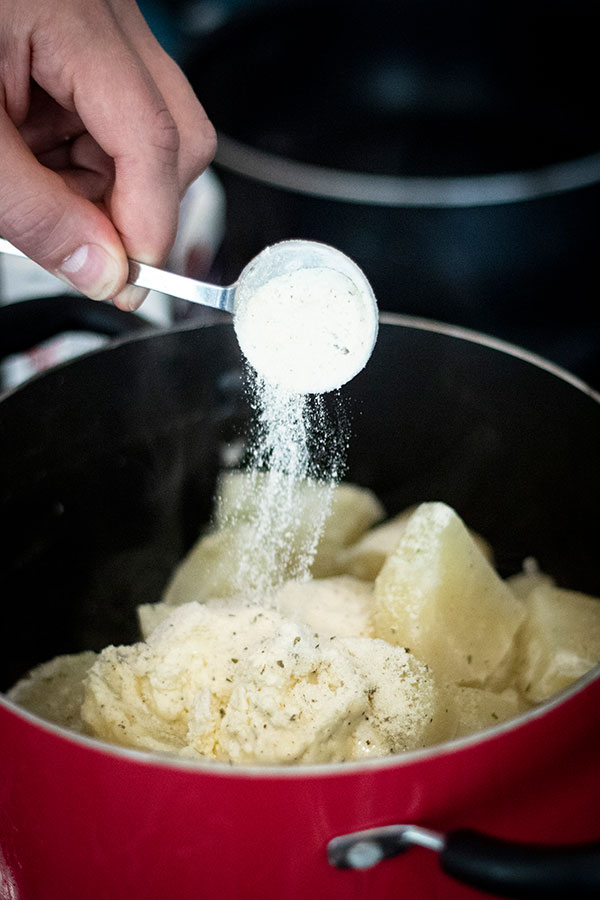 Making Potatoes Creamy
Potatoes are filled with starch, so they'll be dry unless you do something to help them. The French Onion Butter adds some creaminess, especially since it's whipped. But it's not enough.
We use half and half in our recipe– which is half cream and half milk. Combined with the butter, it makes the potatoes light and fluffy.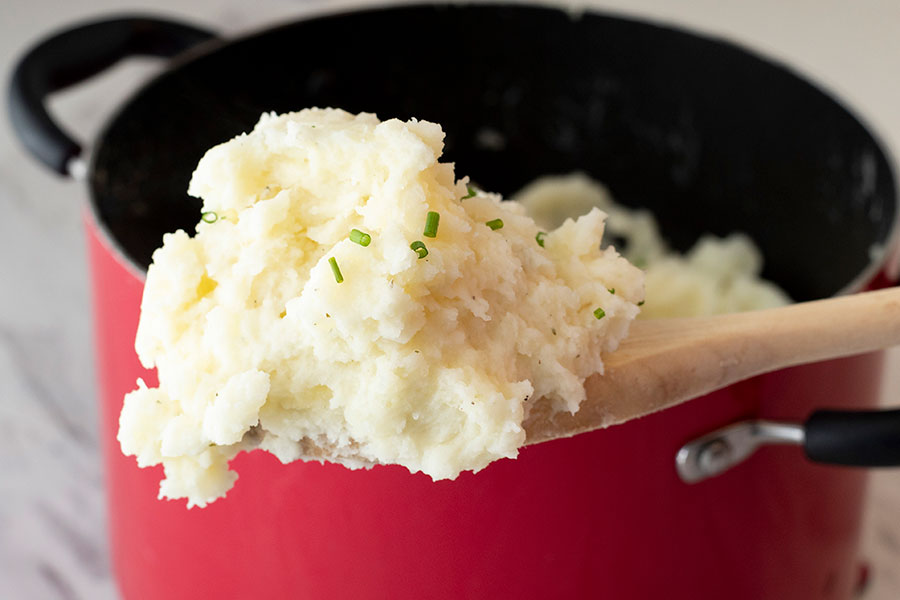 Salt
We rarely have a section just about salt, but it's important. Salt is the most important part of this dish. As much flavor as we get from the ranch seasoning and the French Onion Butter, you still need some salt.
Salt helps to bring out the other flavors– salty is hardly ever used to make something "salty," but to compliment the other flavors and to help them shine. Don't forget it here. I'd start by adding a teaspoon, then taste it. Add more if you need to.
Enjoy!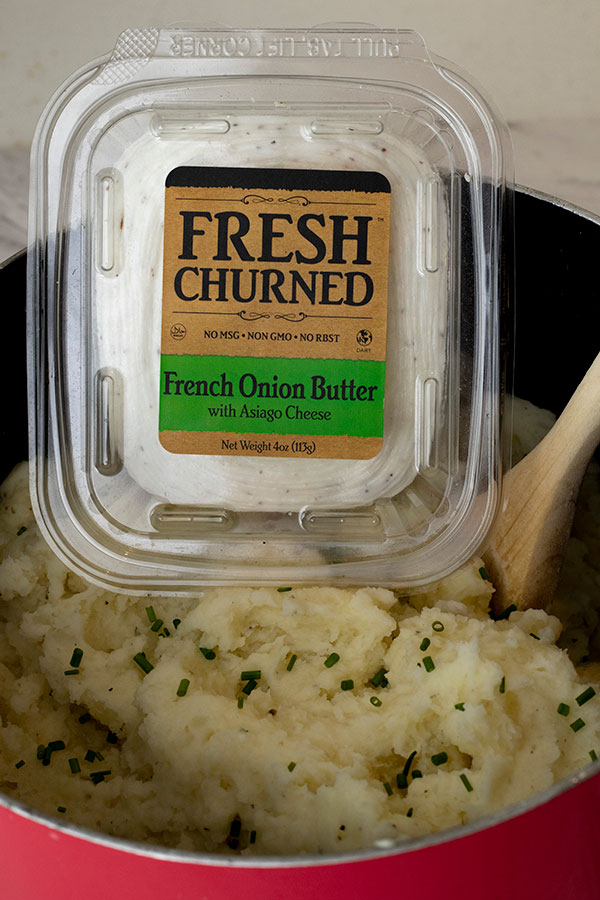 Creamy Ranch Mashed Potatoes
Course: Sides
Ingredients
2 pounds potatoes, peeled and cubed

3 T dry Ranch Seasoning

1 cup cup half and half, or more, as needed

Salt, to taste

2 T chopped fresh chives
Directions
Place peeled and cubed potatoes in a large pot and cover with water. Bring to a boil, and cook 15-20 minutes, or until potatoes are fork tender. Drain and return to the pot.
Add Ranch seasoning, half and half, French Onion Butter, and salt. Mash, and mix until completely combined.
Garnish with fresh chopped chives.
Serve.