Keto Grilled Cheese
Our new Keto Grilled Cheese is our favorite low-carb sandwich! We've made a lot of grilled cheeses over the years, and we make them any chance we get. But as the number of our keto friends and followers has increased, we thought we'd make a sandwich just for them!
This recipe calls for homemade own keto bread, but it's much easier than it sounds! Let's talk through it!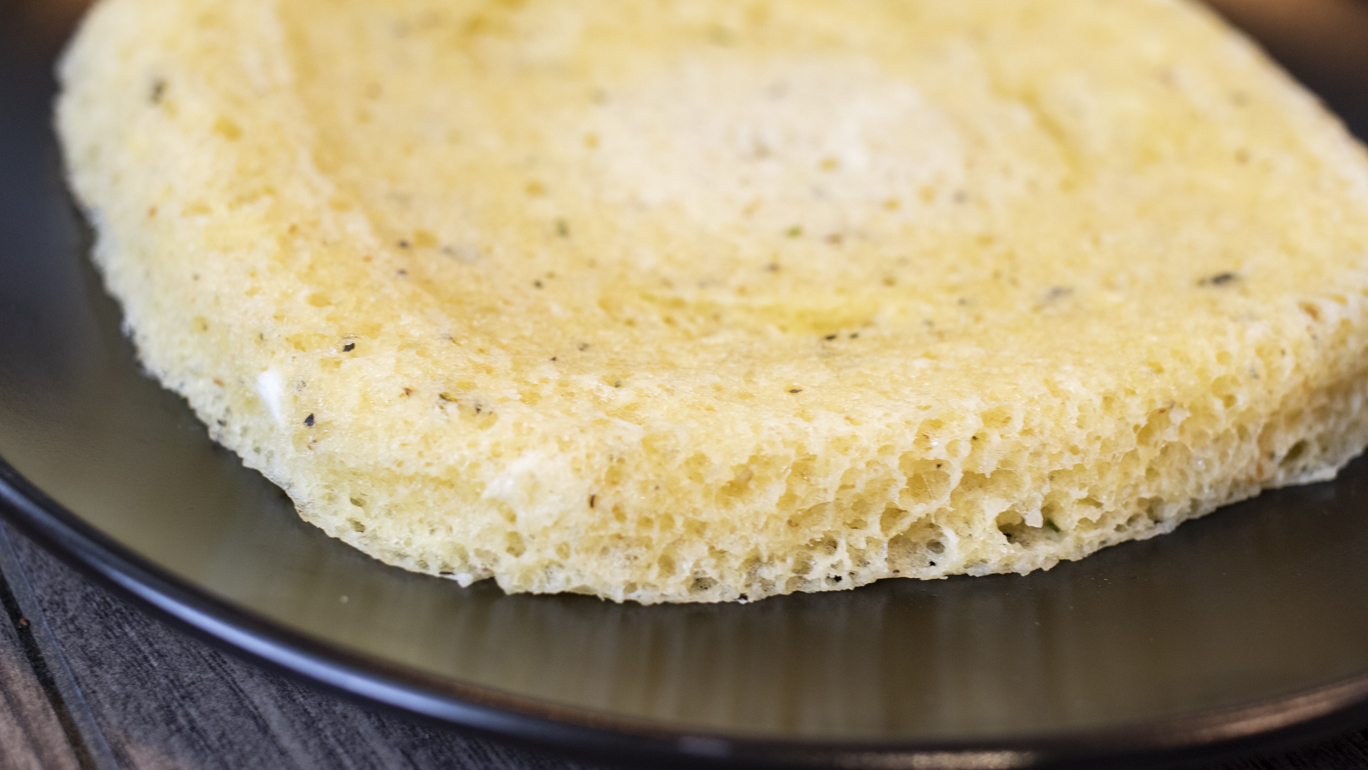 Keto Bread
Not only is this bread delicious, it's really easy to make!
Start with some almond flour, baking, powder, and an egg. Combine it with some melted Fresh Churned Garlic Butter. It will make a dough. Use a bread shaped container to cook it in. We used a square Tupperware container, but you could use anything that seems the right size and shape.
It only takes 90 seconds in the microwave! It has a lovely texture and the Garlic Butter gives it a nice flavor as well.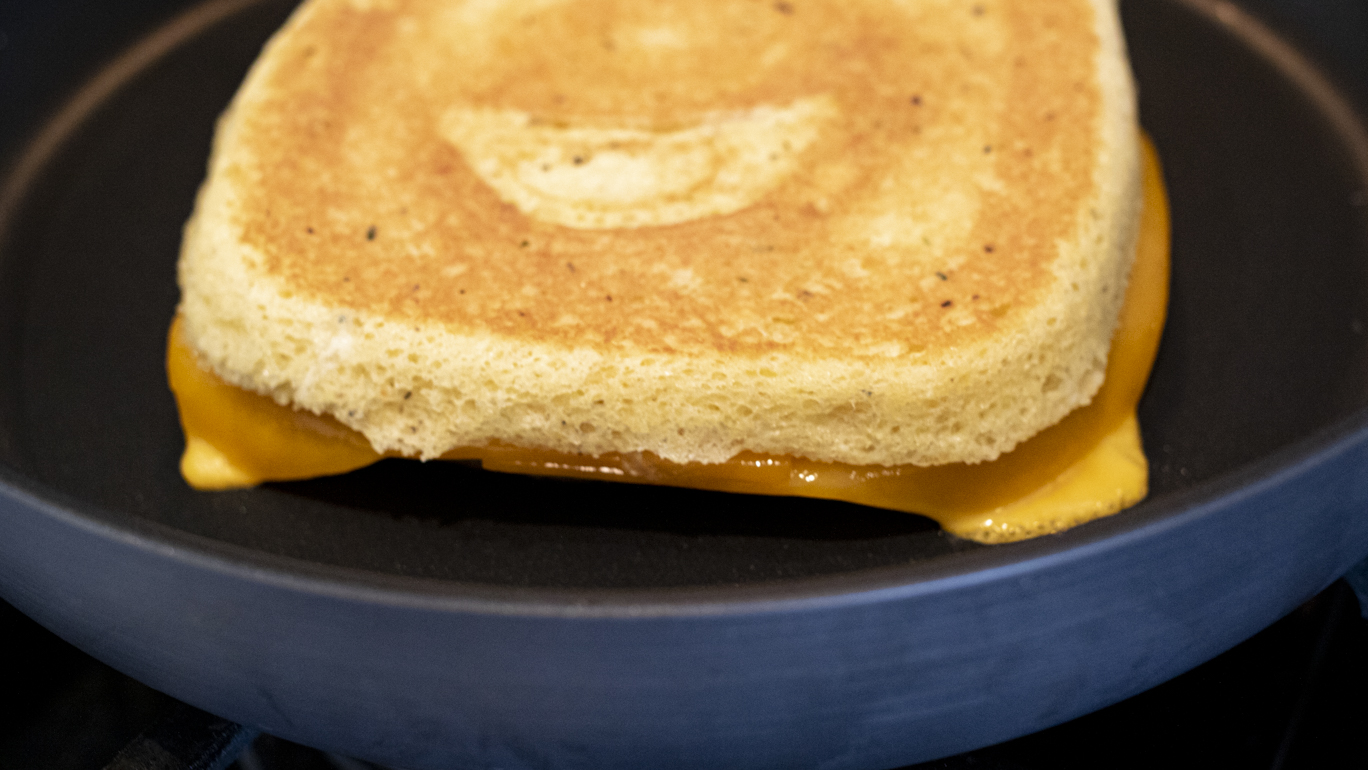 Grilled Cheese
Cut that piece of bread into 2 thinner pieces of bread, then make your grilled cheese! You can also make another piece of bread if you like thicker sandwiches.
Use more Garlic Butter for the outside and as much cheese as you want! We know how much our keto friends love cheese!
Enjoy!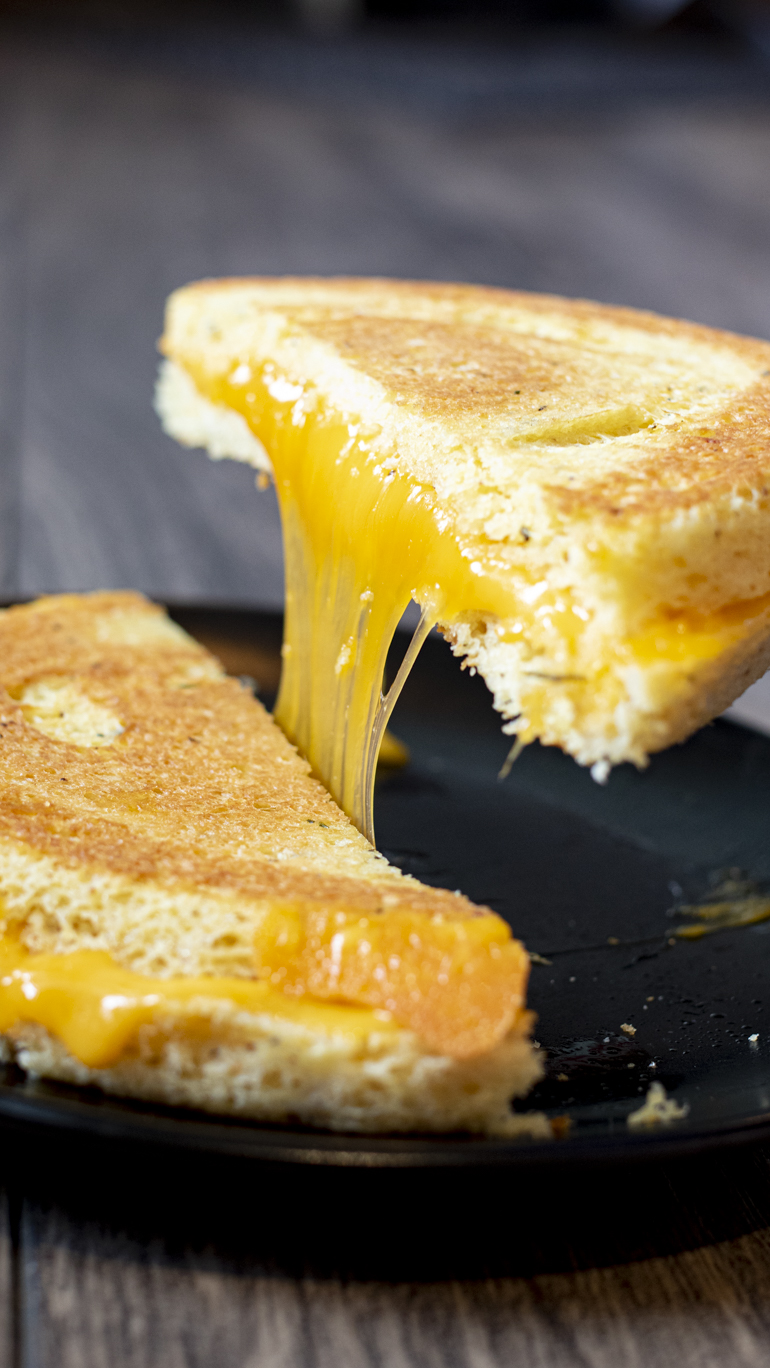 Keto Grilled Cheese
Course: Lunch, Dinner
Directions
Combine almond flour, baking powder, melted Garlic Butter, and egg in a mixing bowl. Dump into a sandwich shaped bowl (we used a square Tupperware container). Microwave for 90 seconds. Cool 1 minute, then cut bread in half to make two thinner slices.
Spread both slices with Garlic Butter, then place butter side down in a skillet. Add cheddar cheese. Cook over medium heat until cheese is melted and bread is toasted. Flip one slice on top of the other to make a sandwich.
Serve.