Turkey Breast
We're really looking forward to Thanksgiving Dinner. It's the best meal of the year! It's also the most stressful meal of the year– but it doesn't have to be. We've been thinking of ways to simplify Thanksgiving dinner, and our Instant Pot Turkey Breast is a great place to start.
Turkey can be one of the more time consuming dishes to serve at Thanksgiving. The cook time is usually several hours. But in the Instant Pot, it takes less than half an hour. And it doesn't take up room in your oven, leaving space for other dishes to bake! Let's talk through this simple recipe.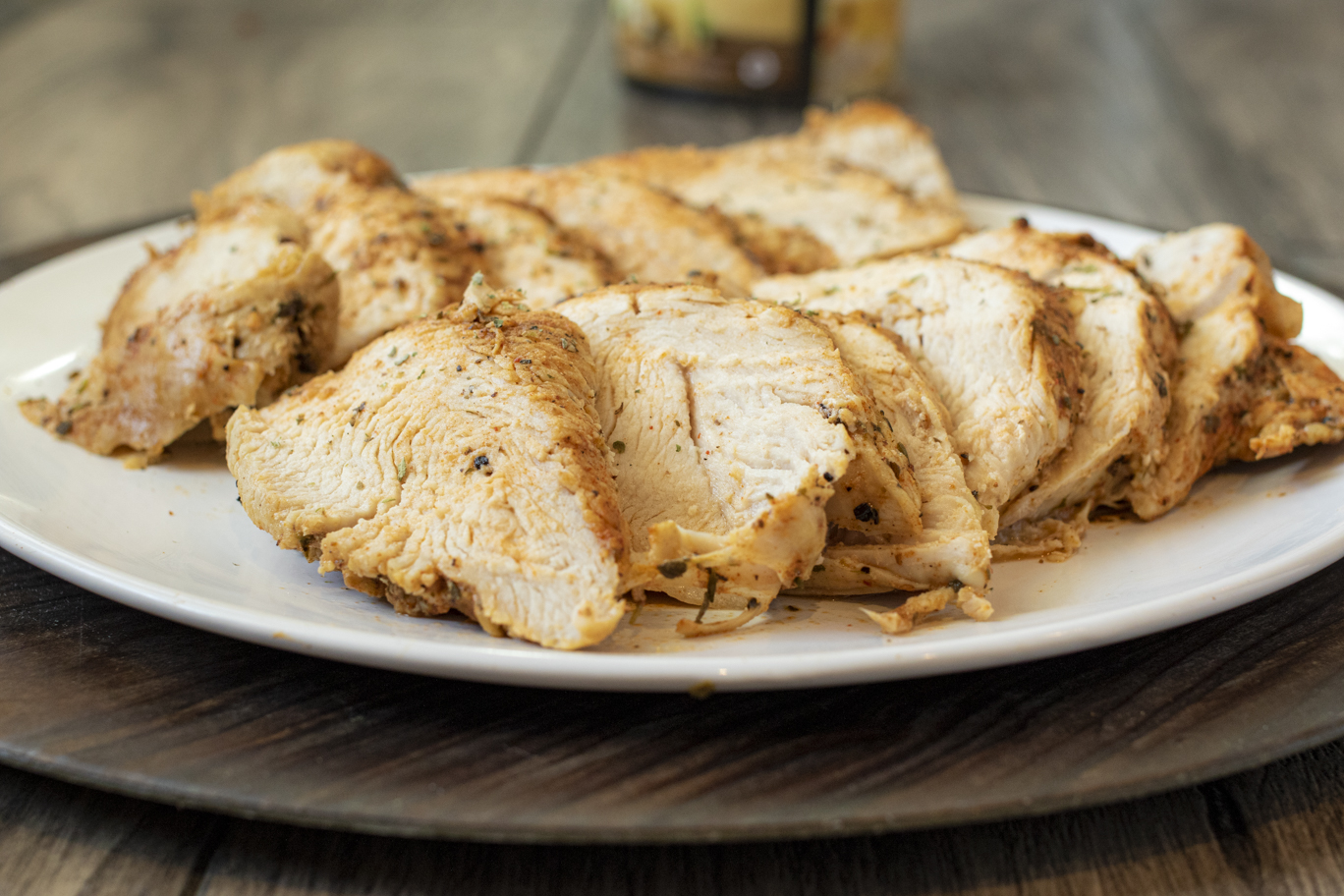 How To
Our recipe calls for four pounds of turkey breast. I doubt you can find a single breast that weighs so much– at least we couldn't. But we did find 4 one-pounders, which worked just as well.
The seasoning is simple: salt, pepper, paprika, and Italian seasoning. Mix the seasoning together, then rub it into all sides of the meat.
Then comes our Fresh Churned Garlic Butter, which adds even more flavor!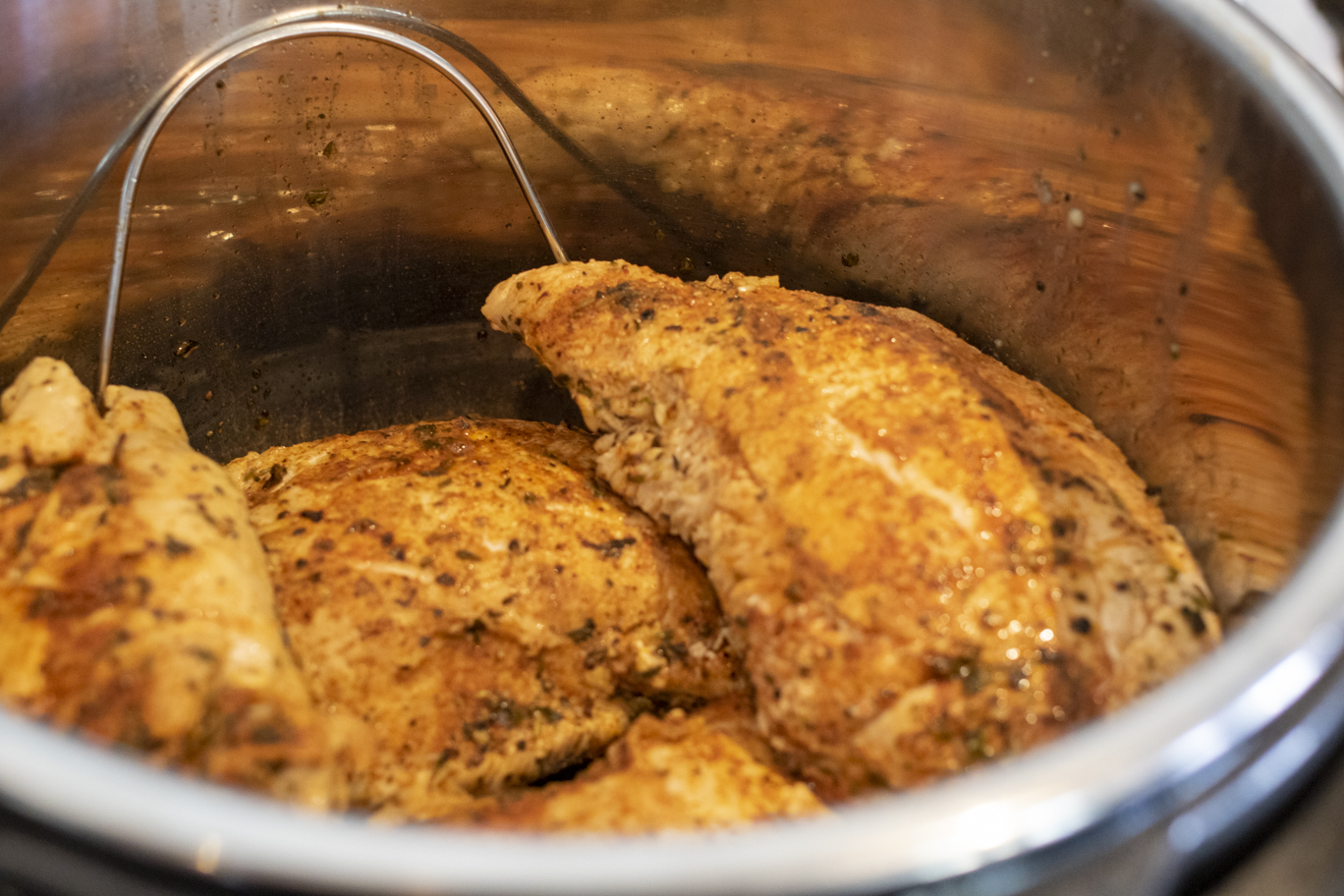 Instant Pot
Start by setting the Instant Pot to "saute." Melt the Garlic Butter, then sear the turkey on all sides (we had to do it in batches since there were four). This encourages tender meat, and the Garlic Butter adds delicious garlic herb flavor.
Put the trivet in the bottom with a cup of water. Then put the meat in the pot.
Cook the turkey on high pressure for 25 minutes. When it's done, let the pressure release naturally. Cut the turkey into tender slices. You can even se the juices left in the Instant Pot to make gravy.
Enjoy!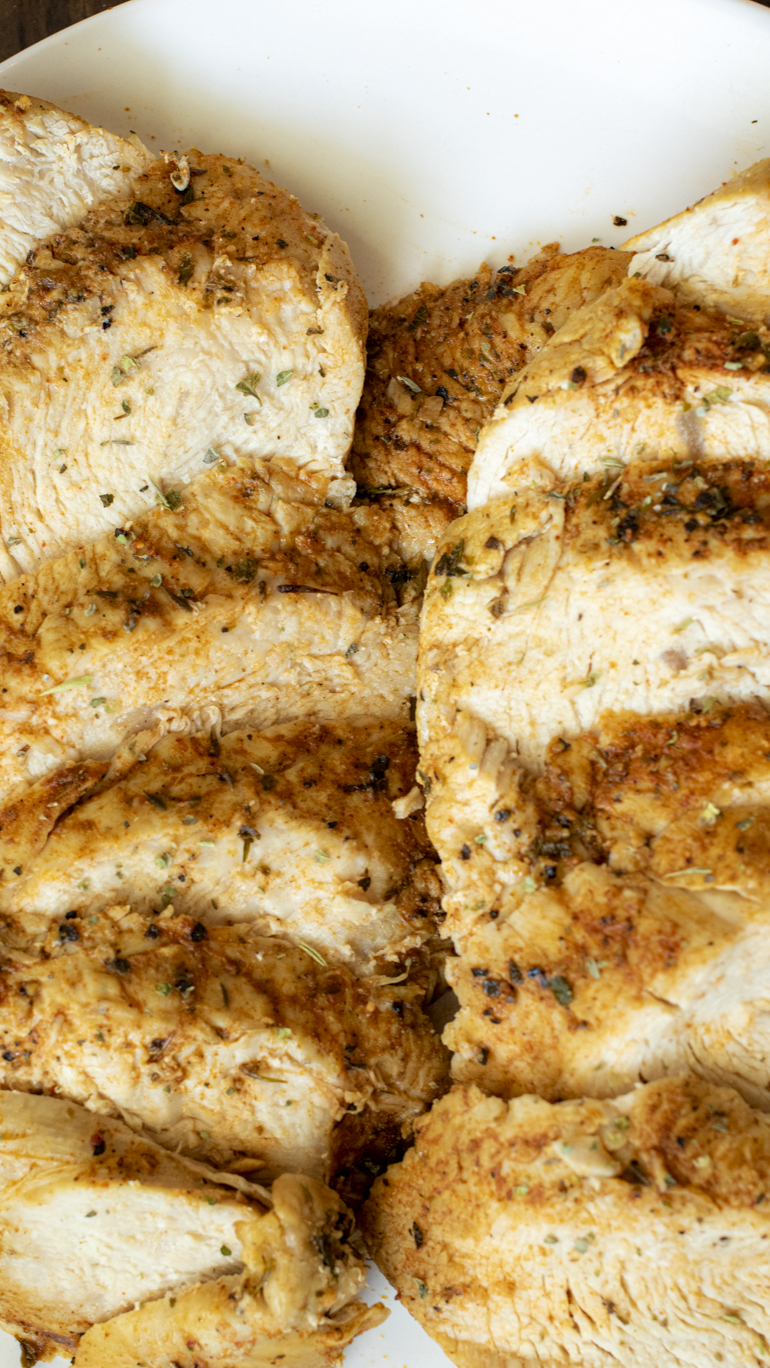 Instant Pot Turkey Breast
Course: Dinner
Ingredients
4 lbs turkey breast, thawed

1 T paprika

1 T Italian seasoning

2 tsp salt

2 tsp pepper
Directions
Season all sides of the meat with paprika, Italian seasoning, salt and pepper.
Turn Instant Pot to SAUTE and melt Garlic Butter. Sear turkey breast on each side. This is should 3-5 minutes on each side. (We had to do this in batches)
Place trivet in the Instant Pot with 1 cup water.
Put all the meat into the Instant Pot. Cook on HIGH for 25 minutes. Allow the pressure to release naturally.
Remove breasts, slice, and serve.