Baked Beans
Baked beans is one of those dishes that I grew into. I didn't like them as a kid, but I do now! And this recipe is the best one I've eaten.
It's much better than the stuff from a can. The flavor is richer, and much more deep. It's smoky and a little sweet. And let's face it: bacon. Bacon makes everything better.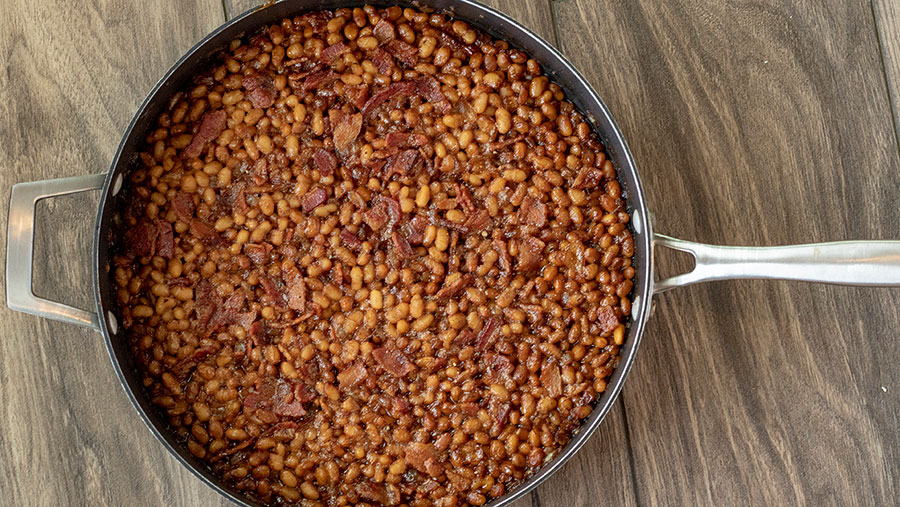 Bacon
Speaking of bacon, that's the first step in this recipe. And it might sound like an easy thing, but it isn't! Cooking perfectly crispy bacon in a pan is a skill, learned by doing it a lot. And since we eat a lot of bacon at Chef Shamy, you could say we know a lot about it.
When cooking bacon, don't let the heat get too high. Keep it medium, or the bacon will burn before it's cooked. Also, lean into the bacon fat. Allow the bacon to fry in its own fat, it will help the bacon cook more evenly.
Last hint: remember that the bacon will get slightly more crisp when it's cooling down, so pull it off a minute before you think it's perfect.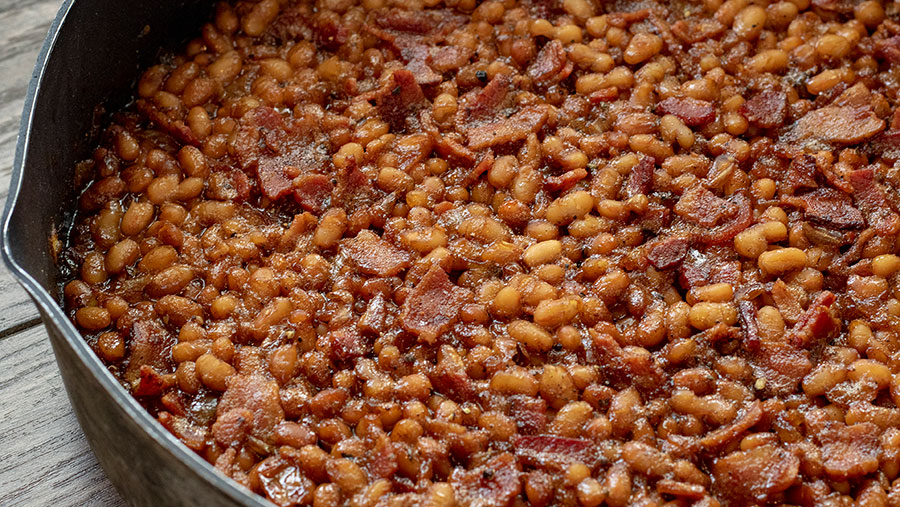 The Process
The base of flavor in this dish is a red onion sautéed in our delicious Fresh Churned Garlic Butter. It's a great way to start any dish. Once the onions are soft, we add canned beans. Make sure you drain and rinse the beans. The canning juices can add a weird flavor.
Then add some molasses and brown sugar, for richness and sweetness. Mustard and pepper add a bit of tang and spice.
Then bake it! Only 30 minutes!
Enjoy!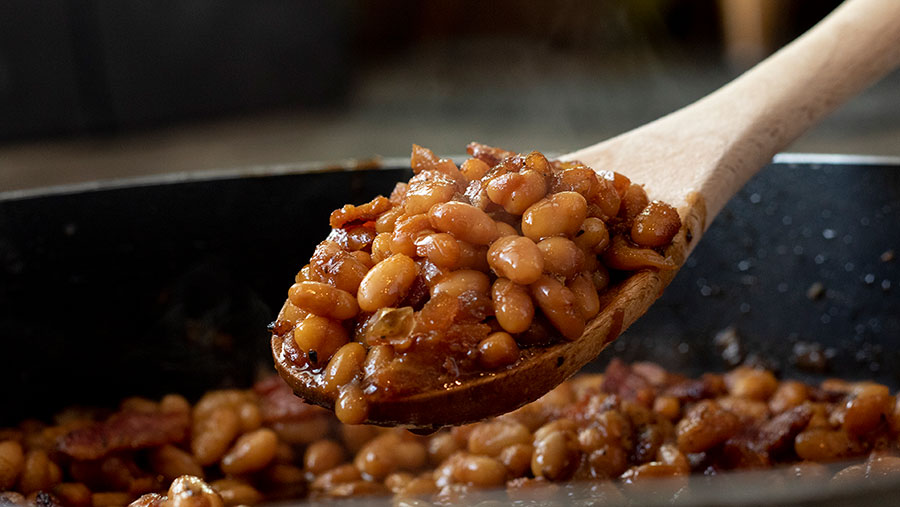 Homemade Baked Beans with Bacon
Course: Dinner
Ingredients
6 strips bacon

1 cup chopped red onion

3 cans navy beans, drained and rinsed

½ cup molasses

¼ cup packed brown sugar

½ cup water

1 tsp ground mustard

½ tsp pepper
Directions
Preheat oven to 325° F.
Brown bacon in a skillet until crisp. Remove from the pan and crumble. Leave 1 Tablespoon of bacon fat in the pan, and drain the rest.
Over medium heat, melt Garlic Butter with bacon fat. Add red onion and saute until translucent.
Then add navy beans, molasses, brown sugar, water, ground mustard, pepper, and crumbled bacon.
Stir to combine.
Bake at 325° F for 30 minutes.
Serve.