Pasta
It's the season of comfort food! And nothing is more comforting than Garlic Parmesan Spaghetti!
It's insanely easy to make, and absolutely delicious. Pasta is hard to screw up, as far as I'm concerned. Not only is it one of my favorite things in the world, it's one of the most versatile as well. There are a lot of different ways to eat it– many sauces, many different flavors that you can add to it.
This recipe is delicious because it keeps things simple. There are only 4 ingredients: spaghetti, Chef Shamy Garlic Butter, Parmesan cheese, and parsley.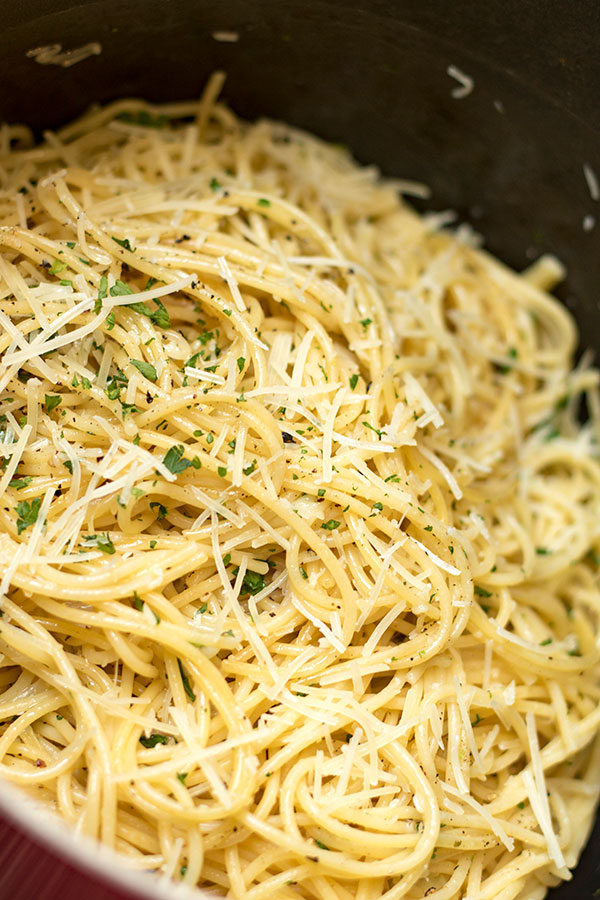 Simple Ingredients
We all know how amazing Chef Shamy Garlic Butter is. It's packed full of garlic flavor, and seasoned well with salt– and it already includes Parmesan cheese.
Adding more cheese is just a bonus. Let's say it together: There's no such thing as too much cheese! And you can add as much cheese as you want. More than the recipe calls for, even. You can never have too much. Parmesan cheese is pretty sharp too, so it cuts through the richness of the butter.
Of course, fresh herbs pair really well with pasta. We've chosen parsley, because it adds a great freshness. But if you'd prefer basil, or thyme, or some other herb, feel free to substitute!
Enjoy!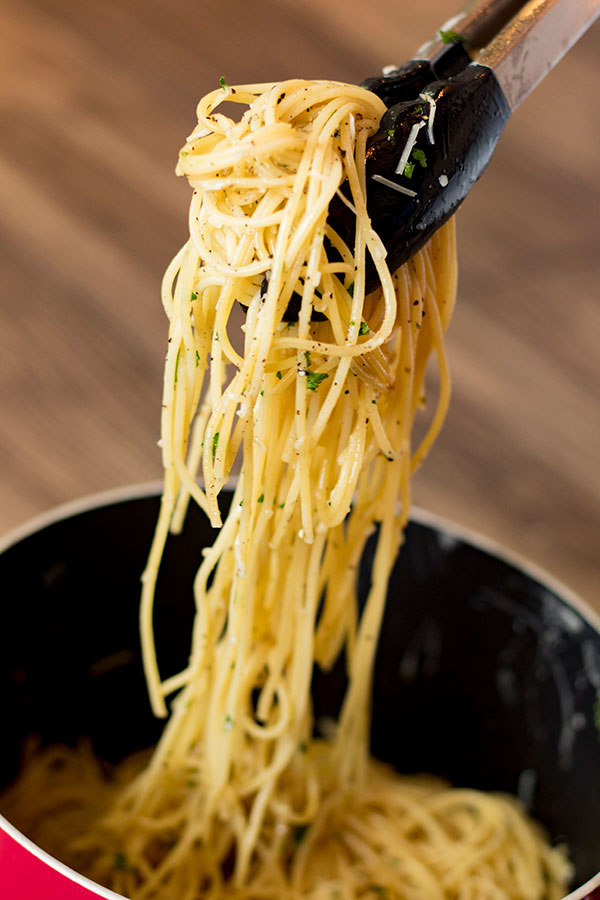 Garlic Parmesan Spaghetti
Course: Lunch, Dinner
Ingredients
16 oz spaghetti

½ cup Chef Shamy Garlic Butter

1 cup grated Parmesan cheese

Salt and pepper, to taste

2 T chopped fresh parsley
Directions
Boil pasta according to package directions. Drain and pour pasta back into pot. Add Garlic Butter, Parmesan cheese, salt, pepper, and parsley.
Stir, allowing Garlic Butter to melt and coat the pasta evenly.
Serve immediately.