Carrots
Roasted carrots are one of the healthiest vegetables out there. And one of the easiest to prepare! They make a great side dish for any occasion, big or small!
Carrots are especially high in Vitamin A– in fact, a serving of carrots has over 100% of the daily value recommended! They're also packed full of Vitamin K, B6, and C. They're low in calories and high in fiber.
With a vegetable so healthy, you don't want to do too much to the flavor. Let the natural carrot flavor shine through, with a bump from a couple other ingredients.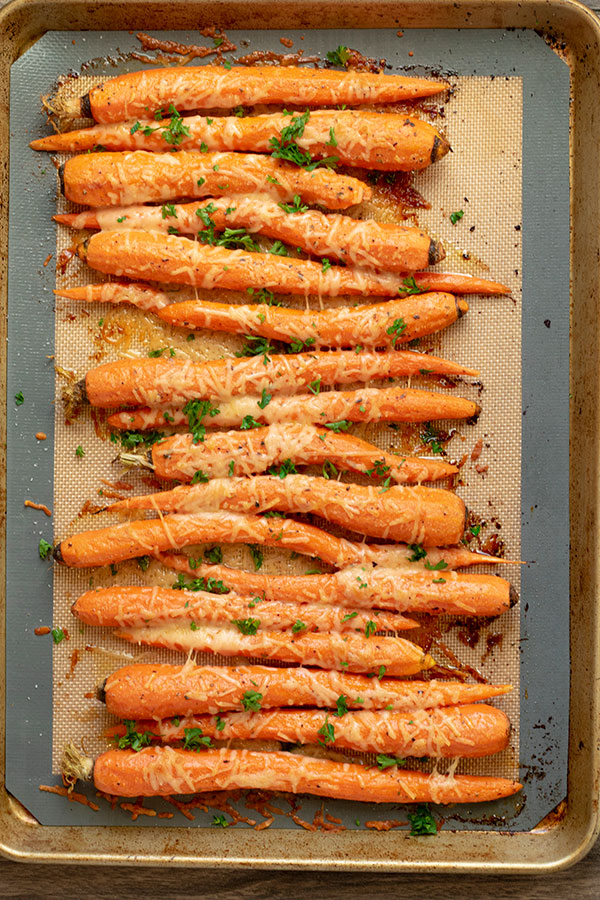 Garlic Parmesan
Two words that belong together, am I right?
Chef Shamy Garlic Butter provides a great hint of garlic on top of the carrots. As they roast, the butter almost caramelizes. It's delicious! Our Garlic Butter already contains Parmesan cheese, so it makes sense to add some more!
Parmesan cheese has a great sharpness, and it cuts through the richness of carrots beautifully.
Add a little fresh parsley on top, and you're in business!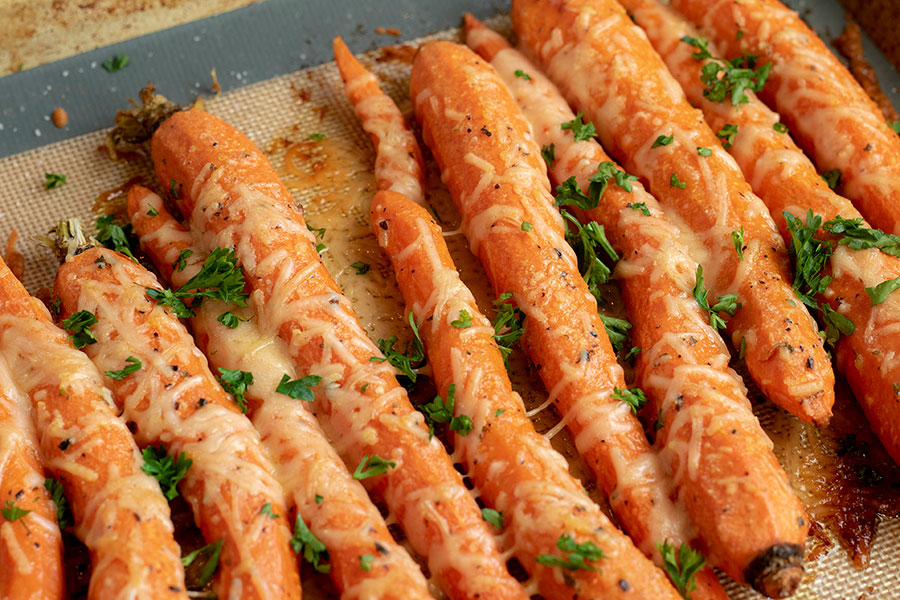 Roasting Carrots
When cooking carrots, it's really up to you to determine how soft you want them to be. I prefer my cooked carrots to have a little bite. Others want them completely soft.
It's totally up to you. If you like your carrots soft, keep them in the oven a little longer.
As always, feel free to add salt and pepper according to your taste.
Enjoy!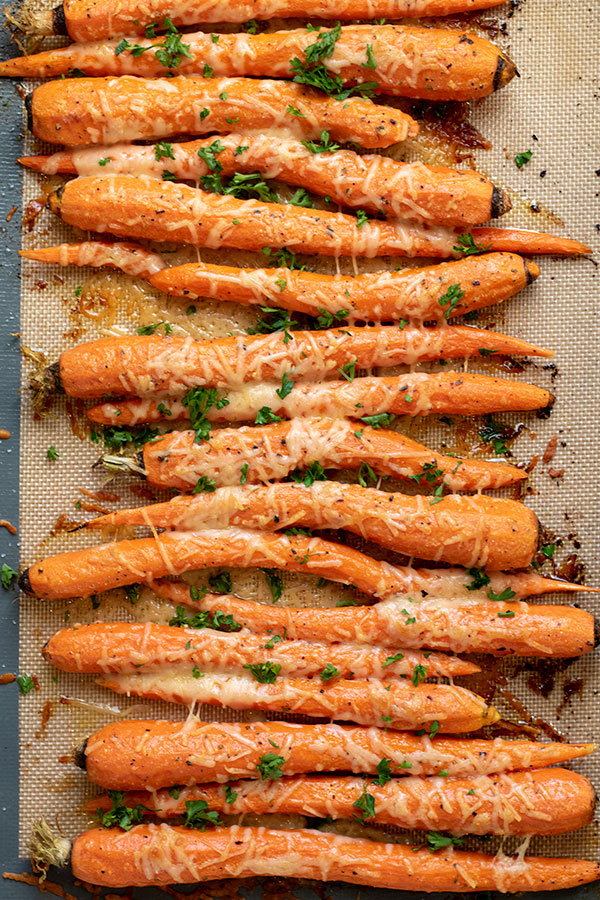 Garlic Parmesan Roasted Carrots
Course: Sides
Ingredients
10-12 carrots, peeled

4 T Chef Shamy Garlic Butter, melted

4 T shredded Parmesan Cheese

Salt and pepper, to taste

1 tsp fresh chopped parsley
Directions
Preheat oven to 400° F
Place carrots on a greased or lined baking sheet. Brush generously with Garlic Butter.
Bake at 400° F for 15 minutes.
Remove from the oven and sprinkle Parmesan cheese evenly over the carrots. Roast an additional 10-15 minutes, depending on your desired doneness.
Add salt and pepper to taste, if needed.
Garnish with fresh chopped parsley, and serve.