Pizza Crust
Pizza Crust is a delicious thing! But for those who don't want the carbs, or those who follow the keto diet, a cauliflower pizza crust is an essential recipe to have.
But sometimes a cauliflower crust can taste really boring. So we've improved the recipe by adding dried herbs, Parmesan cheese, and of course, by using our Fresh Churned Garlic Butter.
A pizza is only as good as it's crust, so it's lucky this recipe is so delicious. And it's pretty easy to make. But if you've never made a cauliflower crust before, then it might cause some confusion at first. Let's talk about it.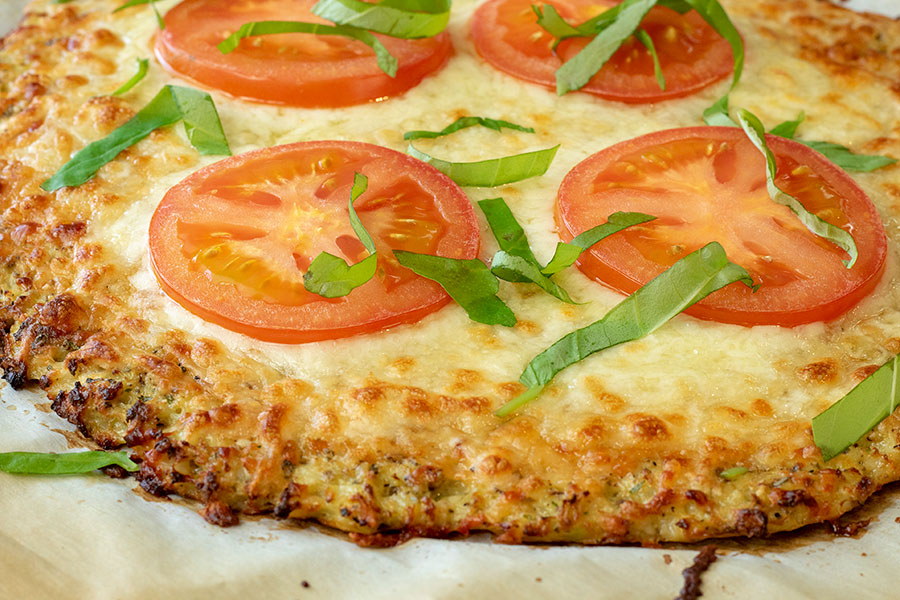 The Process
The firs thing is the cauliflower itself. You can buy cauliflower rice in the store– something we highly recommend. It drastically reduces your workload. You definitely want to cook it first though. Roasting in the oven allows it to become soft– and it also releases some the moisture.
That will be the main problem here: the moisture from the cauliflower. So once it's cooked, take some cheese cloth or a towel and wring it out. Use all the muscles you have here. The drier you can get the vegetable, the better.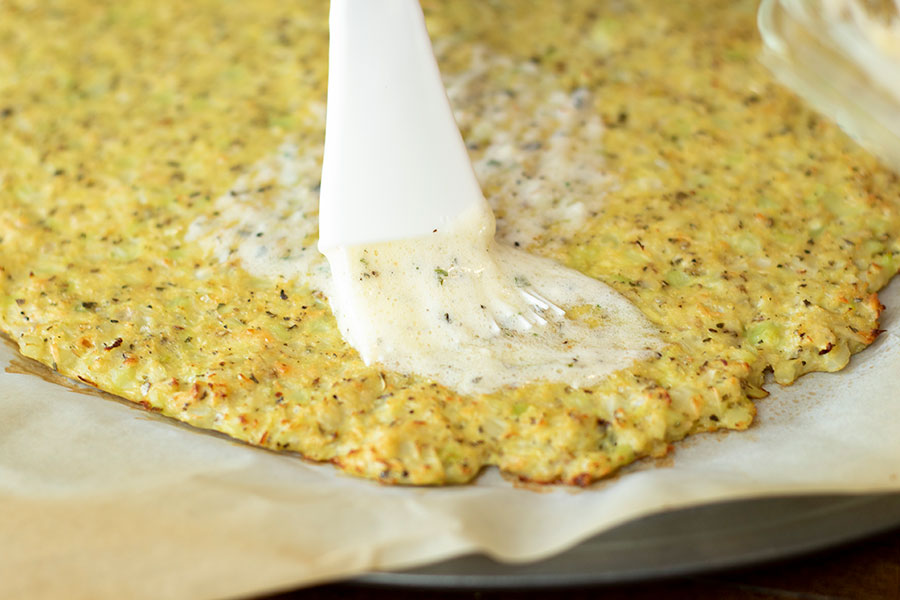 Once you're sure that you've squeezed out every ounce of moisture possible, add your eggs, dried herbs, and salt and pepper.
Place the dough on a baking sheet and use your hands to press it down into a circle. It needs to be thick enough to hold together, but thin enough to resemble real pizza.
Brush some Garlic Butter on and sprinkle some Parmesan cheese. Then bake it!
The butter, cheese, and baking all help the crust to become crisp– which is important to mimic the texture of a pizza dough.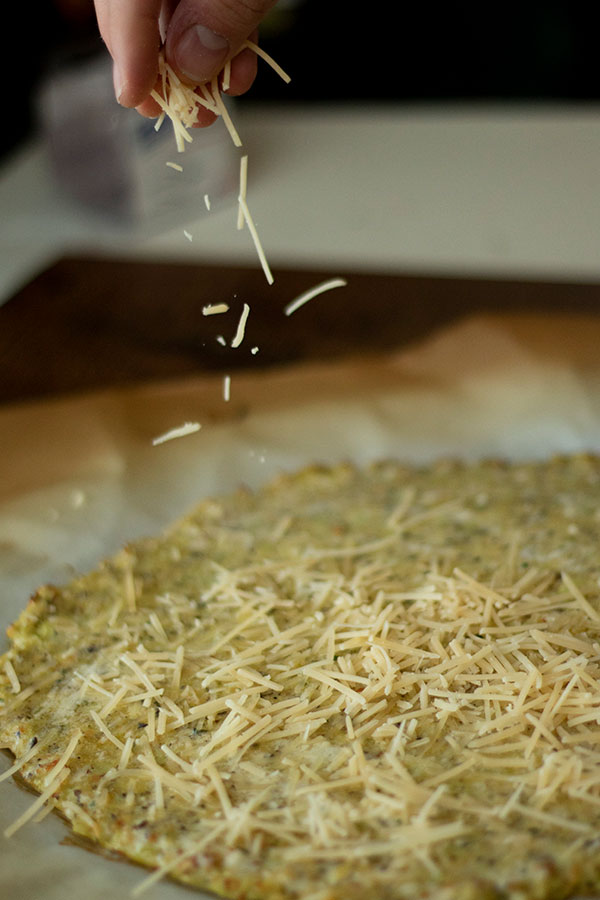 Toppings
We went with a simple pizza here: tomatoes and basil. But the beauty of pizza is you can customize your toppings to your liking. Feel free to make it a meat lovers, or a vegetable delight!
And always, lots of cheese.
Enjoy!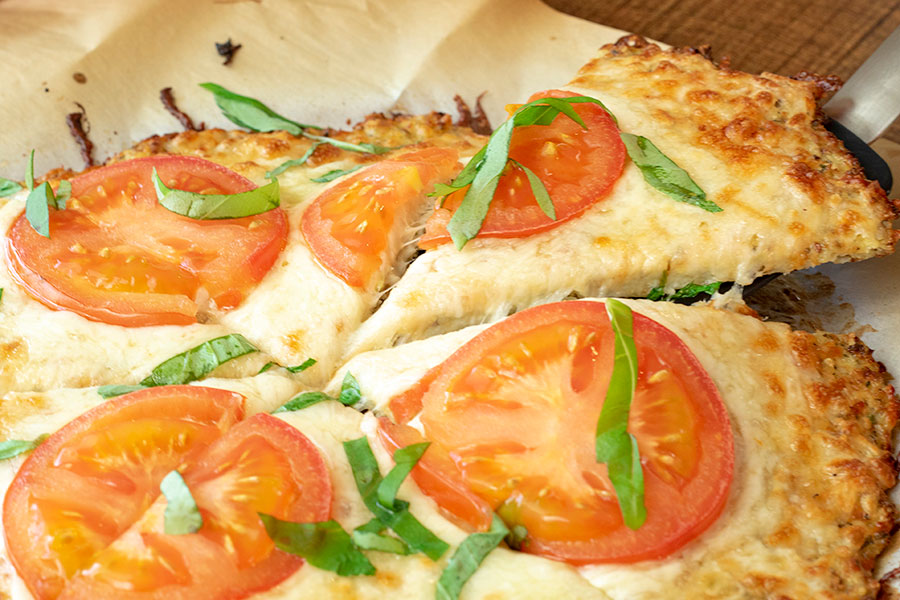 Garlic Butter Cauliflower Pizza Crust
Course: Dinner
Ingredients
6 cups cauliflower rice

3 eggs

1 tsp dried basil

1 tsp dried oregano

½ tsp salt

¼ tsp black pepper

½ cup Parmesan

4 T Fresh Churned Garlic Butter, melted

Pizza toppings, as desired
Directions
Preheat oven to 375° F.
Spread cauliflower rice onto a baking sheet and bake for 15 minutes. Allow to cool slightly, then use a towel or cheese cloth to squeeze out as much of the liquid as possible from the cauliflower.
In a large mixing bowl, combine cauliflower rice with eggs, basil, oregano, salt, and pepper and mix until combine.
Increase oven temperature to 450° F.
Transfer cauliflower dough to a greased or lined baking sheet and press down with your hands until a thin pizza crust is formed.
Sprinkle the top with Parmesan cheese, then bake 10 minutes.
Remove from oven, and brush melted Garlic Butter on generously. Bake another 10 minutes.
Add toppings as desired, then bake until cheese is melted.
Serve.