Garlic Bread Stuffing
We've made a couple of different stuffing recipes over the years (see here), but our new Garlic Bread Stuffing might be might my favorite. It's definitely the most creative idea, and it's right in our wheelhouse!
You know that we love garlic bread here at Chef Shamy. So why not use garlic bread as the base of a stuffing recipe? It turned out absolutely delicious! And it's incredibly flavorful and moist.
Here's how we did it!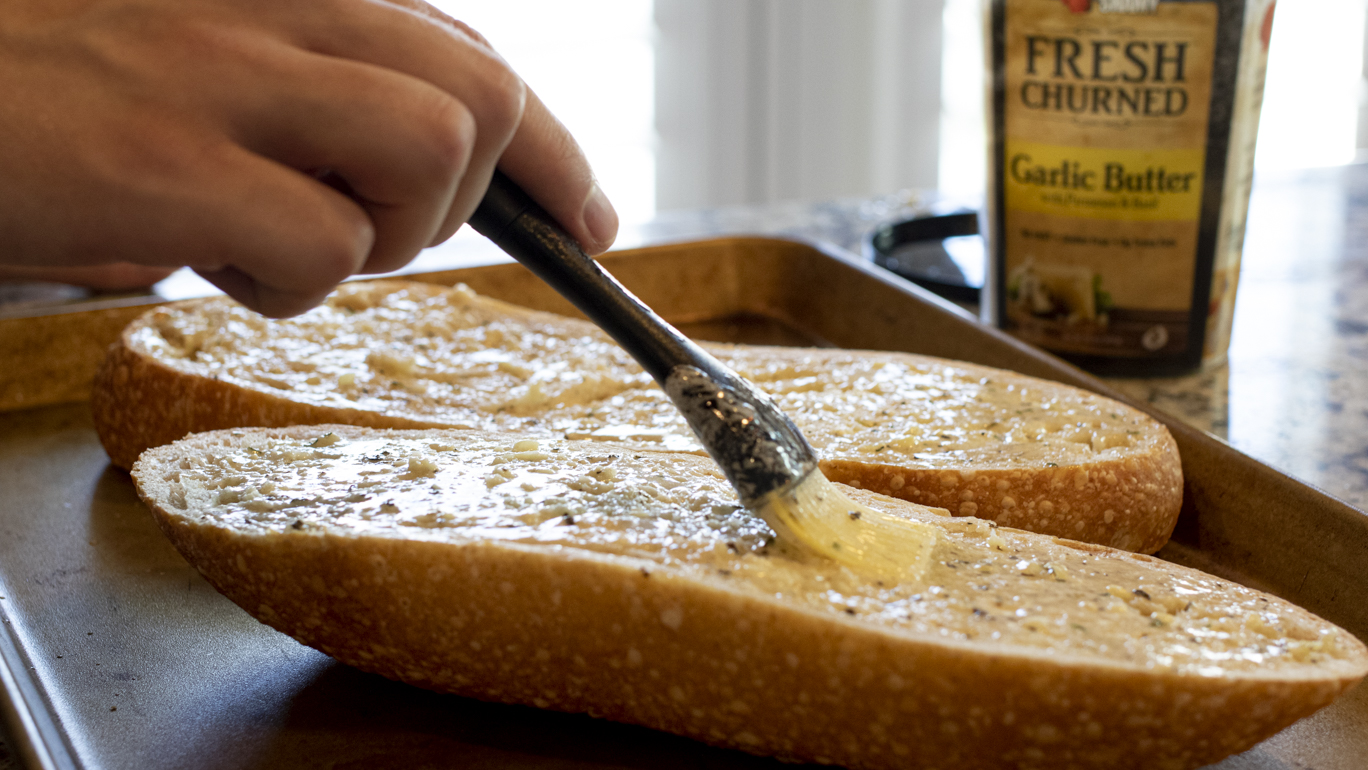 The Recipe
Start with a loaf of good french bread. Cut the loaf in half lengthwise, and brush it with our Fresh Churned Garlic Butter. Then bake it. Now you have Garlic Bread! Allow it to cool, then cut it up into bite size pieces.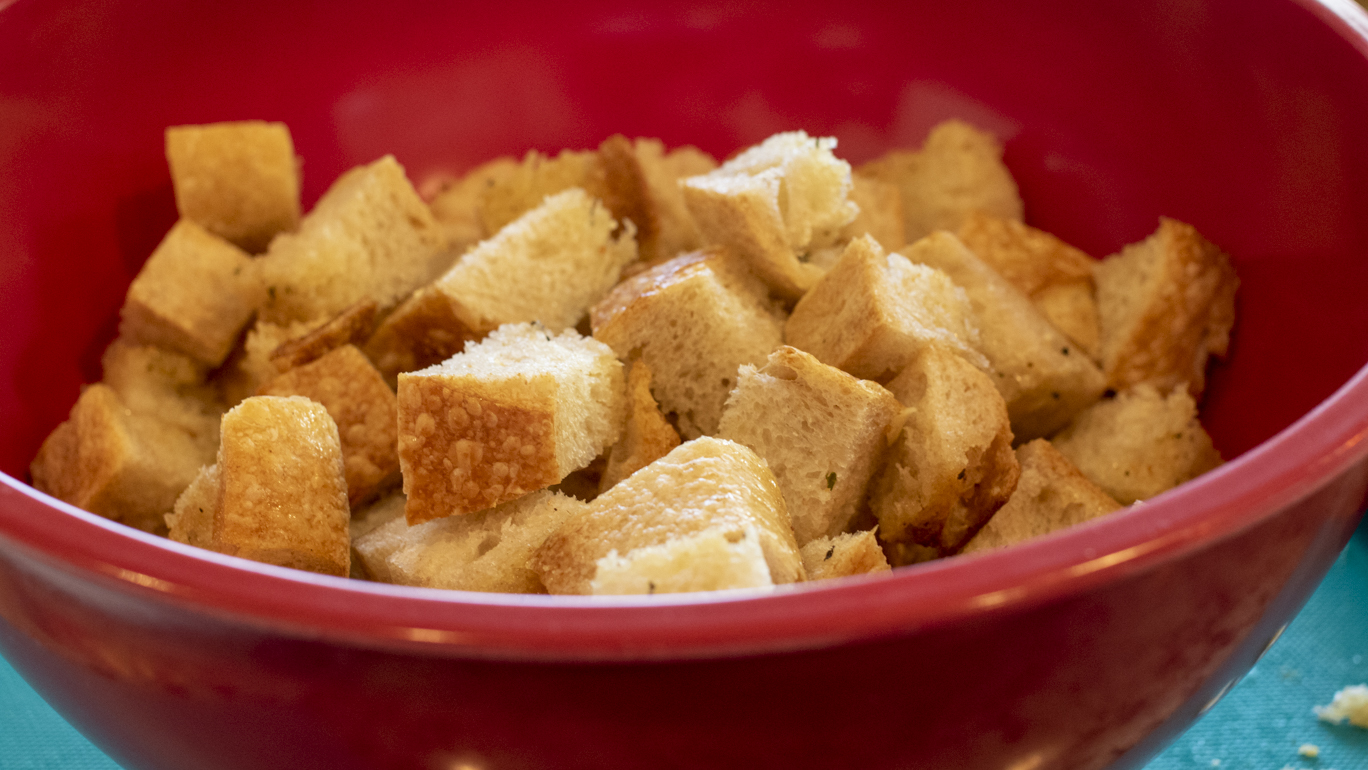 Meanwhile, saute some onion and celery in some more Garlic Butter. Add some sage, thyme, and chicken broth. Then add this to the pieces of Garlic Bread. Mix it up and put it in a baking dish. After about half an hour in the oven, your stuffing is ready!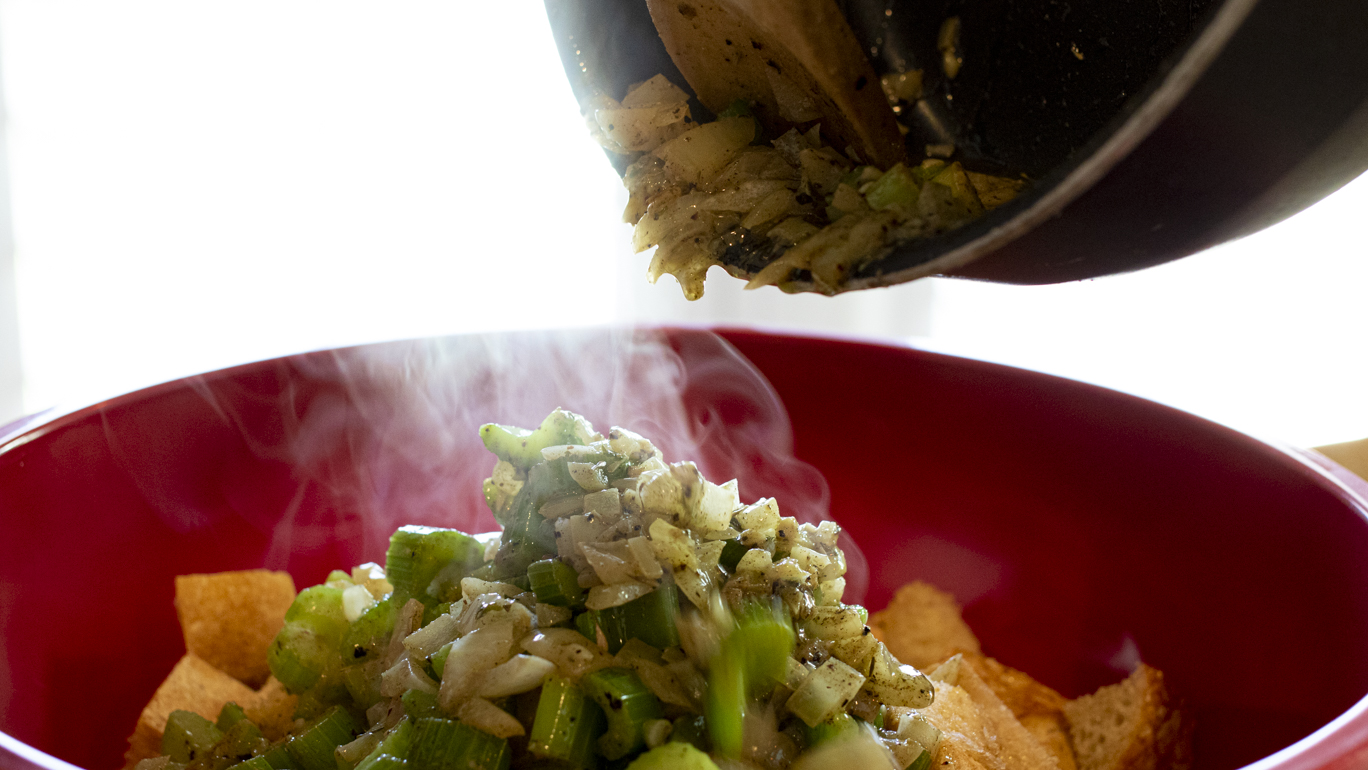 Stuffing vs Dressing
Okay, so technically this recipe is dressing, not stuffing. Stuffing implies that you cook it inside the turkey. But that doesn't mean you couldn't do everything as the recipe says and then cook it in the bird instead of a baking dish!
Enjoy!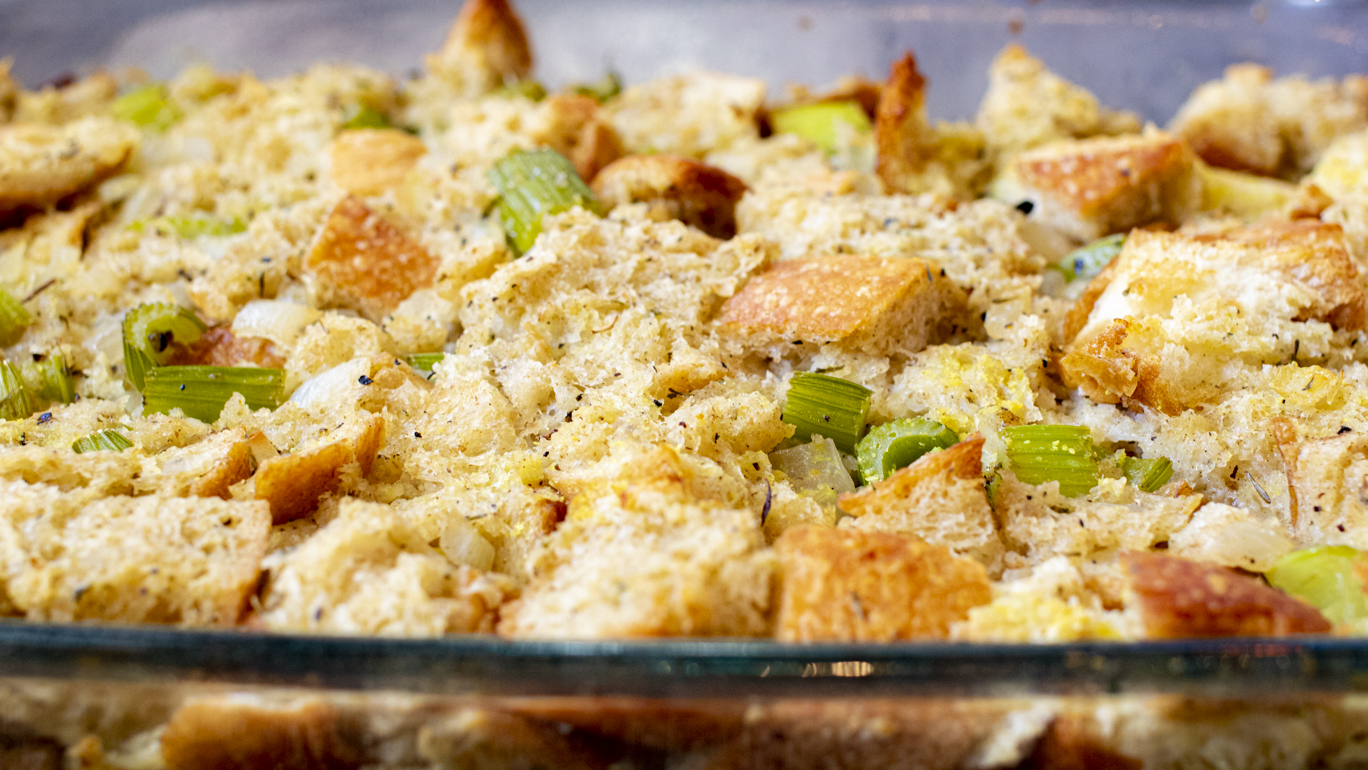 Garlic Bread Stuffing
Course: Sides
Ingredients
For the Garlic Bread:

1 loaf french bread

For the Stuffing:

1½ cup diced celery

1 onion, diced

1 T dried sage

½ T dried thyme

3 cups chicken broth
Directions
Preheat oven to 400° F.
To make the garlic bread, cut the loaf in half lengthwise. Spread Garlic Butter over the bread generously. Bake at 400° for 5-10 minutes, until butter is melted and bread is toasted.
Remove from oven, and cool 5 minutes.
Turn oven down to 350° F.
Cut the Garlic Bread into chunks and place in a bowl.
Meanwhile, add the additional Garlic Butter to a skillet. Saute celery and onions in the butter over medium heat. Add sage and thyme and cook 5 minutes. Add chicken broth, then pour into the bowl with the Garlic Bread. Mix until combined, then transfer to a greased baking dish (9×13).
Bake at 350° F for 30 minutes.