Biscuits
When it comes to hearty breakfasts, Biscuits and Gravy take top prize. And a hearty breakfast is important!
Biscuits and Gravy, when well made, is one the best meals around. But in order for it to be well made, you've got to have two delicious elements. First, the biscuits.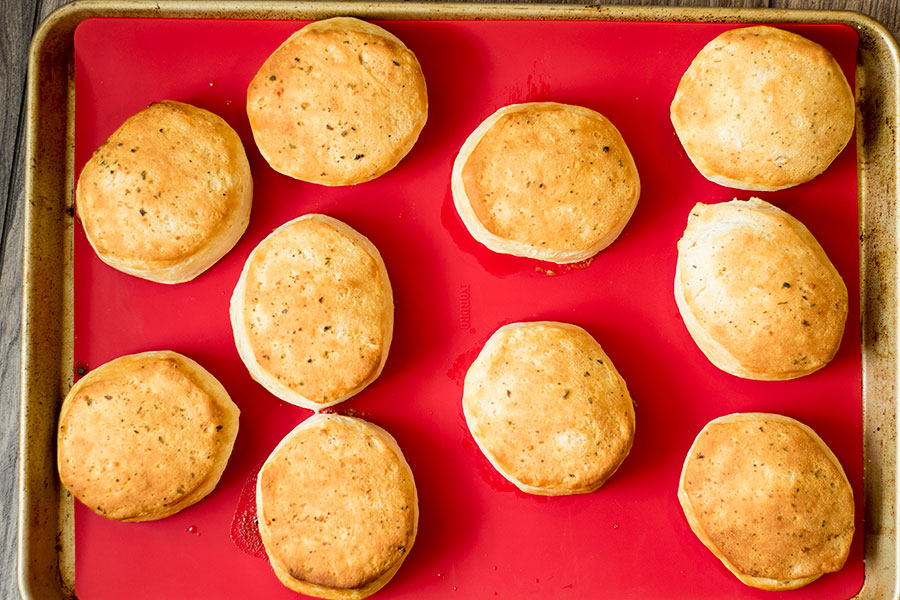 If you're feeling lazy, or busy, or just don't have the time to make biscuits from scratch, that's okay! We took the easy way too! There are plenty of biscuit options that come pre-made. And while, yes, they're not as good as home baked, we have a secret weapon to make them some of the best biscuits you've had: Chef Shamy Garlic Butter!
Just brush a little on top of your biscuits, and they'll taste great! Even if you're making them from scratch, use that Garlic Butter! It's got a great garlic flavor that compliments the gravy really well!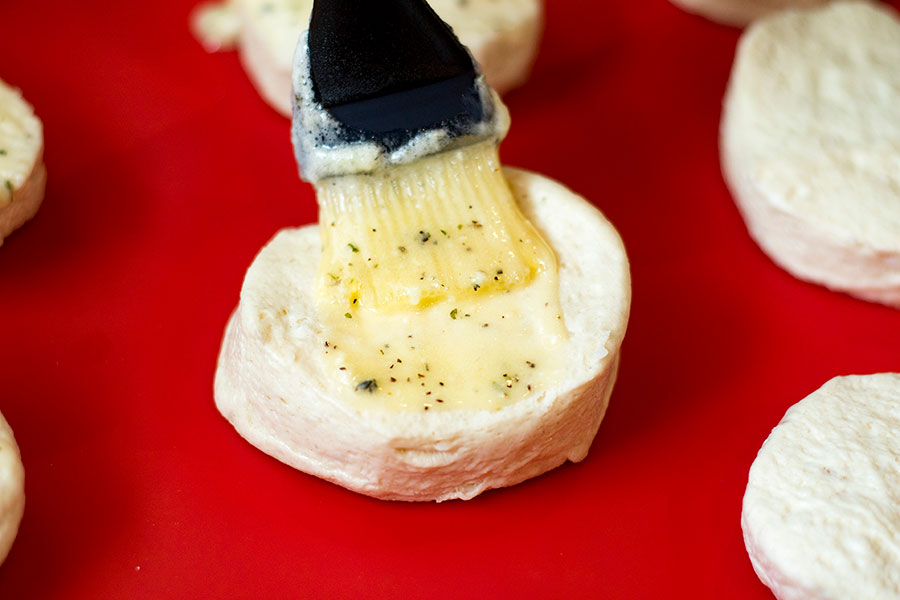 Gravy
So let's talk gravy. Everyone has their own opinions, but making gravy is an art. The right proportions are important, as is the right seasoning. This sausage gravy is pretty simple, and I think that's the way it should be.
Cook up some pork sausage. Brown it in your skillet, and keep all that great pork fat. Add some flour to soak up the grease– it will help thicken the gravy as well. Slowly add your milk– allow it to thicken as you go. And if your gravy gets a little too thick, add a little more milk. It won't hurt anyone.
Don't forget to season your gravy with salt and pepper– totally to your taste. I personally like a lot of pepper in mine.
Garnish with a little bit of chives and you're ready to go! How easy was that?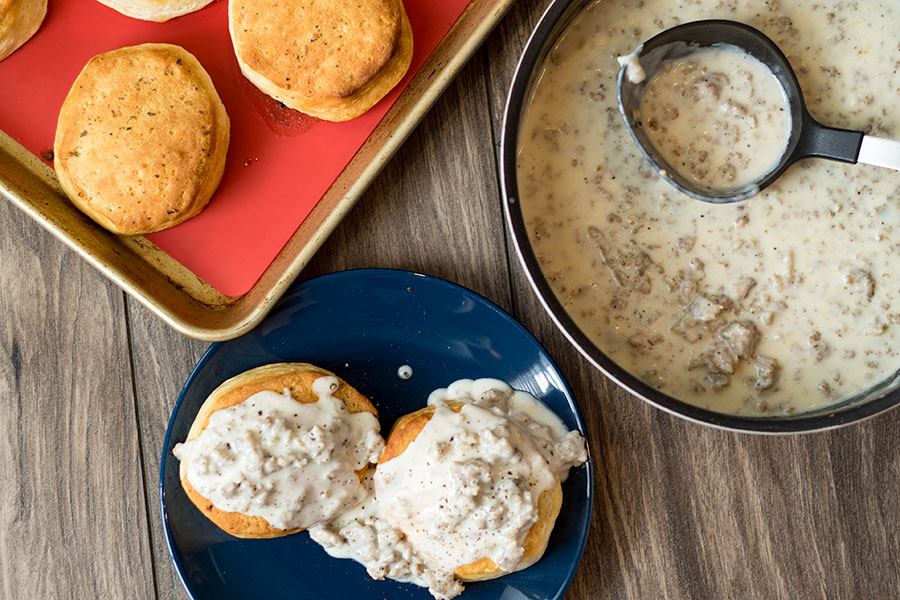 Biscuits and Gravy
The great thing about this meal is you can make the biscuits the day before, and then whip up the gravy in the morning. The gravy only takes about 10 minutes or so to make.
This breakfast is good for an indulgent weekend, or a busy day of sports. Or really any breakfast, because let's face it, it's delicious.
Enjoy!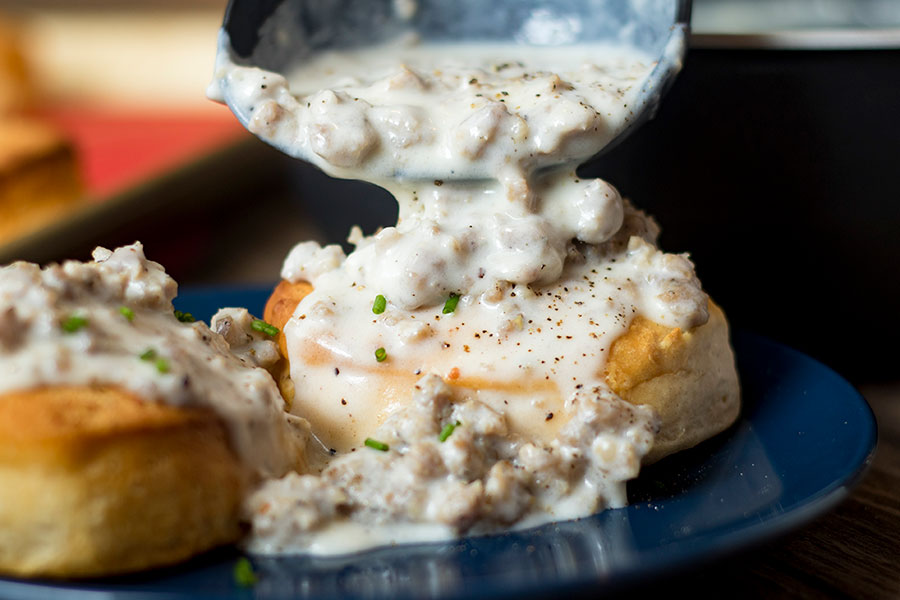 Garlic Biscuits and Gravy
Course: Breakfast
Ingredients
1 tube refrigerated biscuits

1 lb pork sausage

3 T flour

4 cups milk

Salt and pepper, to taste

Fresh chives, chopped, to garnish
Directions
Preheat oven to 375°.
Lay biscuits on a baking sheet. Brush the tops generously with melted Garlic Butter. Bake according to package directions.
Meanwhile, brown sausage over medium heat in a skillet. When sausage is completely browned, add flour. Stir to combine and cook 1-2 minutes.
Slowly whisk in milk. Continue to stir until gravy has thickened to your desired consistency. Season with salt and pepper to taste.
Spoon gravy onto fresh biscuits. Garnish with fresh chopped chives, if desired.