Pear Cake
Making a pear cake has been on my recipe list for a long time. We've made apple cake before, and it was amazing! So I wanted to do something with pear and walnuts, since they pair well together. And I'm so glad we did, because this cake is capital D Delicious!
Pears are an interesting ingredient to add to a cake. They make a cake moist, which is important. But they don't add much sweetness and not a ton of flavor, since pears are a fairly mild fruit. I really wanted to figure out a way to get that pear flavor in the cake, and the solution was simple. By leaving the fruit in larger chunks, you can get bursts of pear through the cake.
Let's talk through the recipe.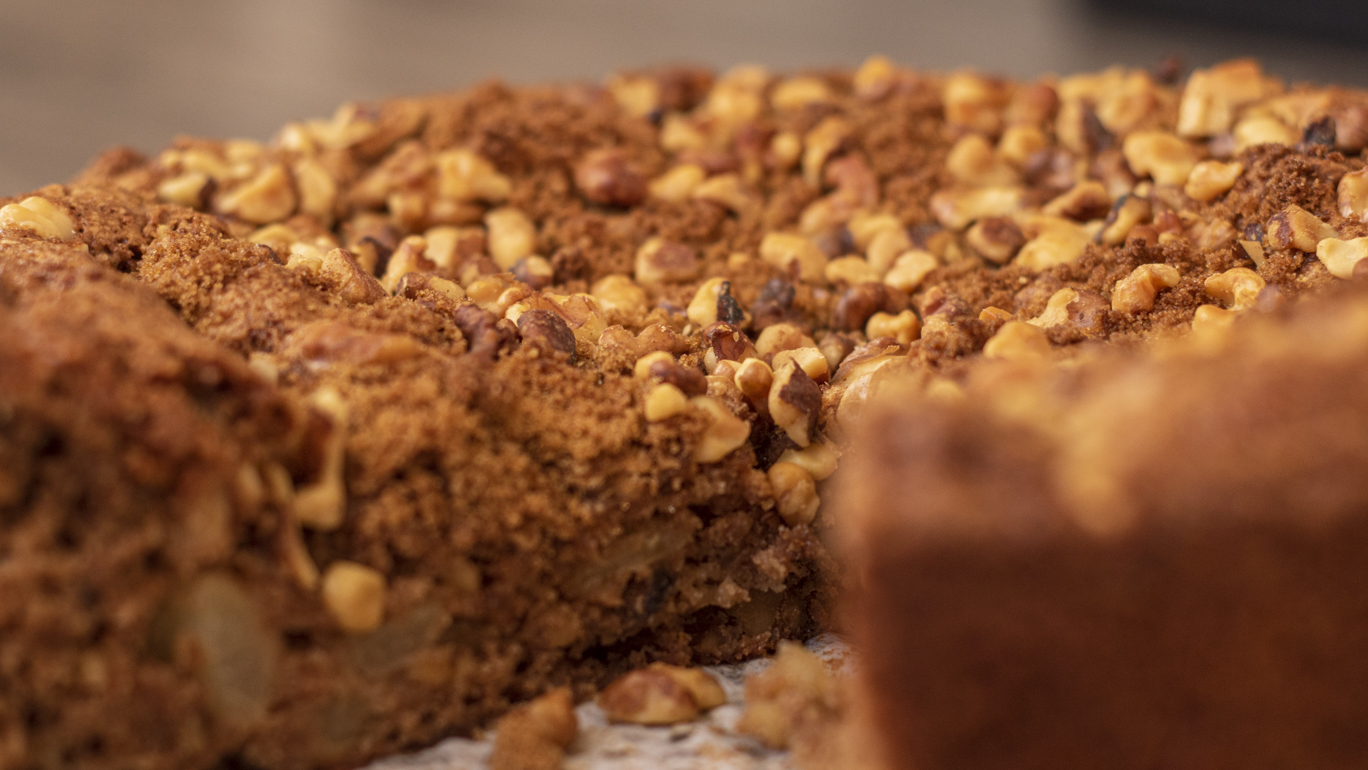 All in One
This recipe is what we call an "All in One Cake." This just means that our mixing method is simplified. Many recipes ask you to cream the butter, sugar, and eggs before adding the dry ingredients. But in this recipe, you can put all of your ingredients in the mixer, and mix only once. That means, though, that you'll be mixing for 1-2 minutes. We've got to get all those delicious ingredients combined properly.
Speaking of delicious ingredients, this cake features our Fresh Churned Cinnamon Brown Sugar Honey Butter. Anyone who's made a recipe with it knows how amazing it is, and the fantastic flavor it adds to any recipe!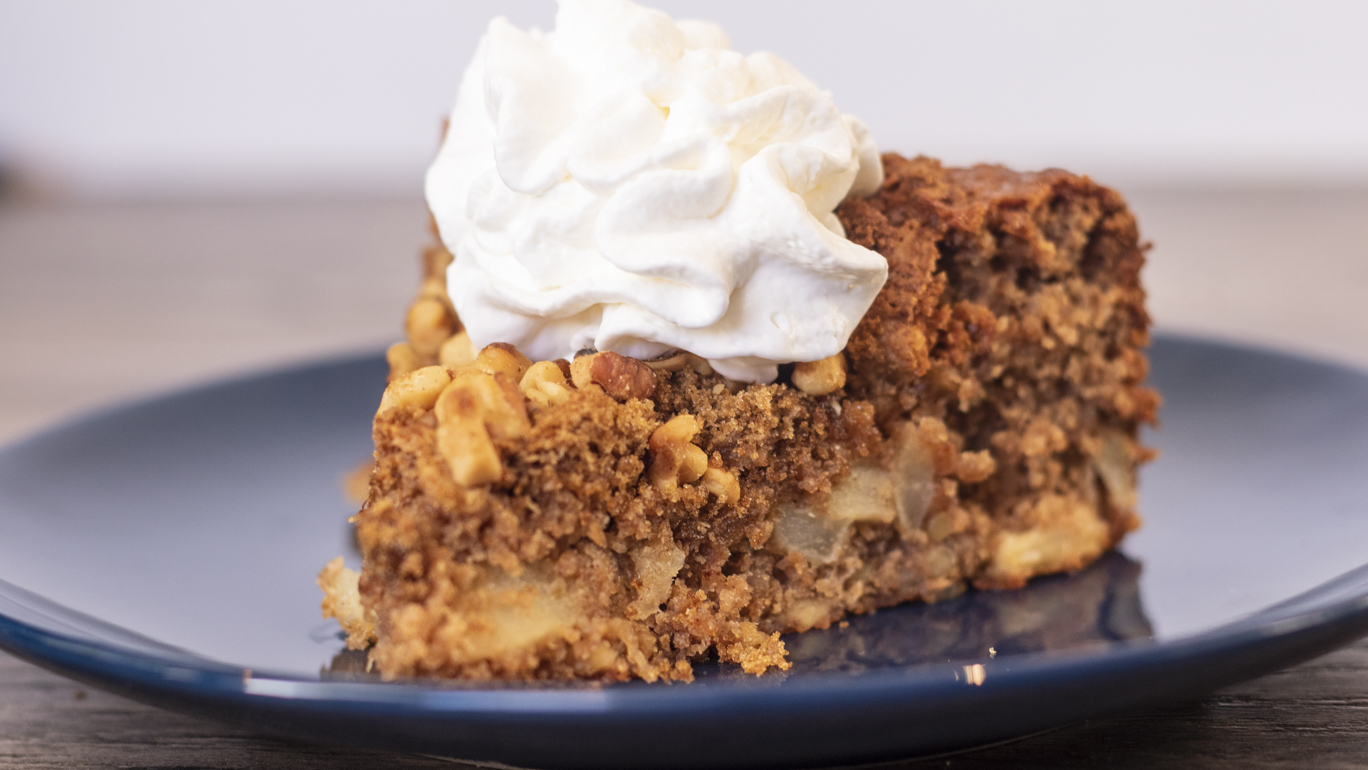 Nuts
Nuts. Some people love them, some people hate them, and some people can't eat them. So whatever your nut preference is, you can customize this recipe accordingly.
You could also substitute pecans here if you're not a fan of walnuts. If you like nuts though, like I do, you'll love the texture and flavor they give this cake!
Enjoy!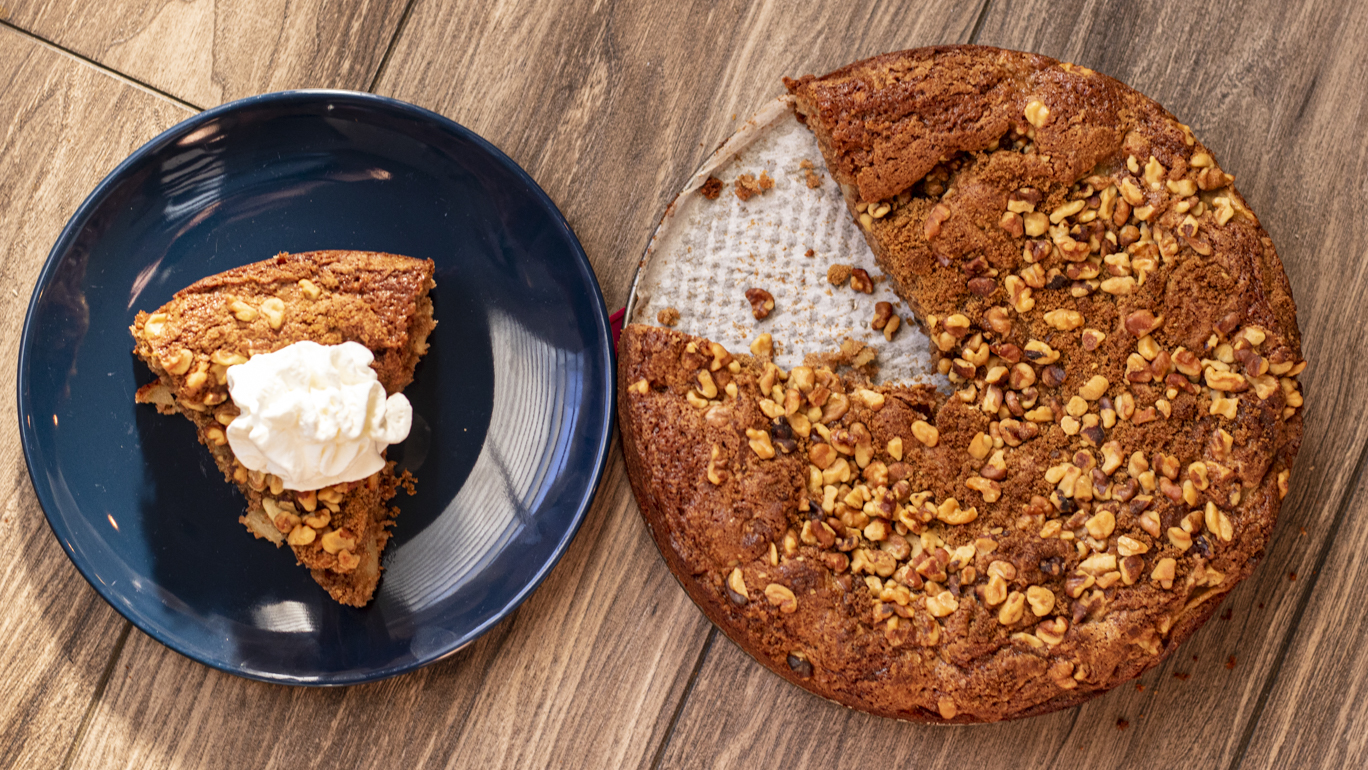 Cinnamon Walnut Pear Cake
Course: Dessert, Sweets
Ingredients
1½ cup dark brown sugar

3 eggs

6 oz chopped walnuts

1 ½ cup self raising flour

2 tsp baking powder

1 tsp cinnamon

3 cups fresh pears, peeled, cored, and cut into chunks

For the topping:

½ cup brown sugar

2 oz chopped walnuts
Directions
Preheat oven to 350°.
In a large bowl, mix together Honey Butter, brown sugar, eggs, walnuts, flour, baking powder, and cinnamon. Mix for 1-2 minutes, until fully combined.
Use a wooden spoon to fold in chunks of pear, until well dispersed in the batter.
Spoon batter into a deep round cake pan. Smooth, then sprinkle additional brown sugar and walnuts evenly over the top.
Bake at 350° F for 60 minutes, or until a toothpick inserted into the center comes out clean.
Allow to cool completely before serving.