It's Blueberry Season!
One of my favorite fruits is blueberries. So when June rolls around and they come into season, I rejoice! Cinnamon Blueberry Cobbler is the perfect way to use these versatile berries, and it's really easy to make!
Cobbler is a bit of an art. The fruit has to be cooked perfectly, while not being overly sweet. The cobbler needs to be light, fluffy, and beautifully flavored. The dough and fruit should be in good proportion to each other. Not too much of one or the other.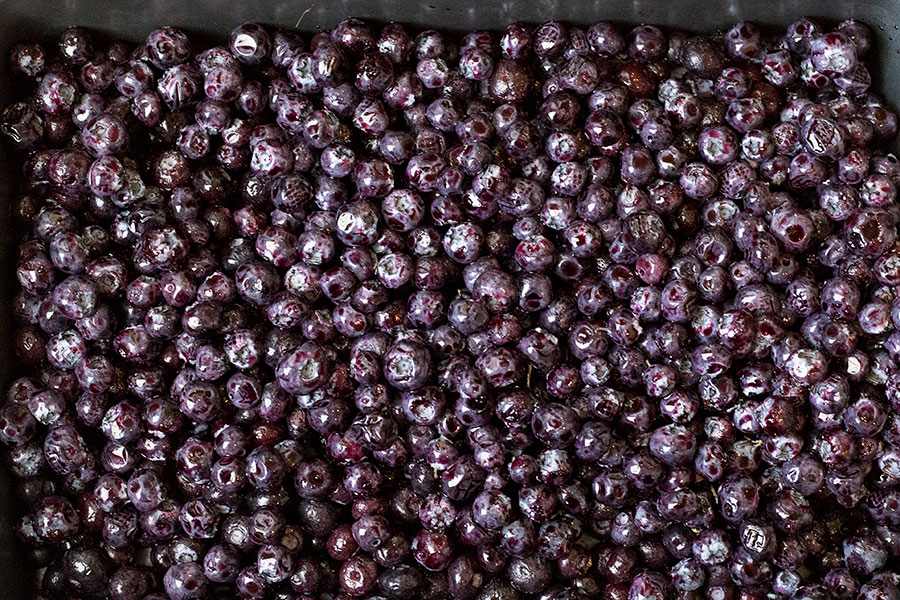 Cinnamon Cobbler
Chef Shamy Cinnamon Brown Sugar Honey Butter gives extra flavor to the cobbler dough. It's light and fluffy, slightly sweet, and a little cinnamon-y.
Cinnamon and blueberry go really well together. The sweetness of the honey butter is perfect for the berries– since blueberries can sometimes be more tart than sweet.
By the way, in case this recipe comes to you during the off-season, you can substitute frozen blueberries if needed. Just make sure they're completely thawed, or you'll end up with a lot of extra moisture.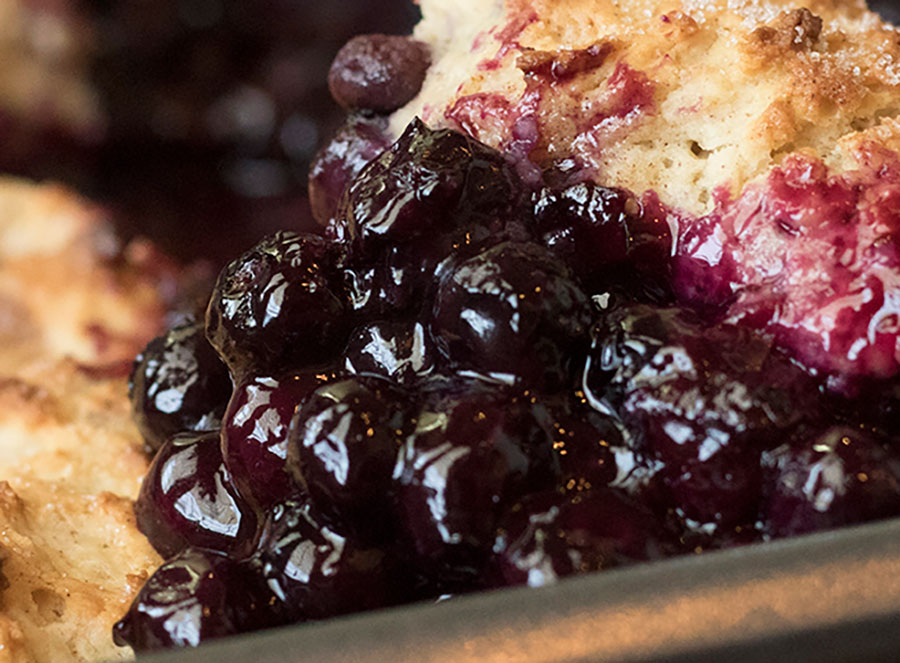 Ice Cream?
The answer is always YES!
Always ice cream. How do you prefer your blueberry cobbler? Right out of the oven? Ice cream melted right on top?
Or would you rather have your cobbler out of the fridge with a sprinkle of cinnamon?
Enjoy!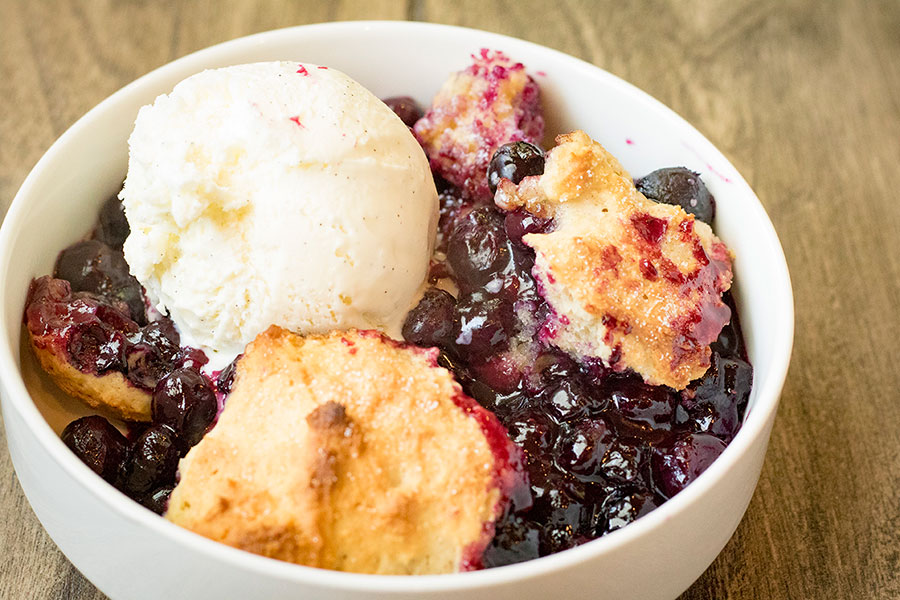 Cinnamon Blueberry Cobbler
Course: Dessert
Ingredients
Blueberries:

8 cups fresh blueberries

⅔ cup sugar

1 T lemon juice

¼ cup flour

Dough:

1¼ cups flour

1½ T sugar

½ T baking powder

½ tsp salt

½ (6.2oz) tub Chef Shamy Cinnamon Brown Sugar Honey Butter

⅓ cup milk

1 egg

Vanilla ice cream, for serving
Directions
In a medium bowl, combine blueberries, sugar, lemon juice, and flour. Toss gently to mix. Allow to sit for a few minutes.
To make the dough, combine flour, sugar, baking powder, and salt. Add Cinnamon Honey Butter in chunks, and mix into the dry ingredients until it resembles coarse breadcrumbs.
Whisk the milk and egg together, then pour into the flour/butter mixture. Mix until just combined.
Pour the blueberries into a 9×13 pan. Dollop 3 T of Cinnamon Honey Butter on top of the berries.
Tear off pieces of the dough and dot them all over the berries.
Cover with foil.
Bake 425° for 20 minutes, then remove the foil and bake for an additional 10 minutes.
Serve with ice cream.