Ice Cream Sundae
I love ice cream so much! There are so many different flavor, and different toppings. But my new favorite is a Caramel Apple Sundae! It tastes absolutely amazing, and it's really easy to prepare.
An ice cream sundae can be simple or complicated. And while you want to add toppings that will improve the overall flavor of the sundae, those toppings can't overpower the ice cream itself. Otherwise, you might as well have a bowl of toppings.
Which actually sounds good. But I'm getting distracted.
This recipe calls for vanilla bean ice cream– and when it comes to ice cream, I say, the more the merrier.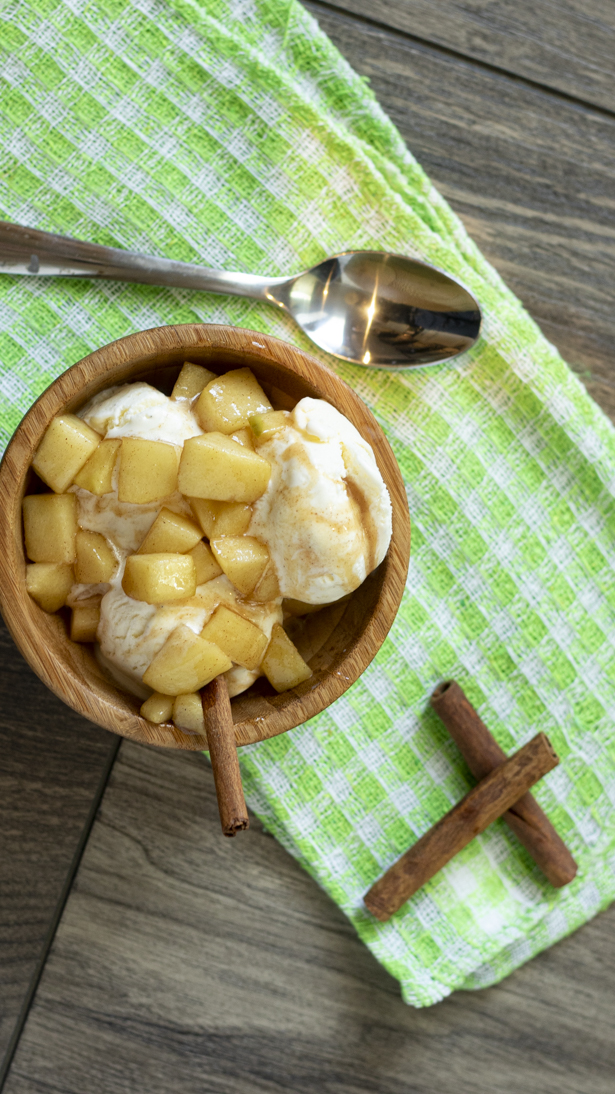 Caramel Apple
One of the reasons I love this recipe is because I love apples. They're sweet, tart, and almost always available in grocery stores.
Let's talk through the process:
Peel your apples, then chop them up into ice-cream-topping-size pieces. We used granny smith apples.
Put the apples in a pan with some of our Fresh Churned Cinnamon Brown Sugar Honey Butter.
Allow the butter to melt, and let the apples soften for a couple of minutes. Don't overcook the apples in the name of caramelization, though! You want the apples to have a little bit of bite still; otherwise they'll be mushy,
The Honey Butter adds SUCH a luxurious flavor! As it cooks, the juices of the apples combine with the butter to create a delicious caramel sauce.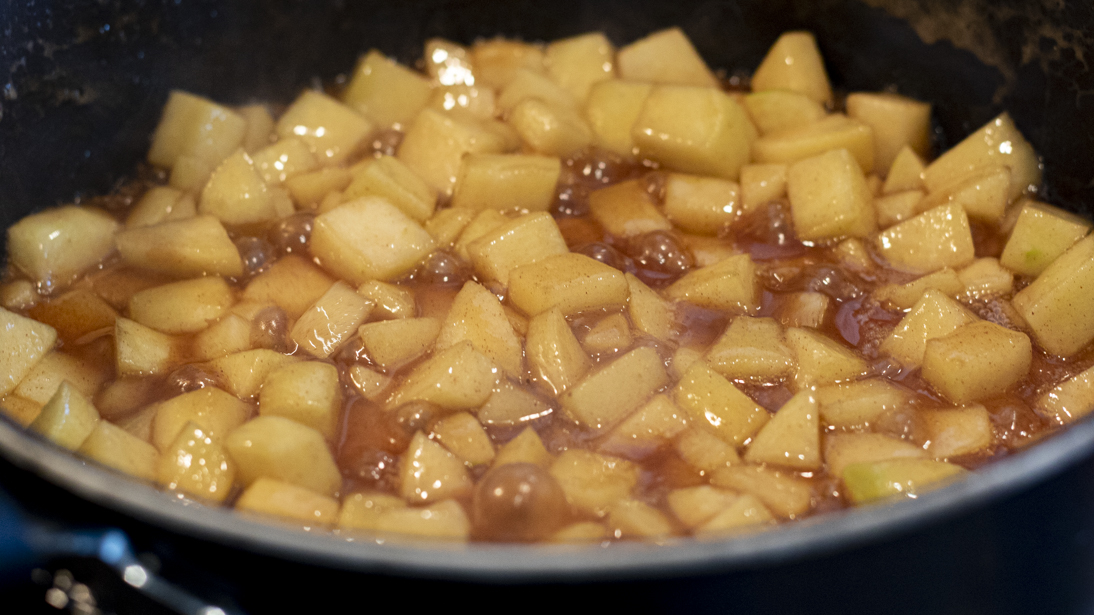 Vanilla Bean
Like I mentioned earlier, this recipe suggests you serve the caramel apples over vanilla ice cream. I recommend a quality vanilla bean ice cream– it will have the best flavor. And you want a rich and creamy ice cream to contrast the slight crunch of the apple pieces.
But you can experiment– what about coffee ice cream? Or butter pecan? What other flavors do you think would be good?
Enjoy!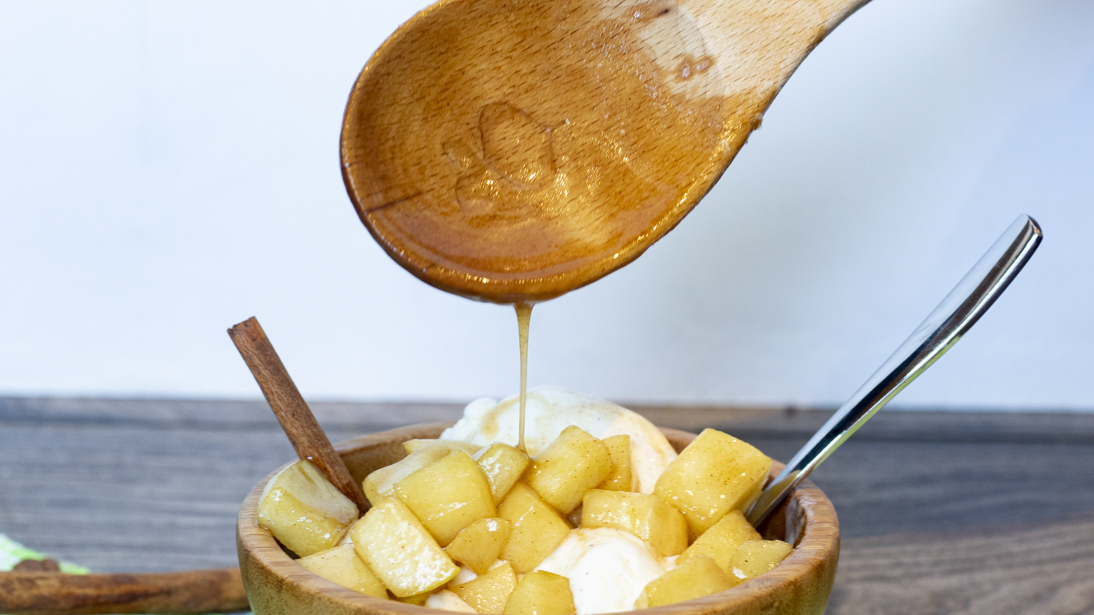 Caramel Apple Sundae
Course: Dessert
Ingredients
4 Granny Smith apples, peeled and diced

2 pints vanilla ice cream, for serving
Directions
In a large pan or skillet, melt Honey Butter over medium heat. Add apples, and stir to coat fully with butter.
Cook for about 5 minutes, stirring occasionally, until apples are cooked, but not mushy, and the butter is caramelized a little bit,
Serve warm, over freshly scooped vanilla ice cream.