Overnight Oats
Oatmeal is a classic, yet controversial breakfast. Oatmeal is so good for you, but many people don't like it. It can be a taste or texture thing. Apple Pie Overnight Oats solve both those problems.
For oats to be overnight, it just means that you let them sit in the fridge for a few hours (or overnight) before cooking them. This allows the oats to soak up the liquid, which makes them soft and chewy, instead of sticky and gluey. So that's the texture problem solved!
When it comes to taste, oats are pretty bland. So anything you add to them will help, and they'll soak up the flavor!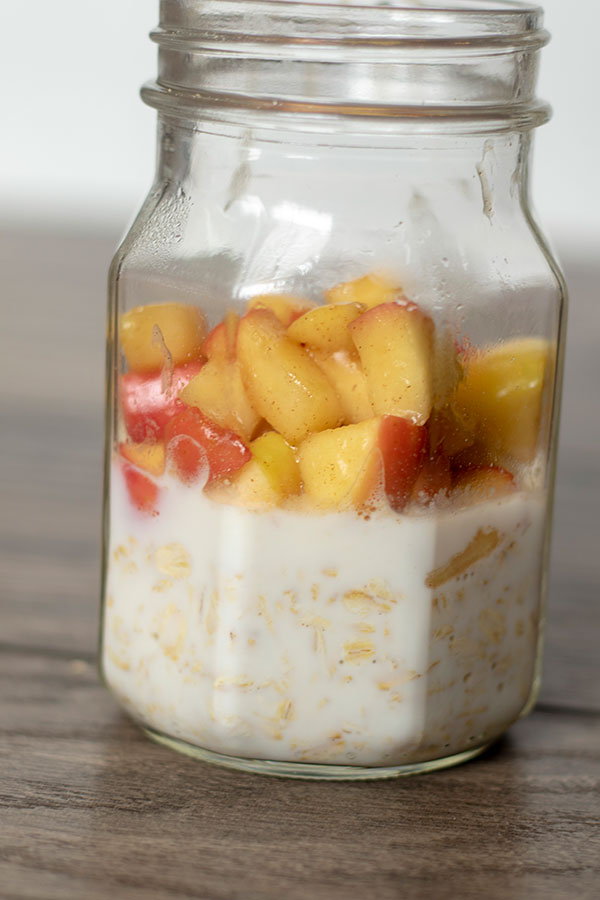 Cinnamon Apples
Adding cinnamon apples to your oatmeal is a delicious way to make them taste good without adding a bunch of sugar. The only way to do that is to use Chef Shamy Cinnamon Honey Butter! This stuff is amazing. It's got a sweet, cinnamon flavor that flavors the apples (and therefore, the oats) without dumping any extra sugar! The honey butter is sweet enough.
Add a little vanilla for extra punch and you're good to go! It tastes just like apple pie!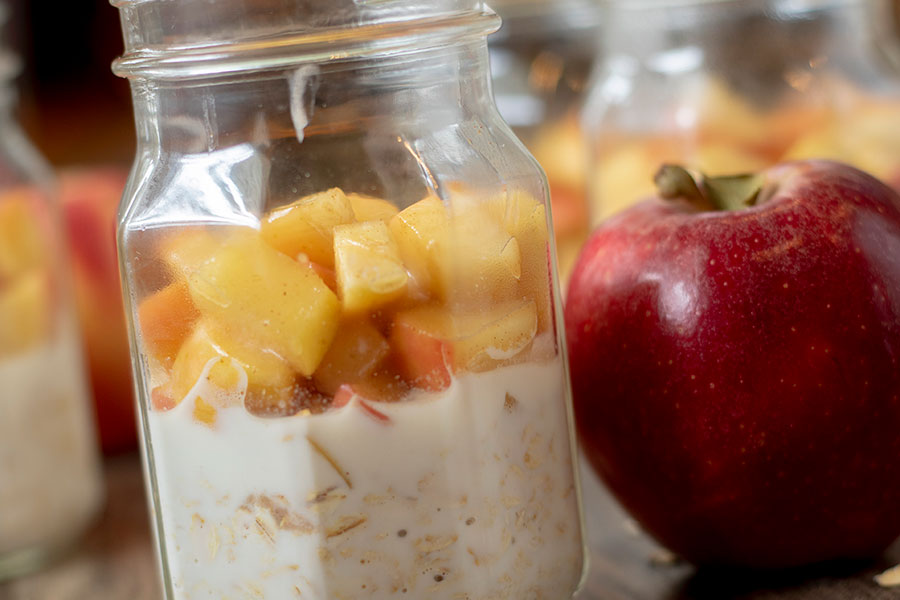 Oats and Milk
In my opinion, there's only one type of oats acceptable for oatmeal: old fashioned. They have a better texture and chew. But if you have quick oats ,or rolled oats, or steel cut, use what you have!
Same goes for the milk. If you're a regular milk drinker, go for it! If you prefer to substitute almond or soy milk, you can do that too!
The pattern continues with the type of apples. Use what you have!
And most of all, enjoy!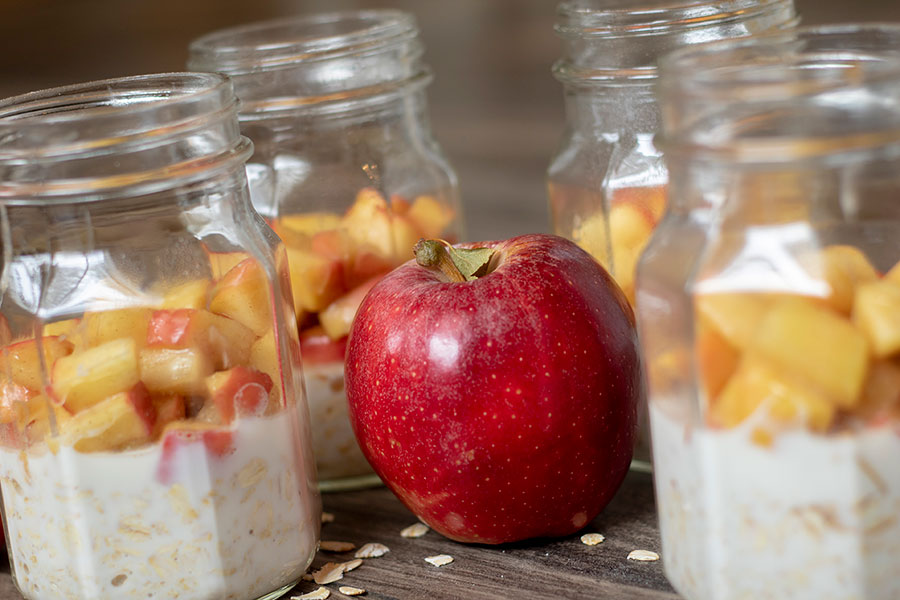 Apple Pie Overnight Oats
Course: breakfast
Ingredients
Cinnamon Apples:

2 cups diced apples

Overnight Oats:

2 cup old-fashioned oats

2 cup milk or almond milk

1 tsp vanilla
Directions
In a large skillet, melt Cinnamon Honey Butter over medium heat. Add diced apples and saute until soft, about 5 minutes. Set aside.
In four jars or bowls, add equal amounts of oats and milk in each (1/2 cup of each) and 1/4 tsp of vanilla in each. Top with cinnamon apples, evenly divided between the four servings.
Refrigerate overnight.
In the morning, microwave for 90 seconds.
Serve immediately