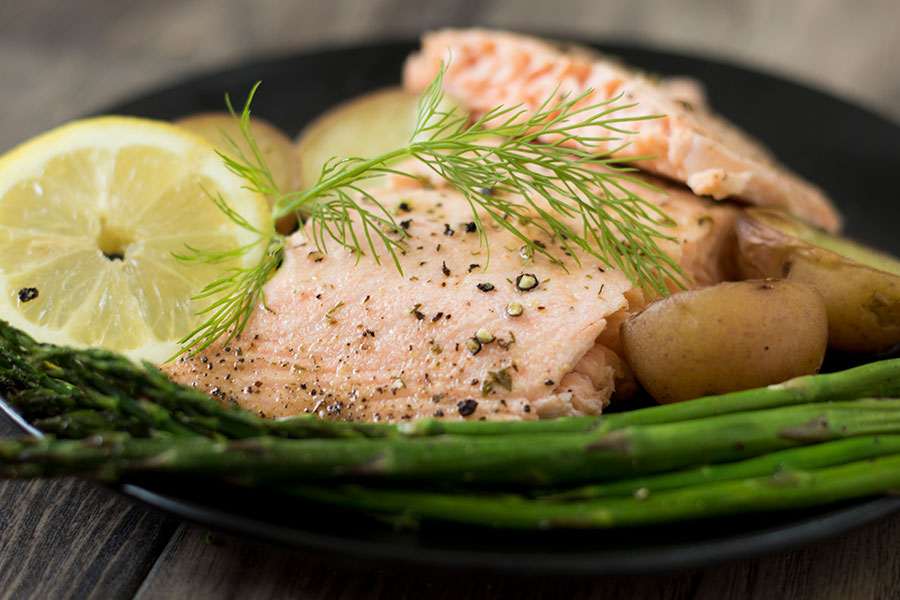 For a great asparagus recipe:  Quick Lemon Dill Asparagus This can be added to broil with the salmon.

Lemon Dill Baked Salmon
Prep time:
Cook time:
Total time:
Ingredients
Salmon Fillet
Fingerling Potatoes (optional)
Asparagus (optional)
Lemon (optional)
Instructions
Preheat oven to the Broil
Line a baking sheet with aluminum foil. Lay out the salmon and fully baste the salmon from edge to edge with softened Lemon Dill Butter.
When oven is fully preheated, put the tray in on the center rack. Broil for about 4 minutes or 6 minutes for Medium Well.
Remove, let cool, then cut into several serving sections and enjoy!
Notes
If you want to add potatoes, boil them first and then broil them with the salmon.