Zucchini Fries
Zucchini Fries are my new favorite thing! I love zucchini, and you can find really nice ones this time of year at your grocery store! We always grew zucchini in our family garden when I was a kid. Many of the recipes that use zucchini on this site originate from my childhood.
We had zucchini lots of ways: roasted, sautéed, with cheese, and many others. And my mom makes a delicious zucchini bread! It's a really versatile ingredient! Using zucchini instead of potatoes to make "fries" is a great idea. It makes the fries low carb, and adds great flavor. The "fries" is in reference to the fact that these are baked, not fried, but semantics. Also, baking is much healthier.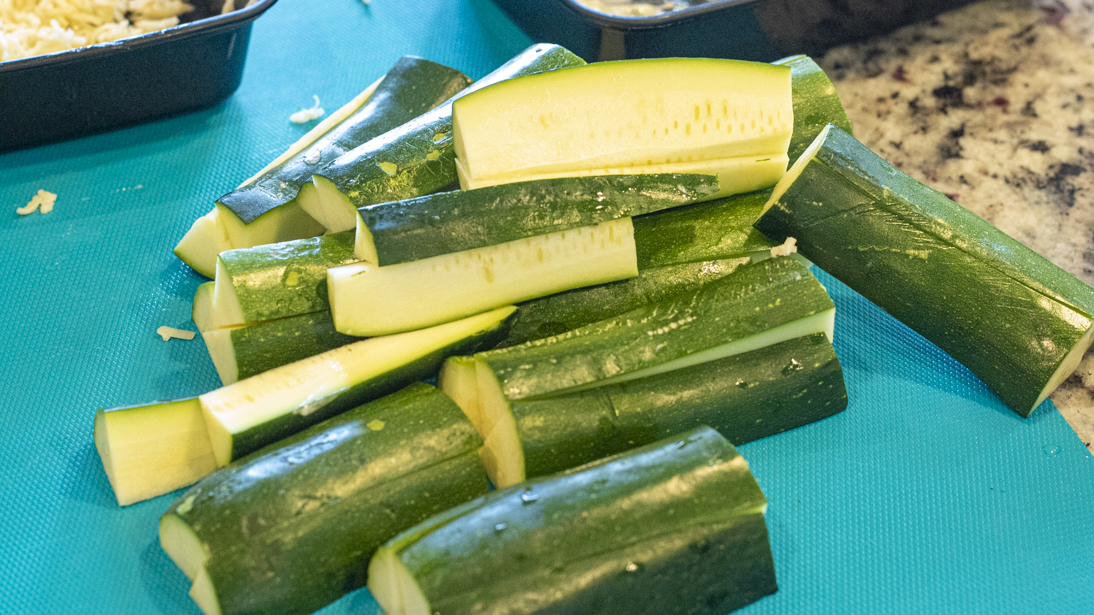 Garlic Parmesan
This recipe is really easy. Here's how to do it.
Cut the ends off your zucchini. Cut it in half, then cut both halves in half lengthwise. You should now have 4 equal pieces of zucchini. From there, cut each of those into 3 or 4 spears, depending on how thick your zucchini is, or how thick you want your fries.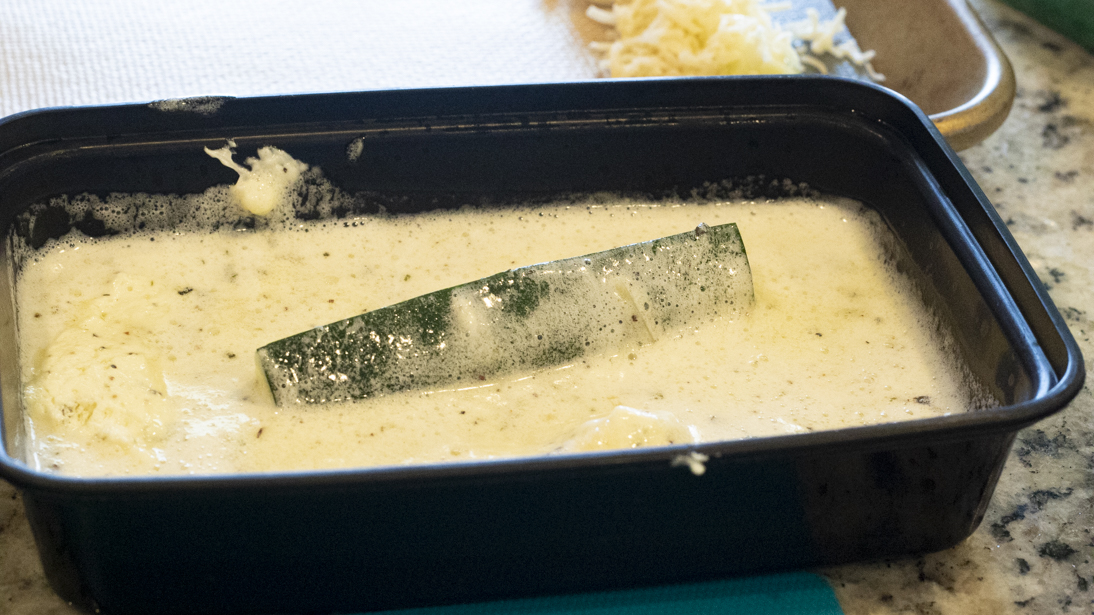 Put some of our Fresh Churned Garlic Butter in a bowl (melted). In another bowl, pile up some Parmesan cheese. Dip each zucchini spear into the Garlic Butter, then press it into the Parmesan cheese, so it's coated.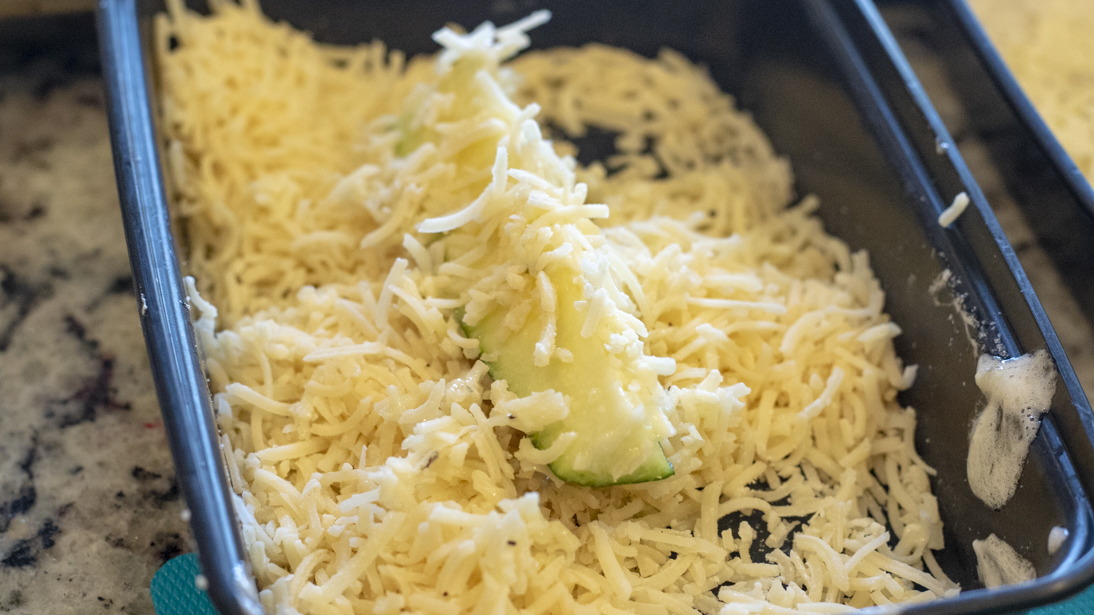 Then bake! It's that simple. As it bakes, the cheese will slide off the zucchini somewhat and crisp on the bottom of the pan. Delicious. You also get all the great flavor from the Garlic Butter.
Be careful with the salt. The Garlic Butter has some salt in it, and Parmesan is a salty cheese. That's why we recommend waiting until after your fries are baked before you season with salt and pepper.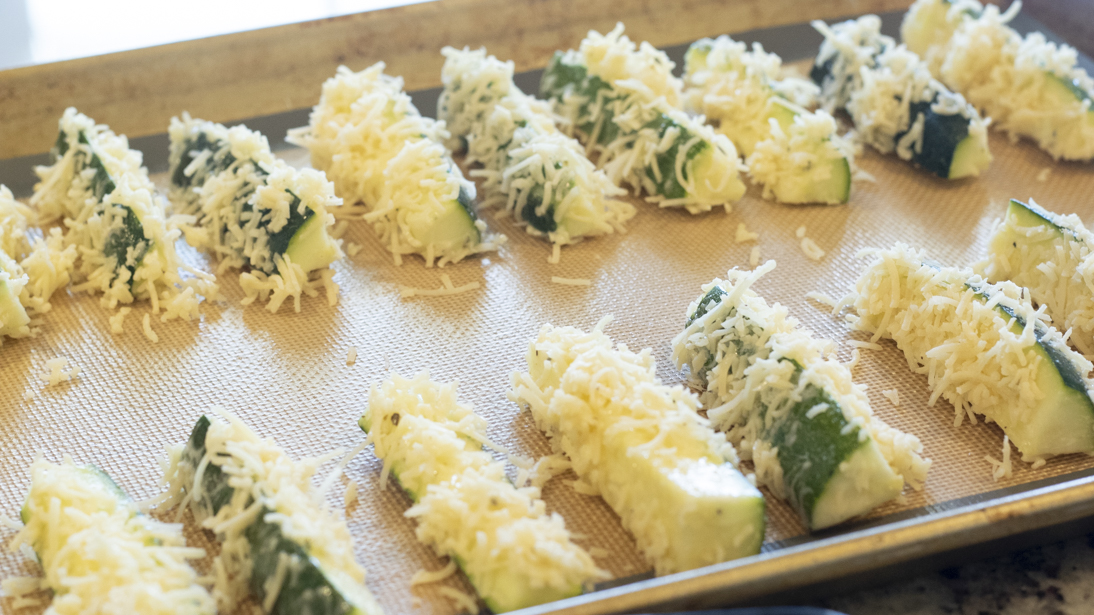 Keto
The Keto Community loves our Garlic Butter, so this recipe is especially for them. Keto is a high fat, low carb diet (some say lifestyle) that is practiced by passionate people around the globe.
Everything about this recipe is Keto! But if you're not Keto, don't worry, you'll love this recipe just as much as they do!
Enjoy!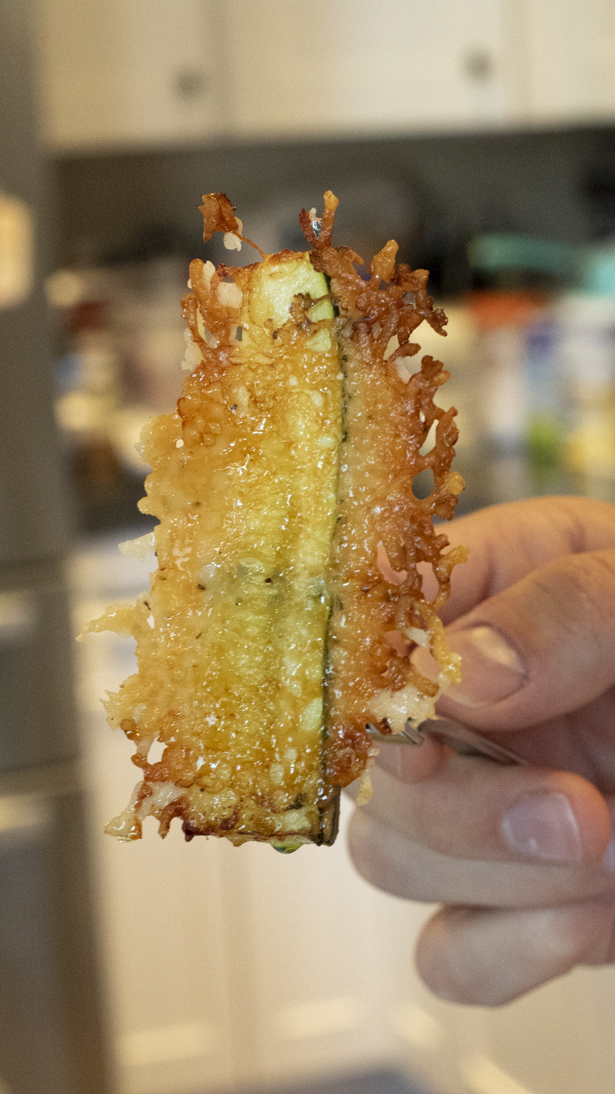 Keto Garlic Parmesan Zucchini Fries
Course: Sides, Snacks
Directions
Preheat oven to 425° F.
Cut zucchini into spears. You can make 12 spears from each zucchini.
Melt Garlic Butter in one bowl. Put Parmesan in another bowl.
Dip each zucchini fry into the Garlic Butter, then press into the Parmesan cheese. Place fries on a greased and lined baking sheet.
Bake at 425° for 12-15 minutes, or until zucchini are tender. Season with salt and pepper, to taste.
Serve immediately.