Instant Pot
Instant Pots are the new kitchen gadget that everyone loves. And I understand, because they're so easy and cook things so quickly! These Instant Pot Mashed Potatoes only take 12 minutes! That's fast than it takes to boil water on your stove!
If you don't have an Instant Pot, you should get one! They're relatively inexpensive, especially for how much you'll use it.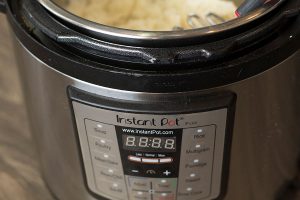 Mashed Potatoes
These Mashed Potatoes are flavored with Chef Shamy Garlic Butter, a little sour cream, and some salt and pepper. Keeping mashed potatoes simple is the key, I think. If you try to get too fancy, then the flavor can get muddy. Garlic Butter is all you need to make amazing mashed potatoes! And an Instant Pot is all you need to make it easy!
These can be whipped up last minute, and served with a variety of meals! A great side dish really makes a meal amazing!
Enjoy!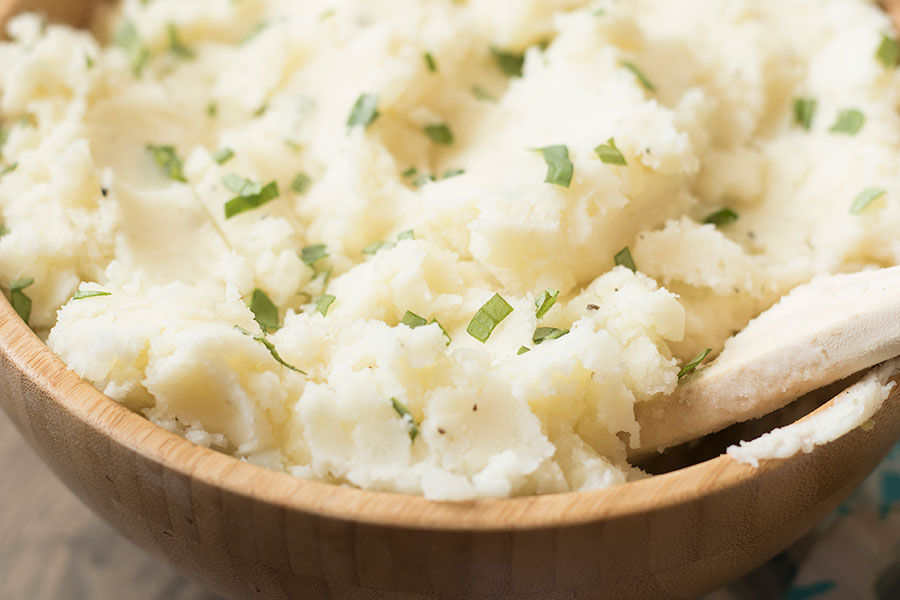 Instant Pot Garlic Butter Mashed Potatoes
Course: Sides
Ingredients
7-8 russet potatoes, peeled (about 2 1/2 pounds)

½ cup sour cream

1 tsp salt

½ tsp pepper

Fresh basil for garnish
Directions
Place potatoes in an Instant Pot. Add 3-4 cups of water, so that the potatoes are completely covered. Cook on STEAM setting for 12 minutes.
When done, release steam and drain.
Use a potato masher to mash the potatoes. Add Garlic Butter, sour cream, and salt and pepper (add more to taste)
Mix with a wooden spoon and garnish with chopped fresh basil.
Serve immediately