Breakfast
This recipe is going to save your mornings! Hash Brown Baked Breakfast Cups are absolutely delicious. The day we made them in the Chef Shamy kitchen, we kept going back and snacking on them. But not only are they tasty, they're easy to make, and most importantly, they're portable.
Breakfast can be hard for a lot of reasons. Maybe you're not a morning person and it's hard to get going. You run out of time to make yourself something good. Or you have a busy morning trying to get your family out the door, and it's tough to get a filling nutritious breakfast.
These Breakfast Cups solve both those problems. Let's talk through it.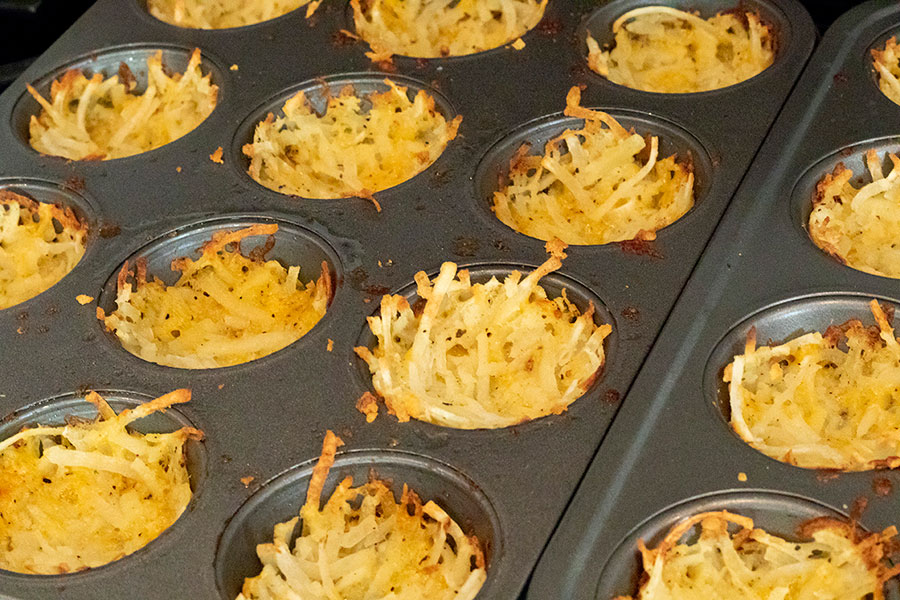 The Process
Take some shredded hash browns and put them in a bowl. We used frozen ones that had been thawed. You can shred your own potatoes if you want, but frozen works. Add some of our Fresh Churned Garlic Butter for amazing flavor, as well as some cheddar cheese. Don't forget salt and pepper.
Push a tablespoon or so of this mixture into the wells of a muffin tin. Make sure your tin is greased. Shape the potatoes into a little nest.
Bake it for 15-20 minutes. It keeps the "nest" firm and doesn't allow the eggs to seep through and become a mess.
Pour some beaten eggs into the little cups and top with a little extra cheese for good measure.
Bake again.
So easy!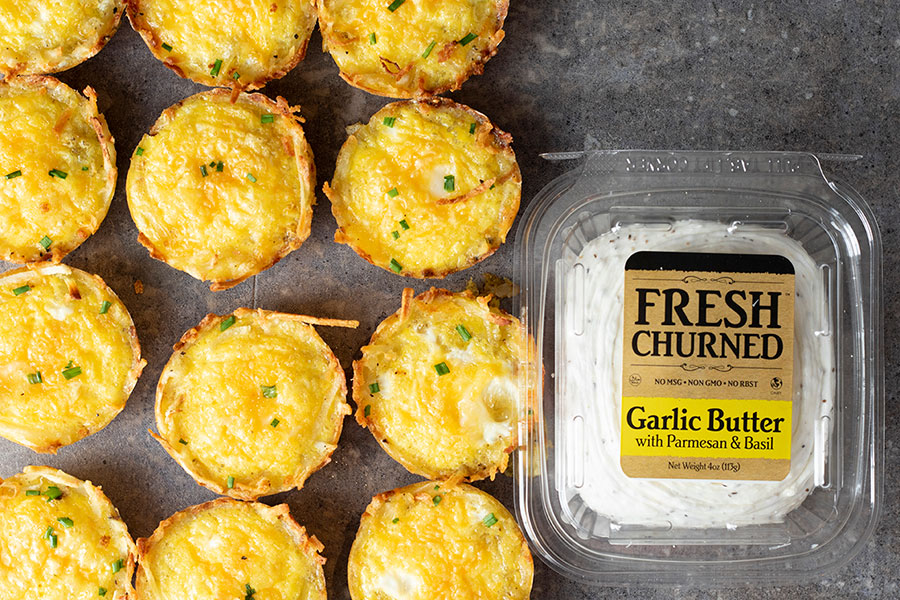 Baking Eggs
Eggs are never good when they're overcooked, so keep a close eye on these breakfast cups while they're in the oven. The eggs are done as soon as they're set. Don't keep them in the oven any longer! Start checking at 12 minutes.
Enjoy!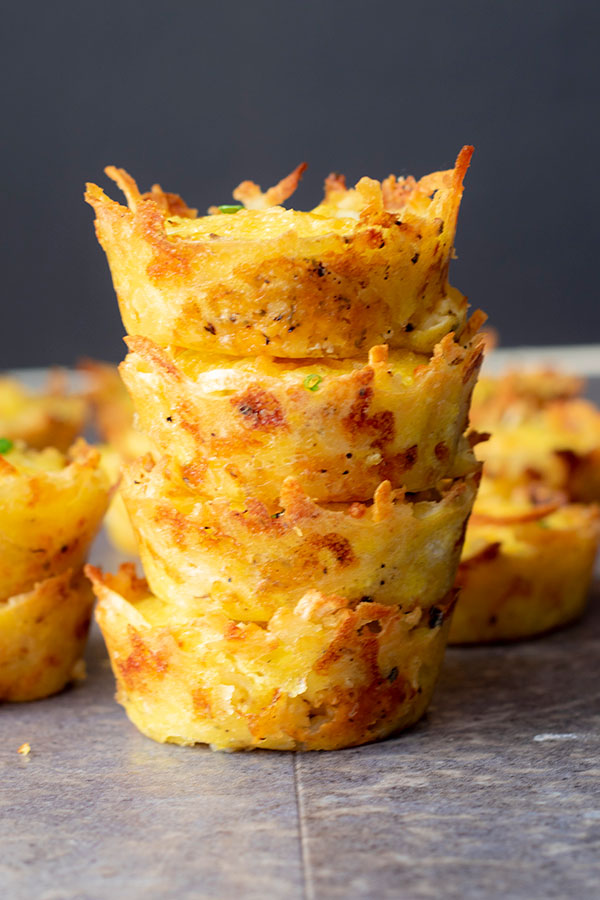 Hash Brown Baked Breakfast Cups
Course: Breakfast
Ingredients
1 (30 oz) package frozen shredded hash brown potatoes, thawed

1 tsp salt

½ tsp pepper

1 cup shredded Cheddar cheese

6 T Fresh Churned Garlic Butter, melted

12 eggs

1/4 cup shredded Cheddar cheese
Directions
Preheat oven to 425° F.
In a mixing bowl, combine hash browns, salt, pepper, cheddar cheese, and melted Garlic Butter. Mix until combined.
Divide mixture evenly between 24 greased muffin cups, and press down in the center, making a bowl shape.
Bake at 425° for 15-20 minutes.
Lower oven temperature to 350° F.
In a separate bowl, beat eggs, then pour into hash brown bowls.
Top with remainder of cheese. Bake at 350° for 12-15 minutes, or until eggs are set.
Allow to cool, then use a knife to remove them from the muffin tins.