Orzo
You know, sometimes it's the simple recipes that are the best. And that's the case with our new Lemon Herb Orzo. It's an easy recipe– quality ingredients, treated well. I could eat bowl after bowl of this stuff.
Orzo is a short pasta– often times mistaken for rice or another grain. That's because it looks like rice, but it is pasta! And I like it, because it's got some some texture and chew.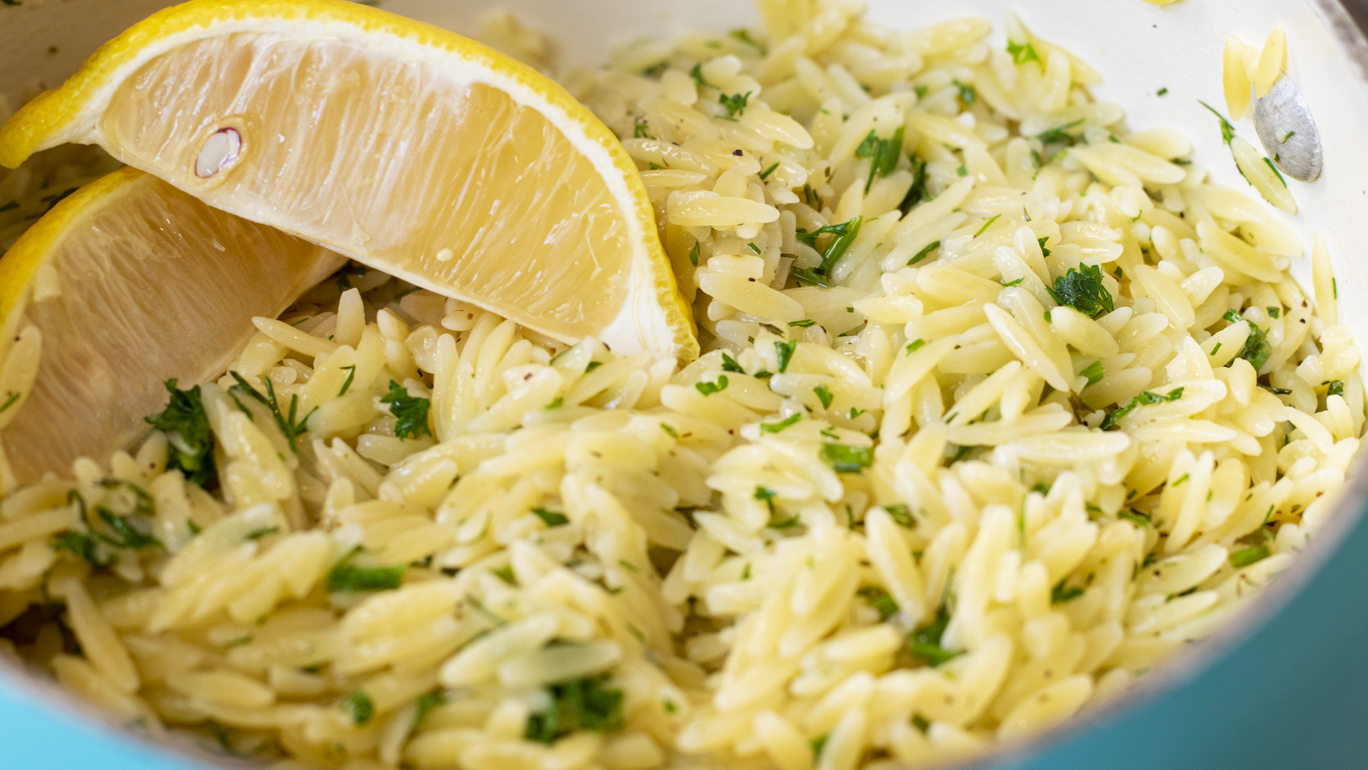 Lemon Herb
Like I mentioned earlier, this recipe is pretty simple. Cook the pasta according to the package directions. Make sure to cook it al dente– no one likes mushy pasta.
Once the pasta is drained and back in the pot, melt some of our delicious Fresh Churned Lemon Herb Butter in there along with some fresh herbs. We're using fresh chives, fresh dill, and fresh parsley. Lemon juice and zest add even more flavor.
What you're left with is a delicious, light, pasta dish that can be served as a side with any meal!
Enjoy!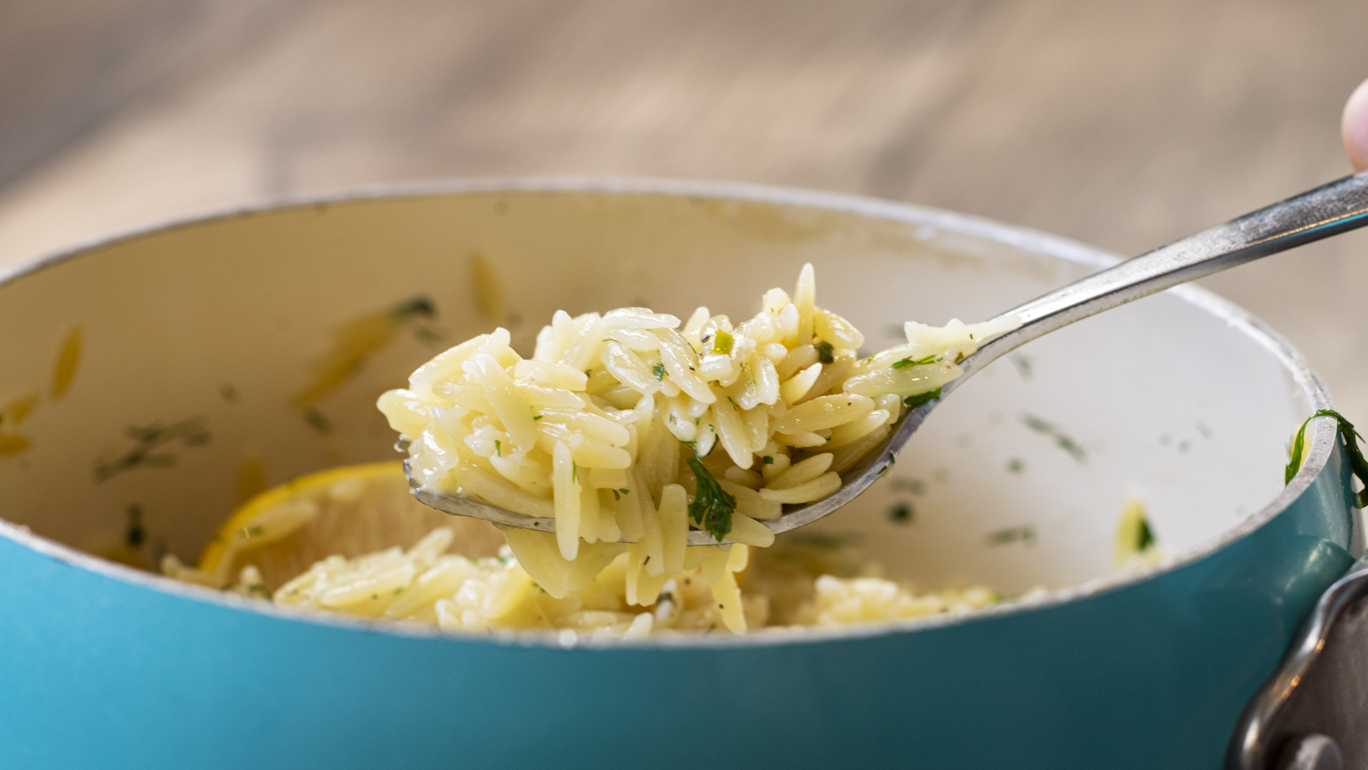 Easy Lemon Herb Orzo
Course: Sides
Ingredients
1½ cups orzo

1 T chopped fresh chives

2 T chopped fresh dill

3 T chopped fresh parsley

Squeeze of lemon juice

Zest of 1 lemon

Salt and pepper, to taste
Directions
Cook orzo according to package directions until al dente. Drain, then return pasta to the pot. Add Lemon Herb Butter, chives, dill, and parsley. Stir to combine.
Add lemon juice and zest, the season with salt and pepper to taste.
Serve.