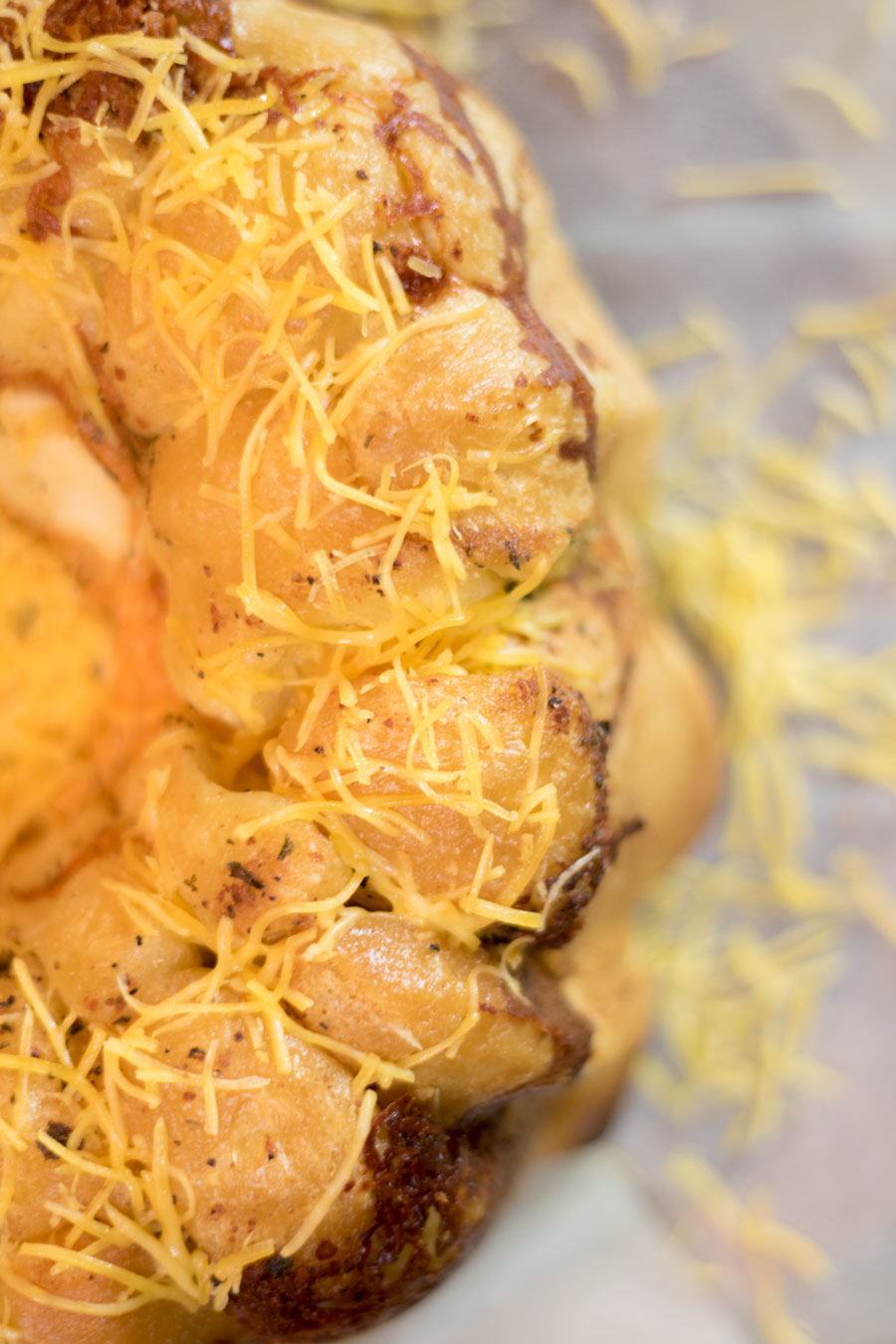 Cheesy Garlic Bread Pull-a-parts
Recipe type:
Garlic Butter
Prep time:
Cook time:
Total time:
Cheese, bread, & Garlic Butter- this one will go fast at dinner.
Instructions
Spay a bundt pan with cooking spray.
Cut rolls into quarters and divide into 3 parts. Layer ⅓ of roll pieces in bottom of pan, then pour ⅓ of Garlic Butter onto the bread. Then add ⅓ of the cheese
Repeat these steps two more times
Cover loosely with a hand towel or plastic wrap
Preheat oven to 350°
Once rolls have doubled in size, bake in oven for 18 minutes, then cover with foil and bake 18 more minutes
Remove and turn upside down onto a plate, then serve
Notes
You can also add a layer of bacon crumbles to make it extra delicious!