Fresh Corn
This time of year means lots of delicious fresh fruits and vegetables. But one of the best things about the late summer is fresh corn! And this Cheesy Corn Dip is one of the best ways to use it!
I have vivid memories of growing corn in our garden when I was a kid. We would plant it and would weed it all summer. When the weather got really hot and sunny, the stalks would shoot up. It was fun to walk through the rows of corn– they went over my head! We'd pick the ears, and shuck them. Shucking was my least favorite thing.
But it was always worth it–the taste and the texture of fresh corn can't be beat.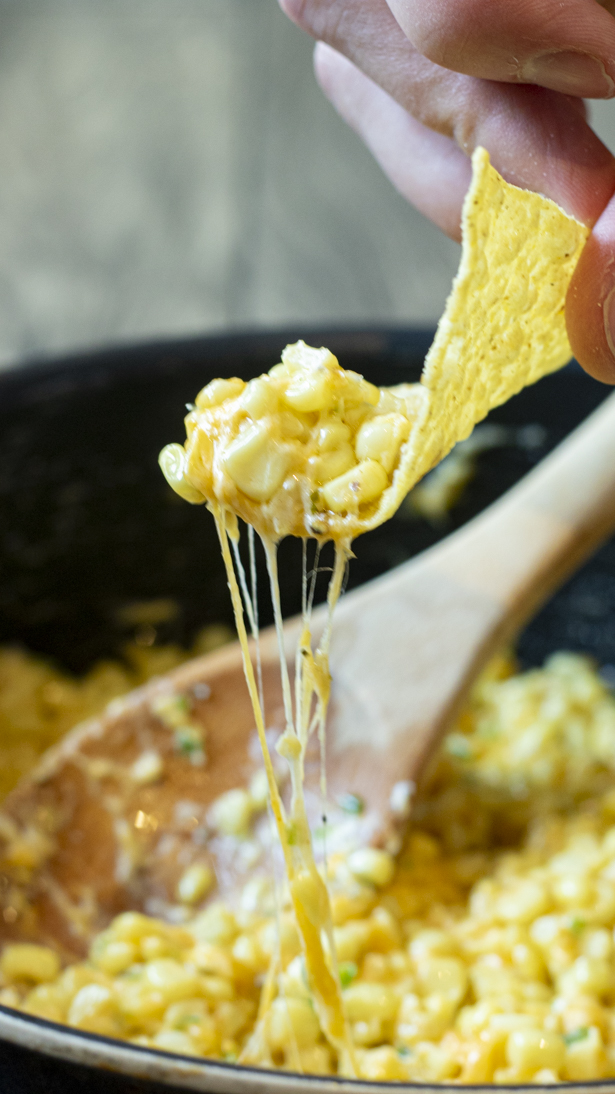 The Recipe
It's a pretty easy recipe, which is the best kind as far as I'm concerned. The first step is the hardest: cutting the corn off the cob. It's important to make sure you put the flat end of the cob on the counter, or you'll cut your hand off.
We found it easier to cut the corn in a roasting pan, so the kernels didn't scatter all over the counter and floor.
Put your corn kernels in a skillet with some of our Fresh Churned Garlic Butter. Add some diced jalapeno. Make it as spicy as you want. Leave the seeds in if you want some more heat.
Saute everything until it's cooked– about 5-7 minutes. Turn the heat to low, then stir in some sour cream, and season with salt and pepper. Add some cayenne– again, you can control the level of spice.
Add lots of cheese, and let it melt!
Consume immediately and with gusto.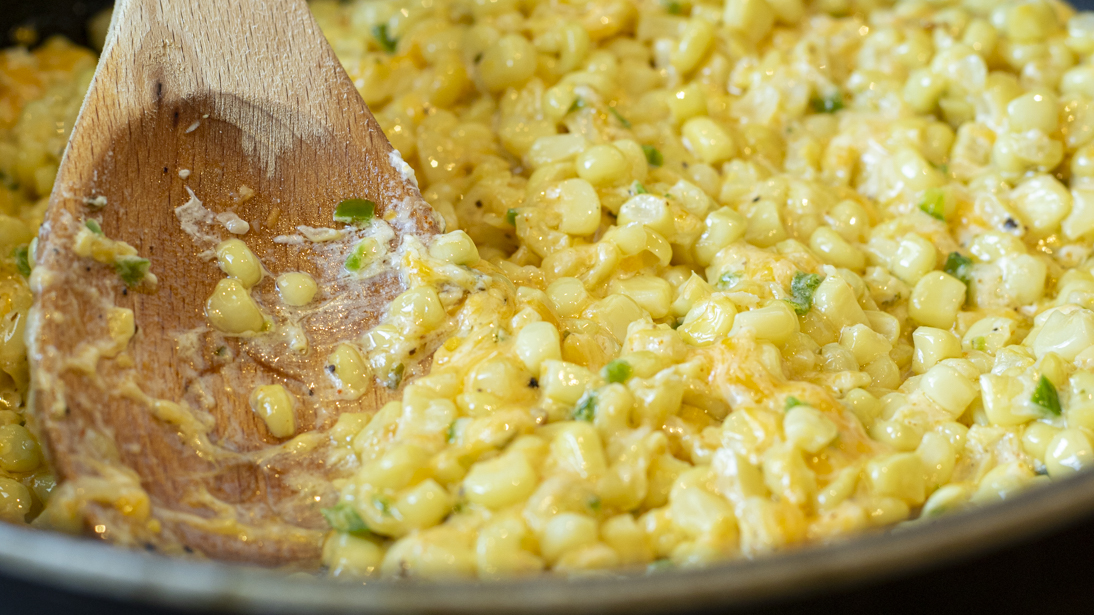 Chips and Corn Dip
This dip is absolutely delicious with tortilla chips. It's a great combination of salty, spicy, cheesy dip and crunchy chips. The perfect mouthful!
Full disclosure, we also ate it a fork. Straight out of the pan. Because it was delicious and we couldn't help ourselves. It's that good.
Enjoy!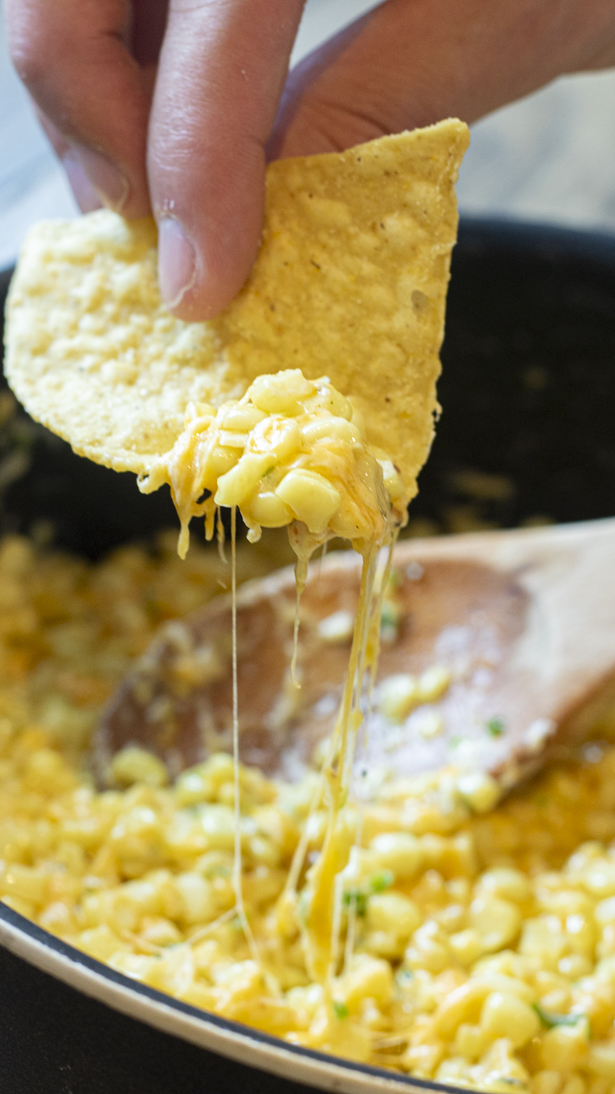 Cheesy Corn Dip
Course: Sides, Snacks
Ingredients
3-4 cups fresh corn kernels

1 jalapeno, finely diced

½ cup sour cream

Salt and pepper

½ tsp cayenne

2 cups shredded Monterey Jack cheese
Directions
Melt Garlic Butter in a large pan over medium heat. Add corn and jalepeno and saute 5-10 minutes, or until corn is tender.
Turn heat to low, then stir in the the sour cream, salt, pepper, and cayenne. Taste for seasoning. If you like spicy food, add more cayenne!
Add shredded cheese and stir in until melted. Serve immediately with chips.