Penne
Penne has always been one of my favorite pastas. I don't know why; it doesn't taste different than any of the other type of pasta. The trick with pasta is what you do with it. Whether it's a delicious sauce, or some well seasoned vegetables, pasta can become a tasty meal. This Bacon Spinach Tomato Penne Pasta with Parmesan has become my new favorite pasta recipe– because it's easy to make and SO good!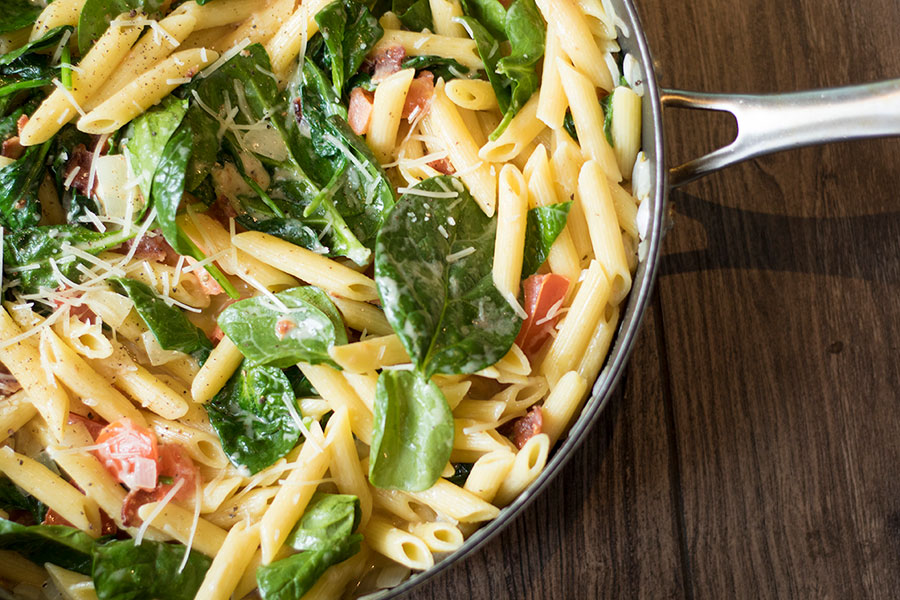 Bacon Spinach Tomato
Pasta with fresh spinach and tomatoes is a classic. But put bacon in the mix, suddenly, we're talking about a special dish. Crumbled bacon gives a little burst of saltiness, which is delightful against the creaminess of the rest of the dish.
Of course, the other real winner in this recipe is Chef Shamy Garlic Butter. It adds the perfect garlic flavor. Garlic butter is the perfect way to make any dish feel like authentic Italian food!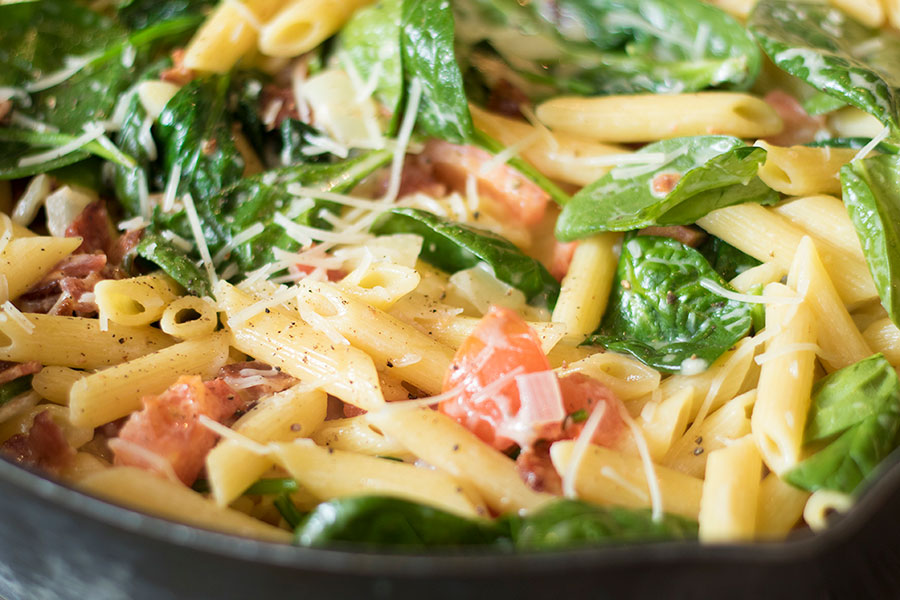 Healthy Ingredients
This recipe is actually pretty healthy. Try making it even more so by using whole wheat pasta and organic vegetables.
The key for any recipe is to start with quality ingredients and keep things simple. Some pasta, fresh veggies, BACON, and Garlic Butter: you've got a winner!
Enjoy!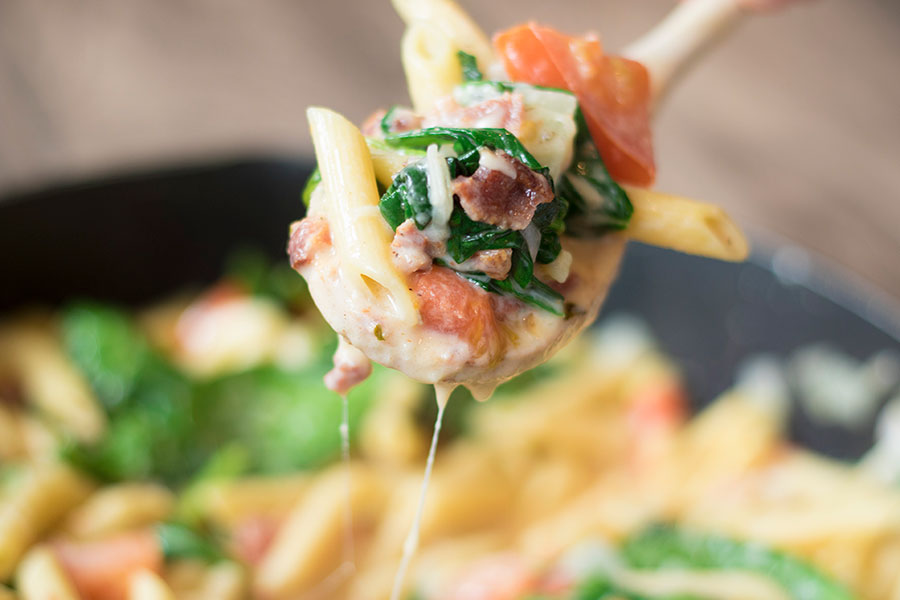 Bacon Spinach Tomato Penne Pasta with Parmesan
Course: Dinner
Ingredients
6 oz bacon

1 small onion

12 oz cooked penne

2 cups diced tomatoes

2-3 cups fresh spinach

Salt and pepper

½ cup heavy cream

½ cup pasta water

1 cup grated Parmesan
Directions
In a large skillet, cook bacon until crisp. Set aside and drain grease.
In the same skillet, melt Garlic Butter over medium heat. Saute onion until translucent.
Add cooked penne, tomatoes, and spinach. Season with salt and pepper, to taste. Add heavy cream and pasta water. Mix to combine.
Continue to cook for 2-3 minutes, until sauce thickens slightly. Add Parmesan.
Serve immediately.