Lemon Dill Sauté Butter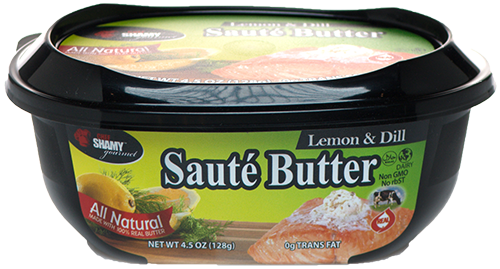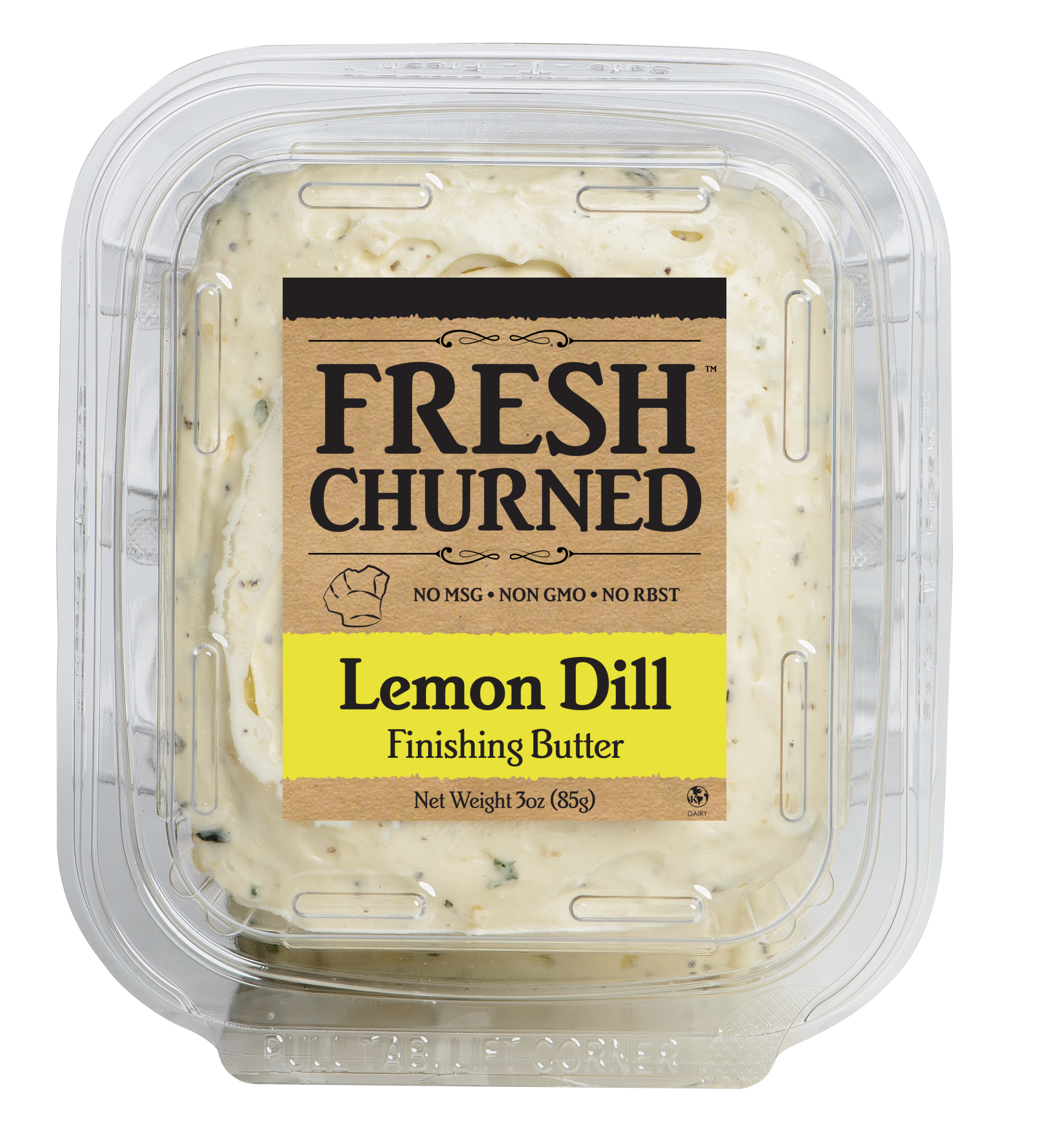 Chef Shamy's compound butters are a great addition to any meal. Especially since we craft an assortment of gourmet butters that go perfectly with a variety of traditional family favorites. Our Lemon Dill Sauté Butter is a unique tasting gourmet butter that brings herbal and acidic flavors together to balance out a savory dish. The lemon and dill in this style of butter have a Mediterranean flavor profile found in recipes from countries like Greece and Italy. It's a deliciously zesty combination that boosts the flavor and aroma of any dish. It's hard to go wrong with our Gourmet Lemon Dill Sauté Butter, so go ahead and experiment with some new recipes.
Tangy lemon mixed with sweet dill is the perfect pairing for any seafood dish. Whether you're preparing fresh fish, shrimp, or sautéing scallops for your next meal, Chef Shamy Gourmet Lemon Dill Sauté Butter is a great seasoning for any seafood feast. Melt over vegetables for heightened flavor or brush on top of fish for the perfect marriage. With 100% real butter, no added oils or preservatives, our lemon dill sauté butter makes for a great guilt-free meal. All our sauté butters have all the spices you need to cook your meal, no need to add any other flavor or spices!
Recipe Ideas You'll Love
For your next clambake, lobster boil or fish fry, reach for Chef Shamy Gourmet Lemon Dill Sauté Butter. We recommend pairing our butter with some of the following recipes.
Seared Salmon
Lemon Dill Rice Pilaf