Homemade vs. Canned
When I proposed the idea of making Sloppy Joes with our Garlic Butter, I was met with some skepticism. Sloppy Joes? they said. Gross, they said.
I suppose if you think of Sloppy Joes coming from a can, then yes, you might not have great memories. But homemade is better. Like anything else you make, homemade is better. And when homemade is so easy, it's even more worth it. In fact, you probably have everything you need for this recipe in your pantry already!
Gone are the days of meat sauce from a can. Make it at home, and make it delicious!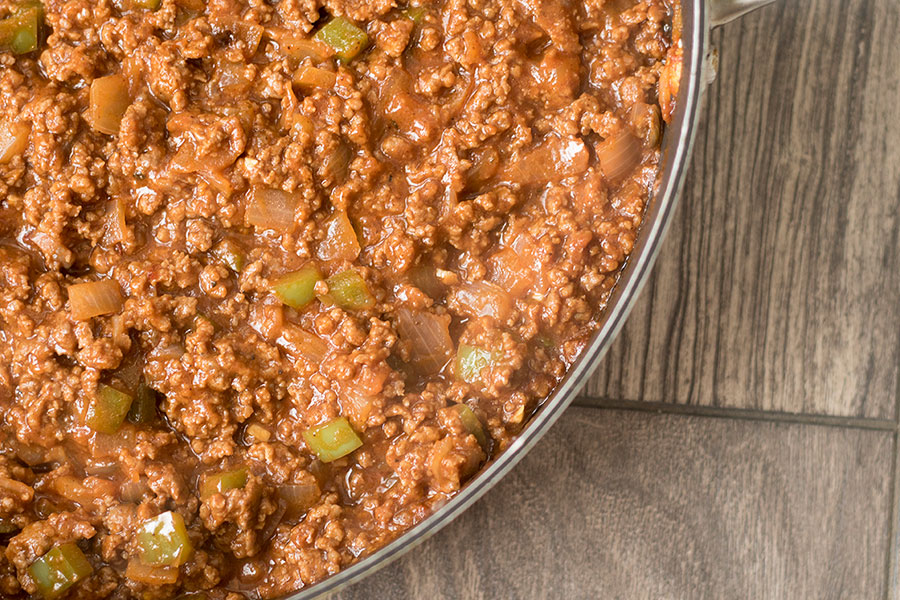 Garlic Butter Twice
Chef Shamy Garlic Butter makes everything taste better. So any recipe that can use the Garlic Butter in more than one way is a win for me.
Not only does the Garlic Butter give the meat sauce a great flavor, it adds a lot to the bun. Don't be shy. Spread that stuff on both sides of the bun and toast it. It'll be the best Sloppy Joe you've ever had.
Enjoy!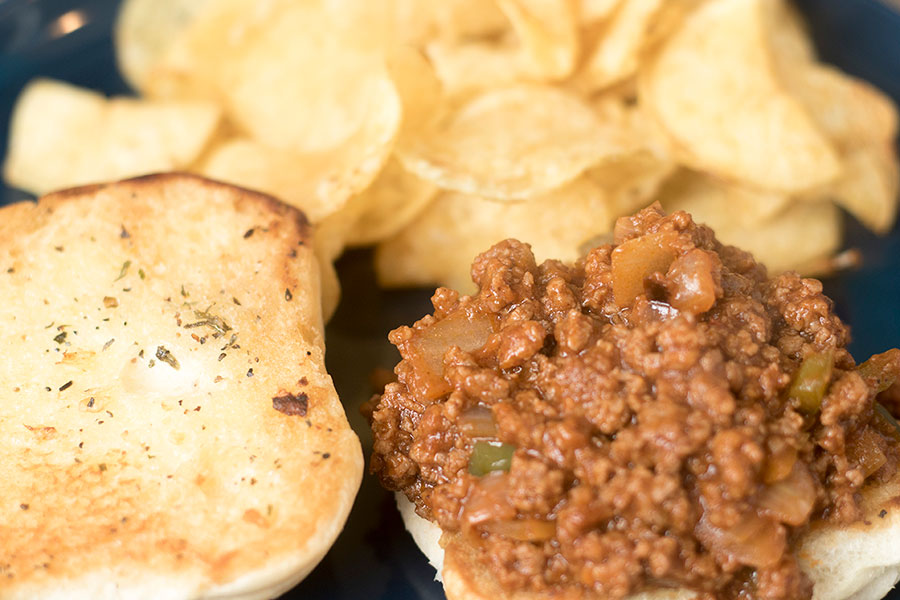 Sloppy Joseph: The Fancy Sloppy Joes
Course: Lunch, Dinner
Ingredients
2 lbs ground beef

1 medium onion, diced

1 green bell pepper, diced

1½ cup ketchup

2 T brown sugar

2 tsp chili powder

1 tsp dry mustard

½ tsp red pepper flakes

1 T Worcestershire Sauce

2 T tomato paste

½ tsp orange zest, fresh

1 cup water

Salt and pepper, to taste

8 rolls

8 T Chef Shamy Parmesan Basil Garlic Butter, softened
Directions
In a large skillet, brown ground beef. Drain. Add Garlic Butter, onion, and green pepper. Saute until vegetables become tender.
Add ketchup, brown sugar, chili powder, dry mustard, red pepper flakes, Worcestershire, tomato paste, orange zest, and water. Stir to combine and simmer for 12-15 minutes. Add salt and pepper to taste.
Butter rolls with softened Garlic Butter and toast on a griddle.
Spoon meat mixture over Garlic Rolls and serve with potato chips.