Frittatas
A frittata is an egg dish similar to a quiche, but without a crust. It can be great for breakfast, lunch, or dinner! And it reheats well, so it's great for meal prepping. Our new Black Truffle Zucchini Mushroom Ham Frittata is absolutely delicious! It'll be your new favorite!
A frittata is a one pan meal. You can saute your veggies in the same pan that you bake it in. We used cast iron pan, which I'd recommend, but any oven safe skillet will do.
Let's talk through the recipe.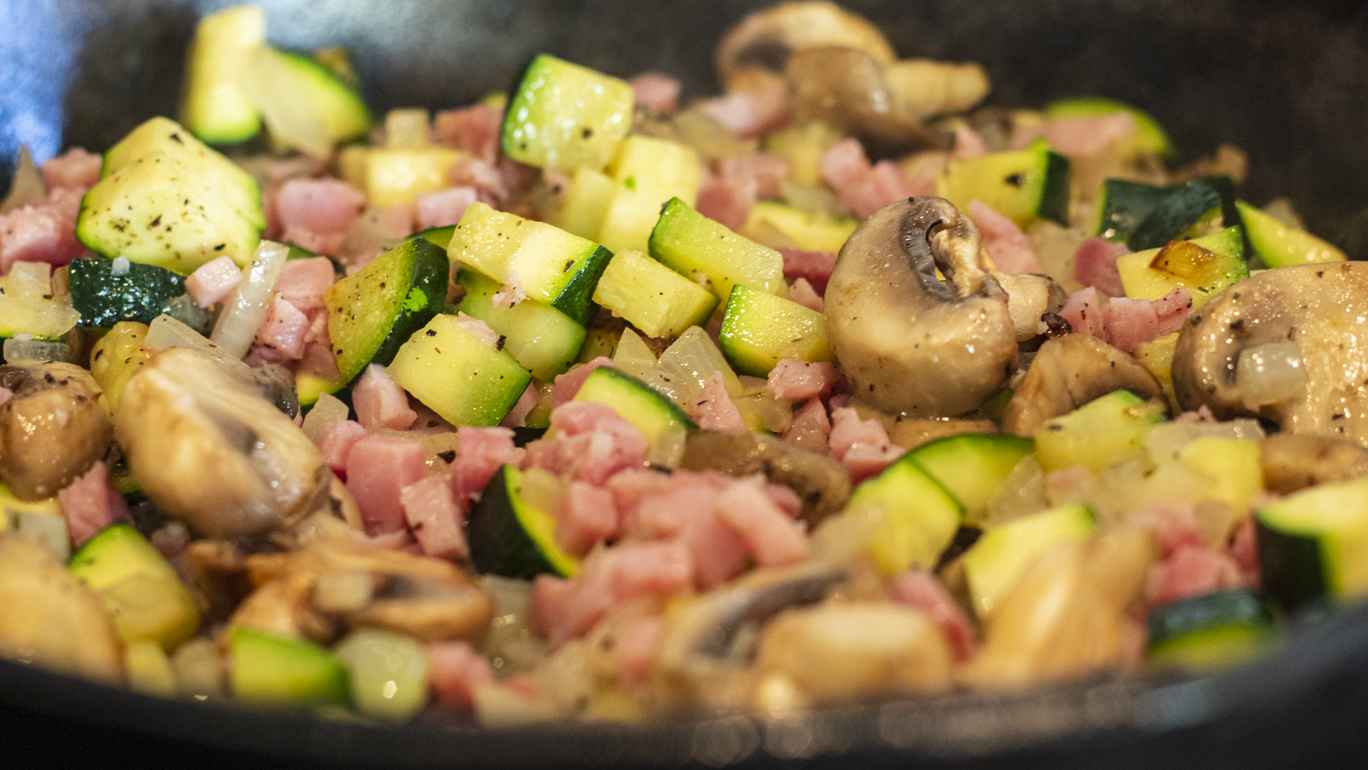 Ingredients
We're starting with our new Fresh Churned Black Truffle Butter. Have you tried it? It's fantastic! Then we saute some onions, zucchini, and mushrooms. They'll pick up all that great truffle flavor from the butter, and add nutrition and flavor to the frittata.
We're also adding some diced ham. It adds a great saltiness. Ham and eggs go great together. If you want to keep this recipe vegetarian, feel free to omit the ham.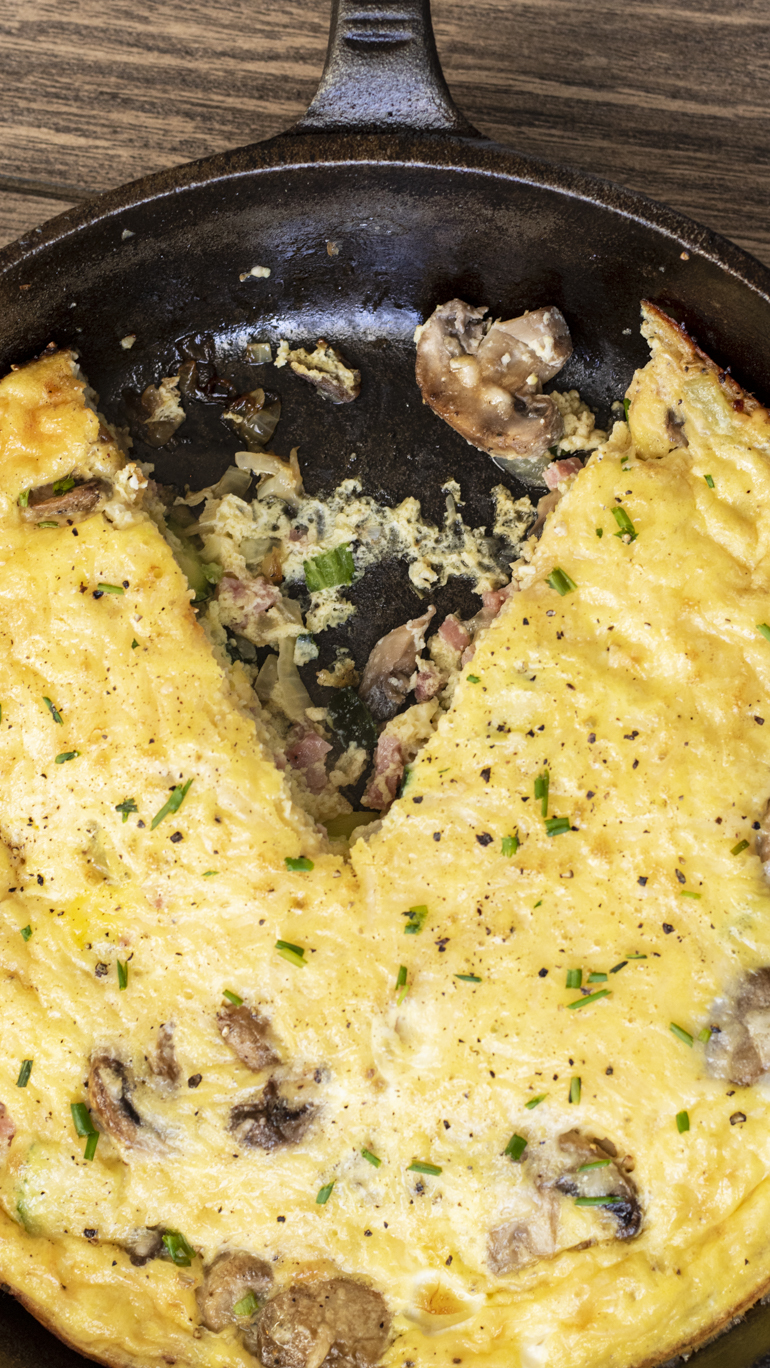 Eggs
The egg mixture is simple– eggs, Parmesan, salt and pepper. Don't forget the salt and pepper– eggs need them. There's a lot of cheese in here, but that's never a bad thing!
Bake this until the eggs are just set. But be careful: if you overcook them, they'll become rubbery.
Enjoy!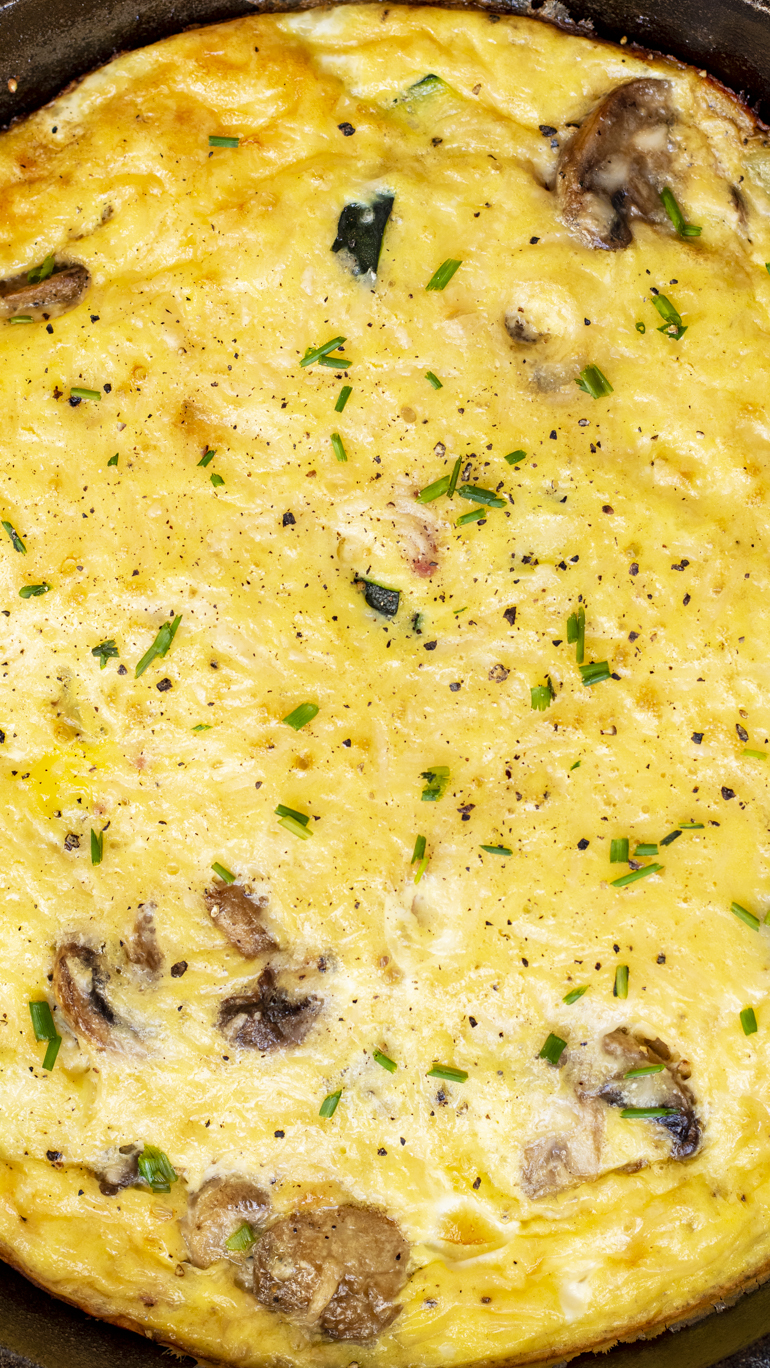 Black Truffle Zucchini Mushroom Ham Frittata
Course: Breakfast, Dinner
Ingredients
8 eggs, beaten

1 cup Parmesan

½ tsp salt

½ tsp black pepper

1 small onion, diced

½ cup sliced mushrooms

½ cup roasted zucchini

4 oz diced ham

1 T chopped fresh parsley
Directions
Preheat oven to 375°
In a mixing bowl, combine eggs, Parmesan, salt, and pepper. Set aside.
Melt Black Truffle Butter in a pan over medium heat. Add onions, mushrooms, and zucchini and mix to coat with butter. Saute 5 minutes, then add ham and cook another 2 minutes. Pour egg mixture over top of the veggies. Cook 2 minutes without stirring, then transfer to the oven.
Bake at 375° for 15-20 minutes, or until eggs are just set.
Garnish with fresh parsley and serve.