Chef Shamy Garlic and Herb Sauté Butter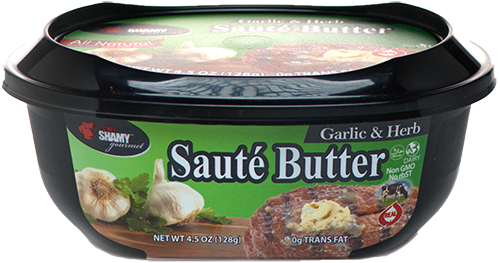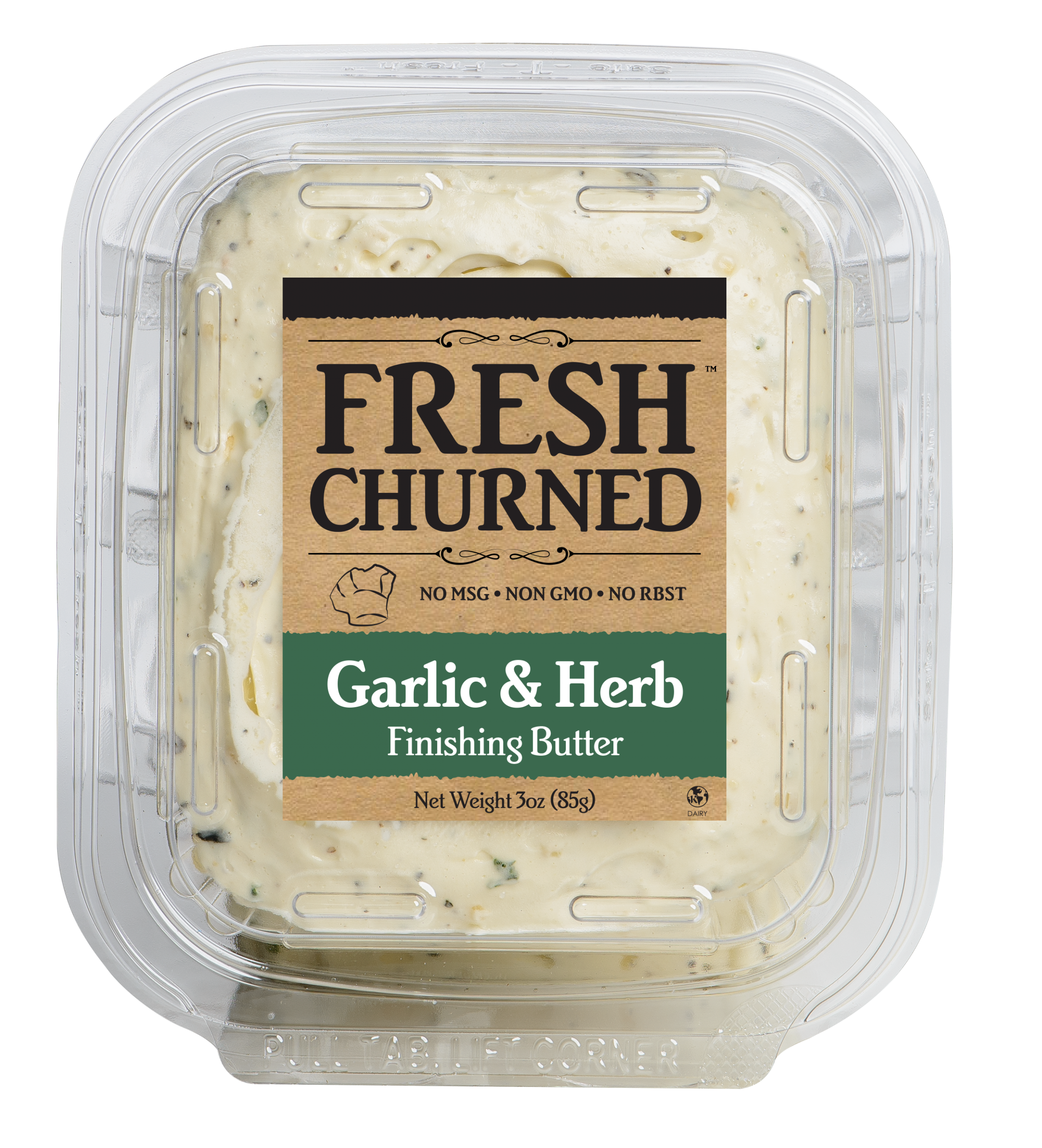 Our savory, earthy Garlic Herb Sauté Butter is guaranteed to enhance flavor in any dish. Use Chef Shamy cooking butter to bring out the flavor of fish or chicken meals. Try melting over vegetables or potatoes for instant seasoning or brush on steaks for the perfect combination of flavor. Our Garlic Herb Sauté Butter, like all our products, is made with 100% real butter, all natural and no oils or preservatives. All our sauté butters have all the spices you need to cook your meal, no need to add any other flavor or spices!
Recipe Ideas
Whenever you need to add a little extra flavor to your dinner, reach for Chef Shamy Gourmet Garlic Herb Sauté Butter. Our delicious blend of real butter without preservatives or oils makes this a great guilt free base for all types of savory dishes. Try it with some of our recipes below.
Garlic Mashed Potatoes
Garlic Herb Fettuccine
Garlic Butter Sautéed Asparagus
Sautéed Tilapia with Garlic Herb Butter Sauce
If you need to know where to buy our compound butters, make sure you click on the Locate Butter tab. Make cooking fun and delicious with our gourmet garlic sauté butter. It's an easy way to add flavor to any meal. Everyone will enjoy your cooking when you use Chef Shamy Garlic and Herb Sauté Butter.