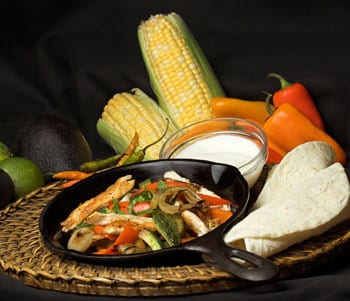 Baja Fajitas
Prep time:
Cook time:
Total time:
Ingredients
Southwestern Saute Butter
Fajita-size strips of Chicken, Steak or Shrimp
Bell Peppers (Red, Yellow, Green)
Onions
Instructions
Cut chicken and steak into strips, sear in hot skillet with Chef Shamy Southwestern Sauté Butter. Add shrimp, cook until pink but do not overcook. Julienne red & yellow bell peppers and onions and cook in another pan, using more Southwestern Saute' Butter for added flavor.
Warm tortillas in microwave or skillet. Serve with salsa, sour cream & guacamole.